On July 10th, led by Ling Ling Animal Kingdom of Xia Men, the special subject exhibition was presented by the Panda Foundation and Ji Mei Xin Cun Primary School and officially launched at the Panda Gallery in the Chengdu Research Base of Giant Panda Breeding. The exhibition mainly focused on the life of giant pandas and the animals that they live with. A total of 68 outstanding works from Ji Mei Xin Cun Primary School in Xia Men were exhibited. The exhibition lasted for two weeks. If you like pandas, you would love the exhibition.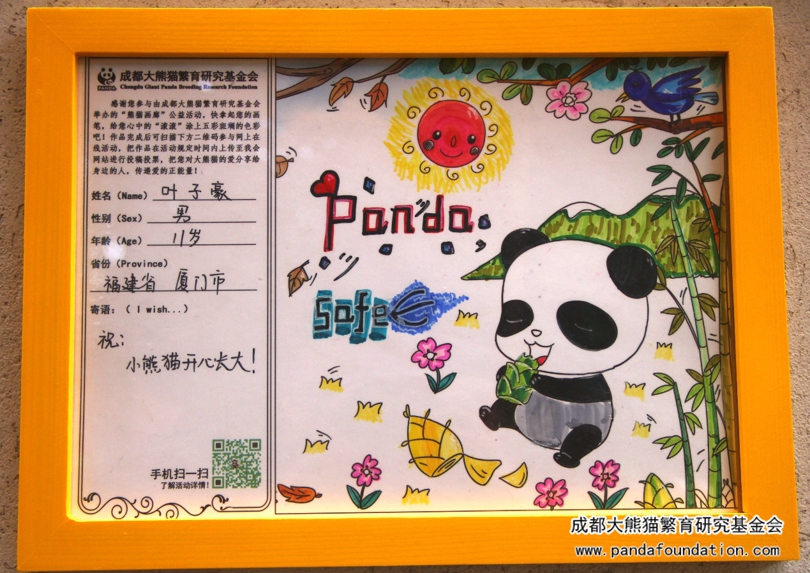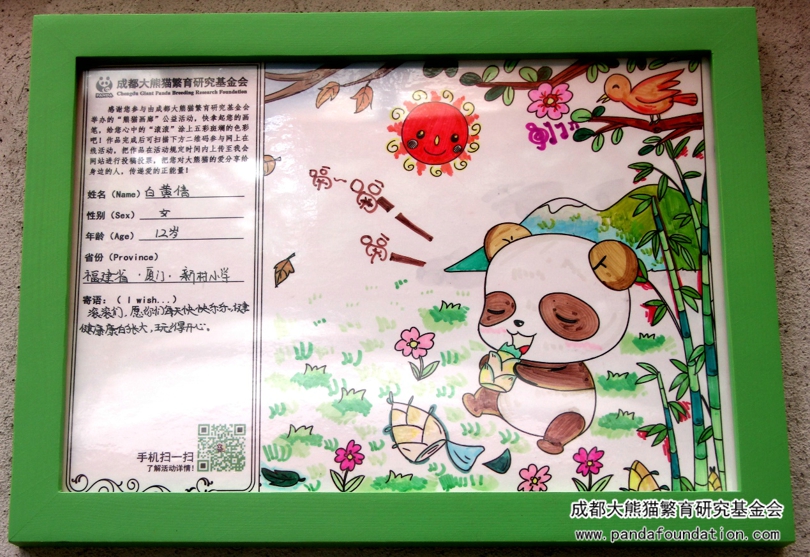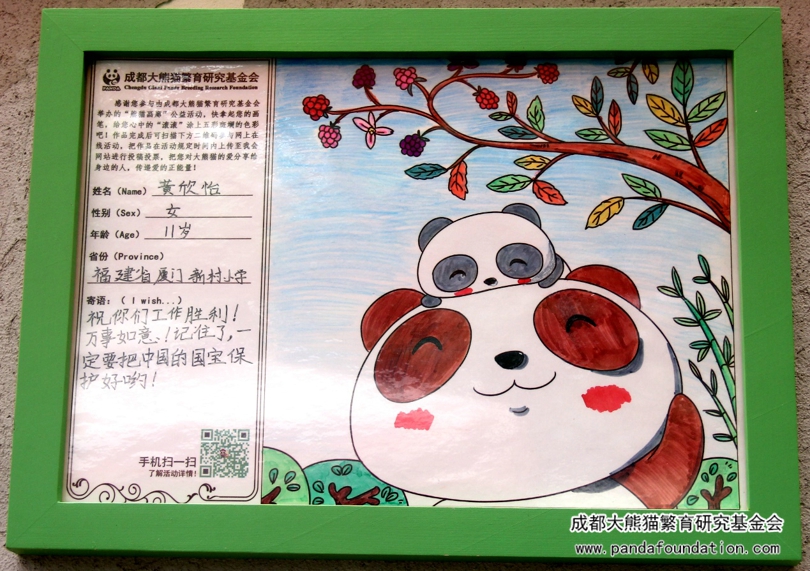 Let's take a look at the children's creative works! (part)
The exhibition is a continuation of the special activity of the "Panda Class" in Xia Men in June. In the classroom at that time, the educator from the Panda Foundation's popular the science team taught the students about giant pandas from the perspective of art appreciation, at the same time, they also learned about painting techniques. .The educator also gave the children a little homework -- to complete the painting of a panda and to conduct a special exhibition of excellent works.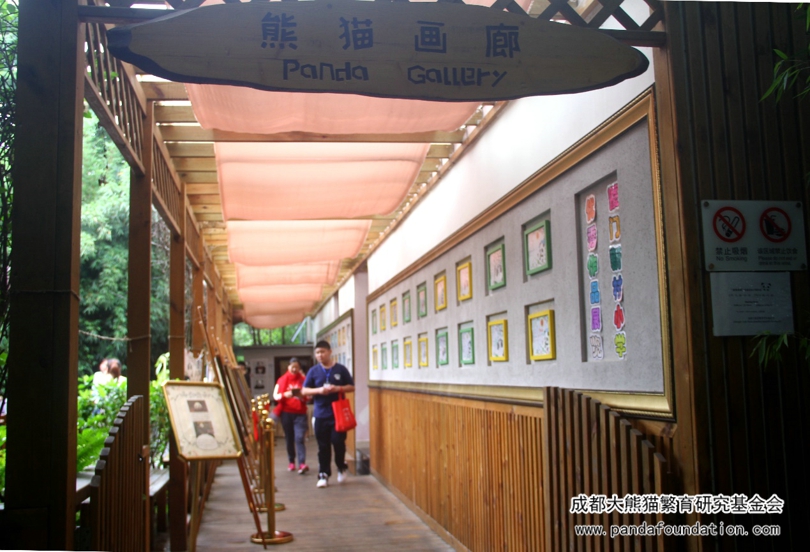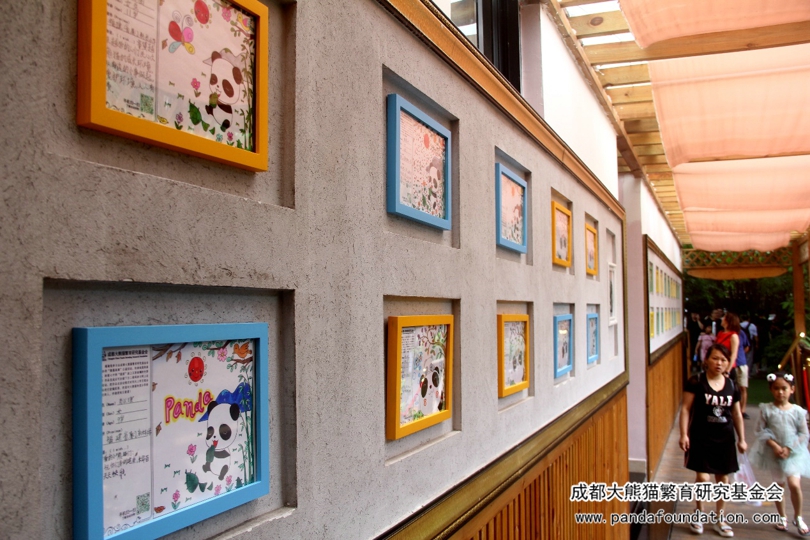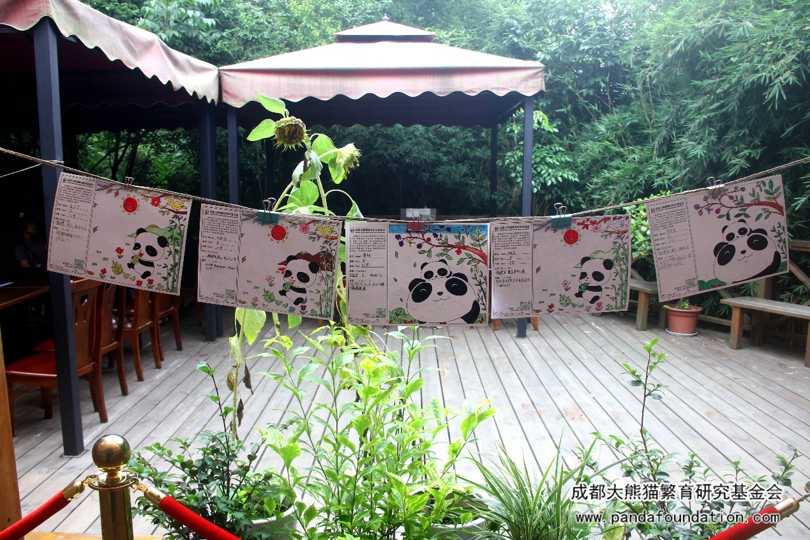 "Panda Gallery" is graced with these loving paintings
This special exhibition is the first time that "Panda Gallery" takes the school as the main center to carry on the special exhibition. We hope to make use of the existing site and conditions, and through various forms of publicity, let visitors discover the beauty of pandas from the perspective of art, and feel the power of love from the sincere and plain declaration of conservation in the paintings. Finally, we would like to thank the lovely teachers and students of Xia Men Xin Cun Primary School for the beautiful paintings they created. We hope we can continue our efforts together and let more people join us in the promotion and conservation of giant pandas through our actions.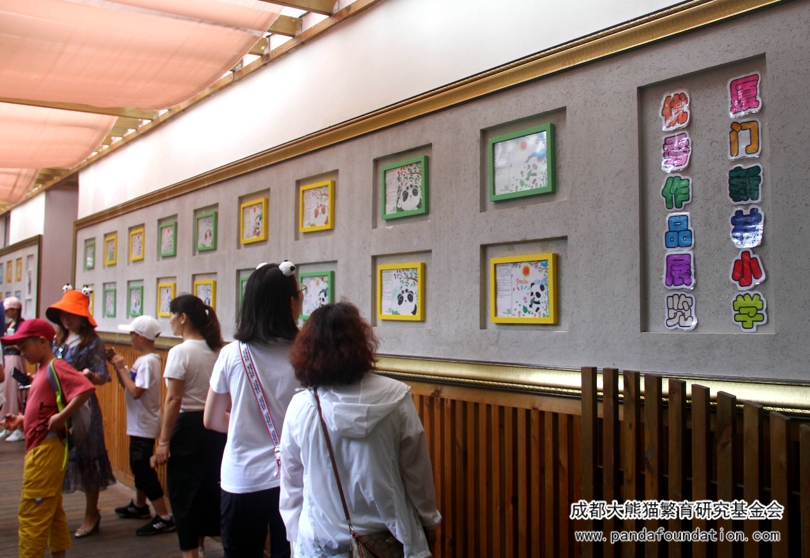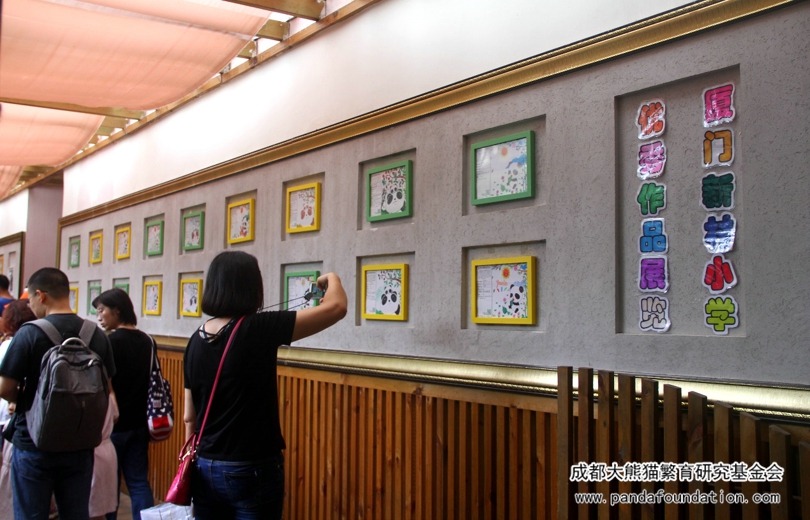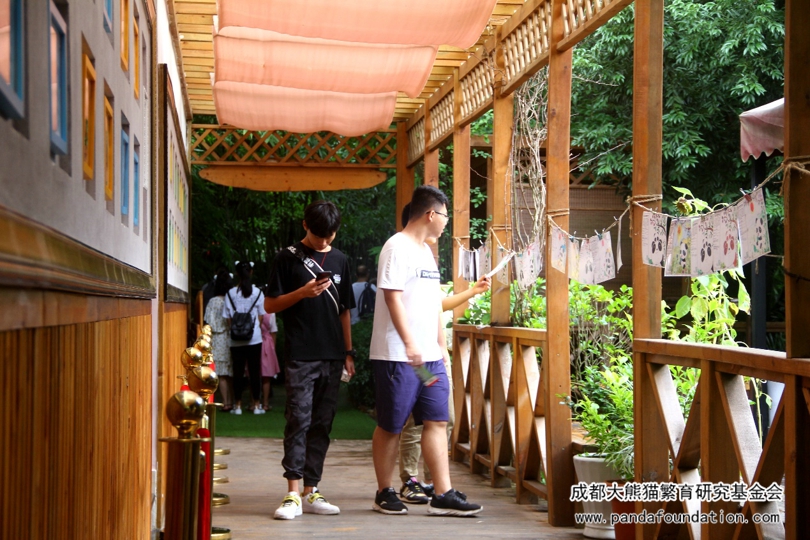 Tourists stop to admire the children's paintings