By November of each year, the annual birth season of pandas is over. The babies born in this year are no longer little pink rats. Some would stay on the bed in sleeping, some gradually learn to walk, and the others run around in the Enclosure.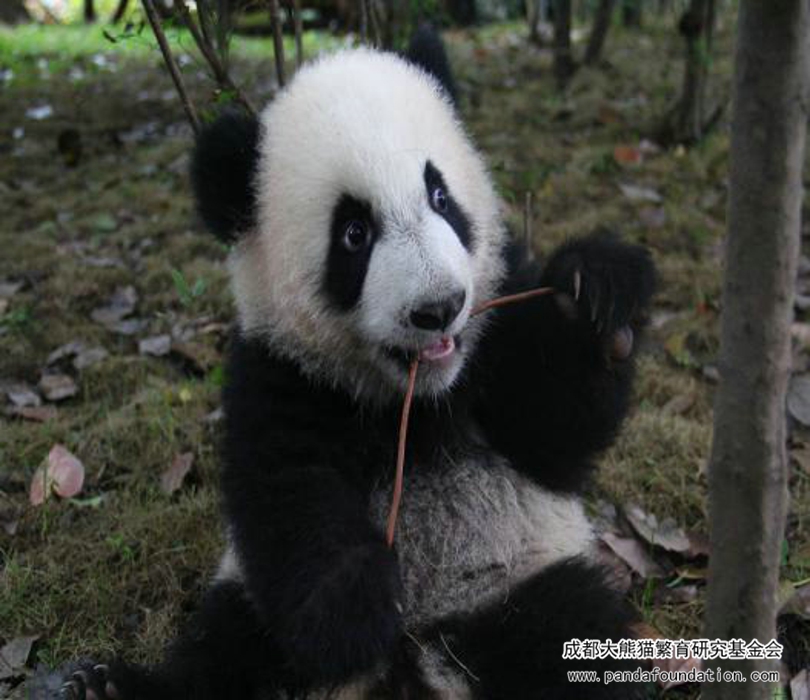 Fig. 2
"Aha, can you guess who we are? Give you a tip, my mom is Zhi Zhi!"
Tick tock, do you have an answer?
Fig. 1 shows the younger brother "Zhi Ma" and Fig. 2 the elder brother "Zhi Shi". Why not introduce my elder brother first? Oh, that's because I'm a little bit cuter.
Editor: You really look like the same. It is really difficult to tell the difference between the twins. Both of you are cute! Love you!
They have learned to walk when they were 6 months. "Zhi Shi" and "Zhi Ma" play in the outdoor playground everyday. "Zhi Ma" likes to climb trees while "Zhi Shi" likes to bite leaves. They have different characters, but both of them are very active. Perhaps you can't identify them from appearance, the tips given above will come in handy.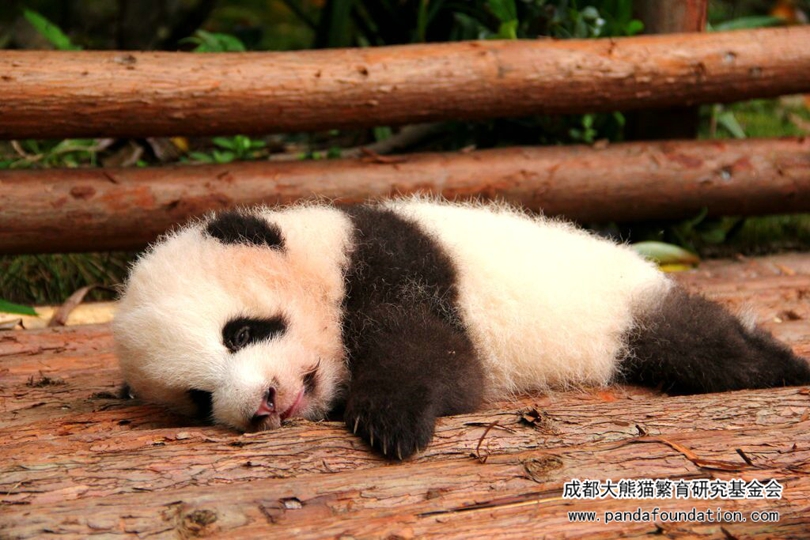 Fig. 1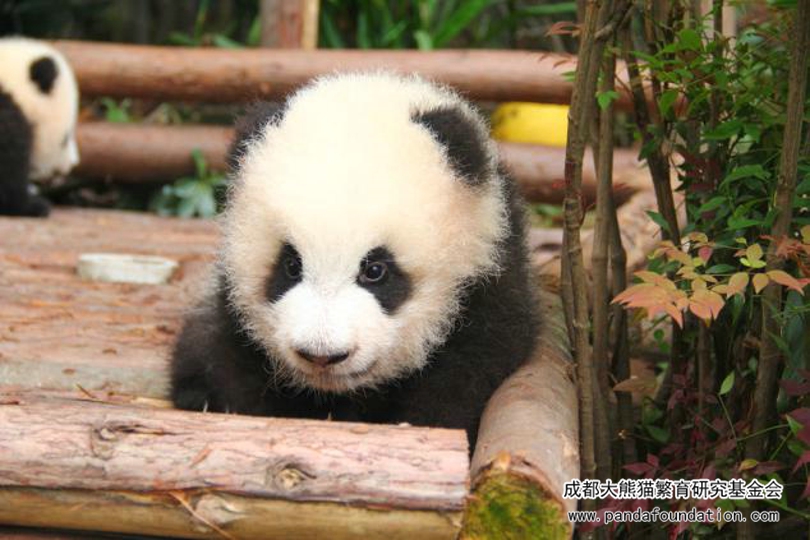 Fig. 2
"According to above tips, could you guess who we are?"
Aha, you will never have the right answer, because we are another twins.
Ok, we will give you some tips as usual. We are boy and girl twins. It has been very apparent.
Editor:…
Panda fan A: I know, I know, you are the babies of "Cheng Da"!
"Cheng Lan", "Da Mei": yes, we are. Do you know me? The panda in Fig. 1 is me–Cheng Lan, and my elder sister Da Mei is in Fig. 2. Have you found our special features? Look for it carefully. If you find it, you'll win a reward. Aha… we both have one feature in common, that is, our mouths are long and sharp. It is a unique feature of our family, well presented by our mom Cheng Da and our grandma Cheng Ji as well. When it comes to my grandma Cheng Ji, she is awesome. All her babies have one thing in common, that is, the part of fur that was supposed to be black was gray. Gray arms, gray legs, gray rims and gray ears. All of these features make them gray and white panda babies.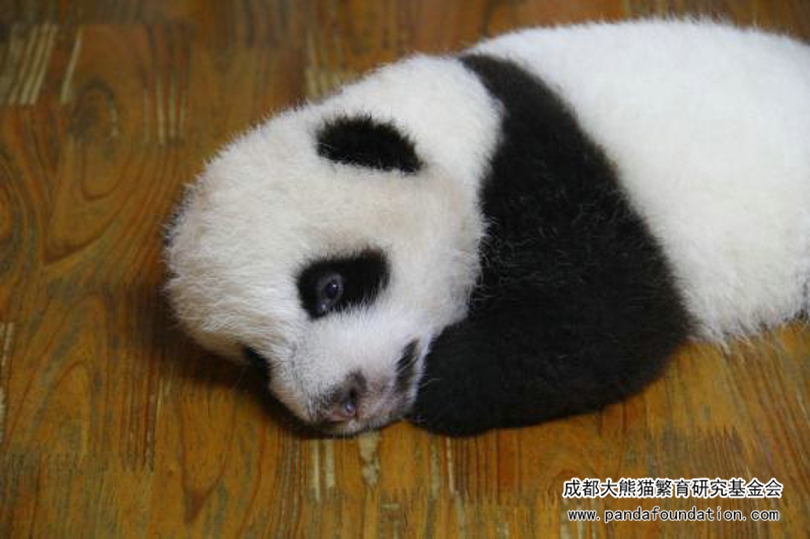 Fig. 1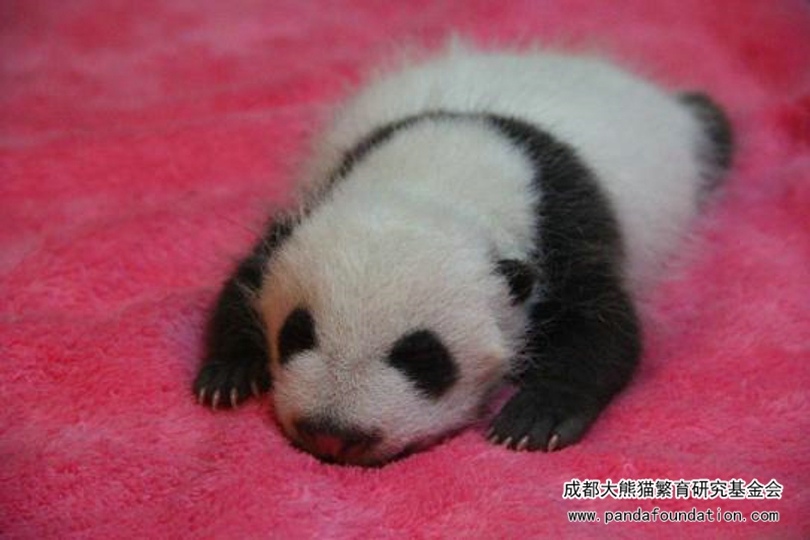 Fig. 2
No more hints this time. We are the most internet-famous panda babies born in 2017. We haven't accepted any plastic surgery but we just heavenly beautiful. We feel flattered that we have so many panda fans at such a young age. Our fans, please, share your love with other pandas.
Ok, let me introduce us to those who are not familiar with us. I am the elder brother Ni Ke(Fig. 1), my little sister is Ni Na(Fig. 2). I love my sister very much. We have no choice but become online stars at such a young age. Do you know who the babies in white socks are? That's us. However, we still have other special features which make us very special—my tail is a little bit white, while the end of Ni Na's tail has black circle. Is it cool? So it is hard for us not to be online stars, ah…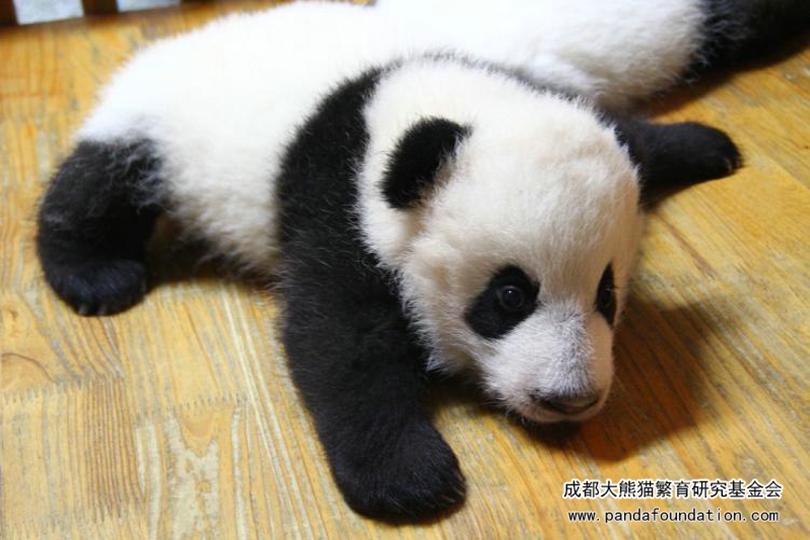 Visitor P: wow, this panda is so fat!
Jing Liang: fat? Your whole family are fat. You make me angry. I am a healthy baby with a standard weight.
Editor: ok, ok. You are not fat. You are just the fattest one in the Sunshine Delivery House! (Giggling…)
"Jing Liang": I pretend not to hear it…
Editor: Hello, everyone. When the fattest panda which no other panda can compare comes into your eyes, it must be "Jing Liang". He was bigger than other babies when he was born, with the weight of 189g. He was the fattest in the beginning. Now he is still the fattest, and nobody can compare.
"Jing Liang": Woo toot toot, editor, our friendship boat has upset.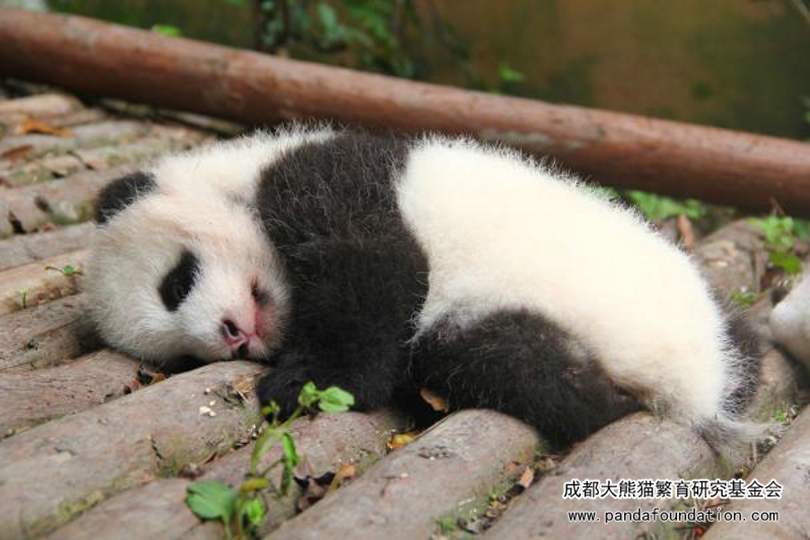 Fig. 1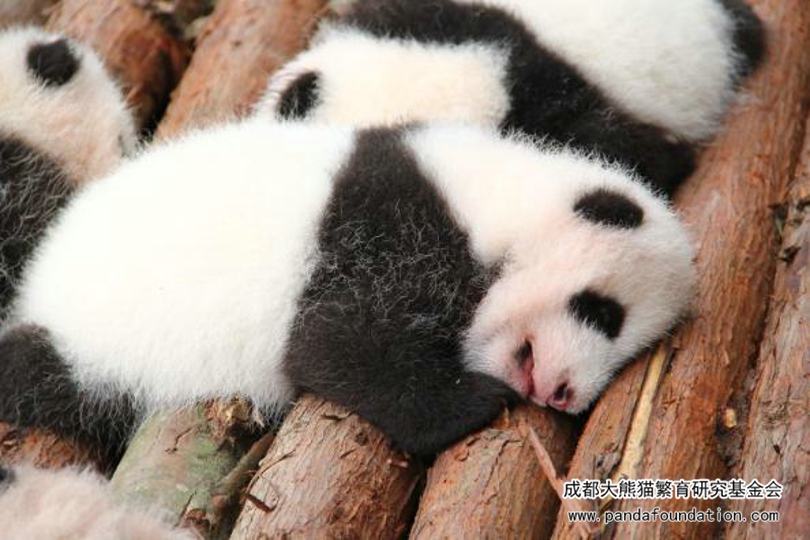 Fig. 2
Visitor Q: Eh, there are two tarepandas, so lazy.
"Qing Qing": Hey, how dare you say that I'm lazy. I am still a little baby. My mom "Er Qiao" fell in love at an elder age, but fortunately I caught the tail of youth.
"Xiao Xin": I, I don't agree with you, too. Both of us are the youngest pandas born in 2017. We are not lazy and also want to jump and run around, but we need enough time to sleep! Aha… so sleepy!
Editor: To be frank, the tarepandas are also very cute, especially the sleepy eyes. They are also very adorable when they kick their legs as if they are sleepwalking.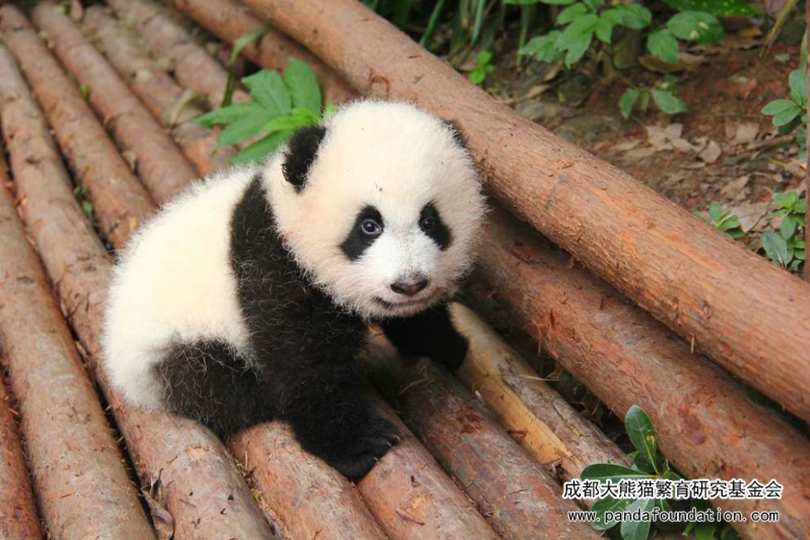 I am the little sister of the world-known panda "Wu Yi" who has broken the world record of lightest birth weight of panda. And my mom is one of the most popular pandas—"Qi Zhen" who was patted by my grandmother to have seven stitches. Anyway, I am princess "Zhen Xi", and I was born smoothly. Fortunately, there's nothing wrong with me when I was born.
We grow up day by day, and follow our mom to learn survival and other skills. I believe that under the careful nursery of keepers and the love of panda fans, we will grow up healthily.