The temperature in Chengdu has been soaring in summer 2017. Even in the early morning, cicadas at the Chengdu Research Base of Giant Panda Breeding sung loudly, seemingly telling visitors that a hot day was beginning again.
  The giant panda "Ying Ying" lives in the Adult Giant Panda Enclosure. The sun shines through the trees on the playground, and the plants are drooping. He used to climb trees, very lively, but now he is slow and lazy. From the leaves on his face, we may find his tiredness of the sweltering weather.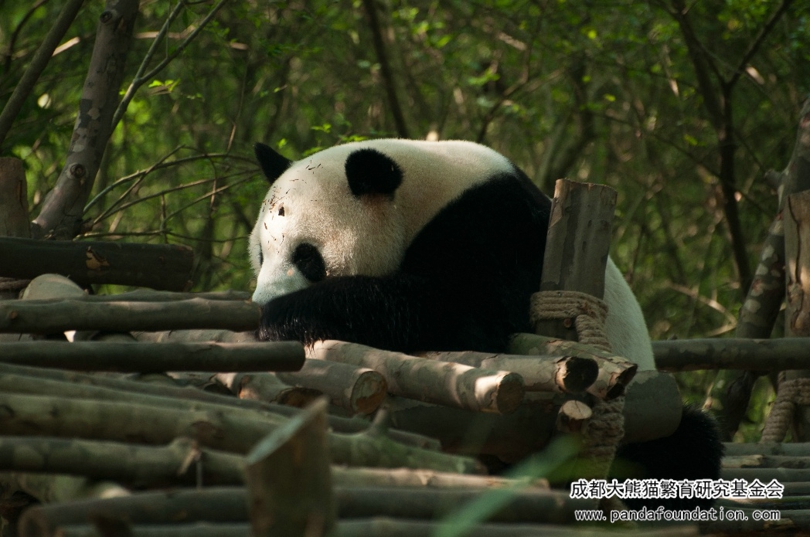 "Ying Ying": "On such a hot day, I'm particularly uncomfortable to wear such a thick fur coat."

"Ying Ying": "A flash of inspiration! Take a bath in summer! The bath! The bath! The bath!
  "Ying Ying", awakened by the heat from a deep sleep, suddenly gets a skill to beat the heat — taking a bath. Immediately, he comes to the edge of the pool and begins enjoying himself. He sits in a pool for a while, then plays with water and cleans his fur.

"Ying Ying": Washing my face before bath to refresh myself!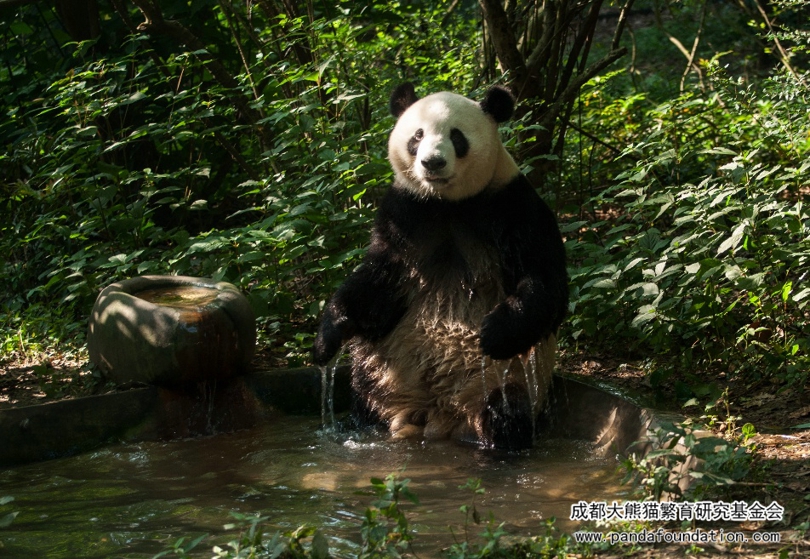 "Ying Ying": "Taking a bath!"

"Ying Ying": "Washing my head, it's really cool!"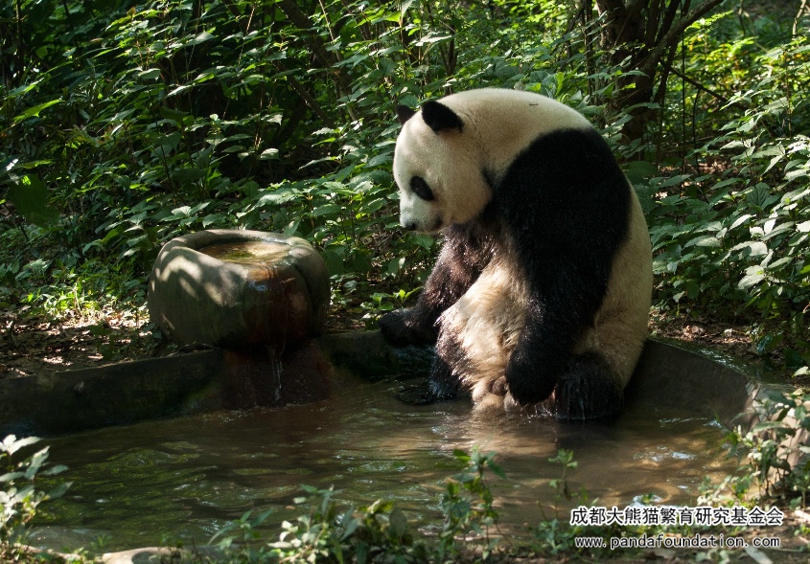 "Ying Ying": "I just want to be a quiet handsome man in the water!
  After bath, "Ying Ying" is in much higher spirit. After shaking off the water, he makes the fur clean. Look! Is he very handsome and attractive now?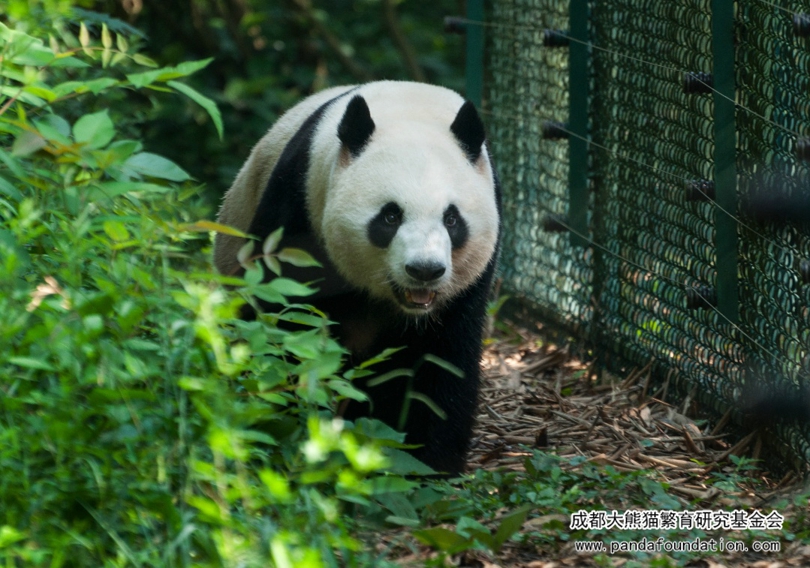 Handsome Hero after Bath
  In fact, giant pandas have a deep dependence on water by nature. In the wild, giant pandas often travel long distances to find water. Their habitats are always not far from water. All of these make sure that they can "drink freely" at any time. Even on freezing winter days, they can break the ice and find water. They love water, because they love bathing, especially in the hot summer days.