On May 7, 2014, a villager of Zhaojue County on the way home from grazing passed by a fargesia forest and found an animal suspected of giant panda. The villager immediately contacted the local forest police. As confirmed by the staff of the county forest public security and forestry bureau, it is a wild panda but with a poor health status. As it is so far from the giant panda habitat and there is not enough bamboo nearby, the staff transferred the panda to Meigu for diagnosis at 7 p.m. on May 8. On the evening of May 9 a rescue team of 4 experts from the Chengdu Research Base of Giant Panda Breeding entrusted by the Forestry Department of Sichuan Province arrived at Meigu and carried out a series of tests after anesthetizing the giant panda. The results showed that the panda was 2-3 years old and about 40kg (thin), with body temperature at 37.9 degrees (in fever), and weak right hind leg. The latest status of the giant panda was immediately reported to the Department which accordingly gave instructions that after the on-site treatment at that night the panda should be rushed to the Chengdu Research Base of Giant Panda Breeding for more professional and comprehensive tests and treatments. Because the panda was found in Zhaojue County and rescued in Meigu, the staff named her "Zhao Mei".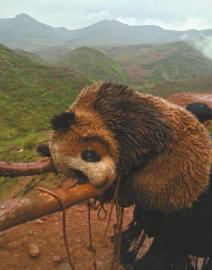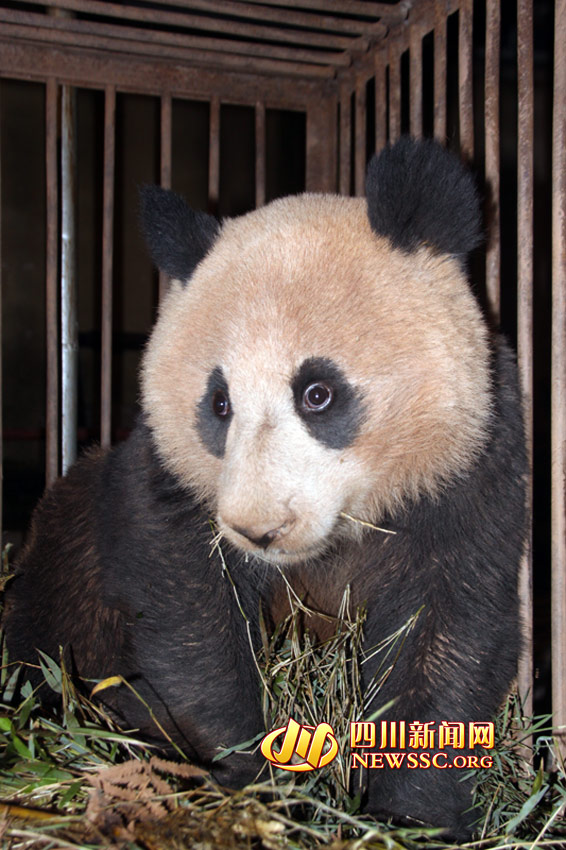 The Just Found Zhao Mei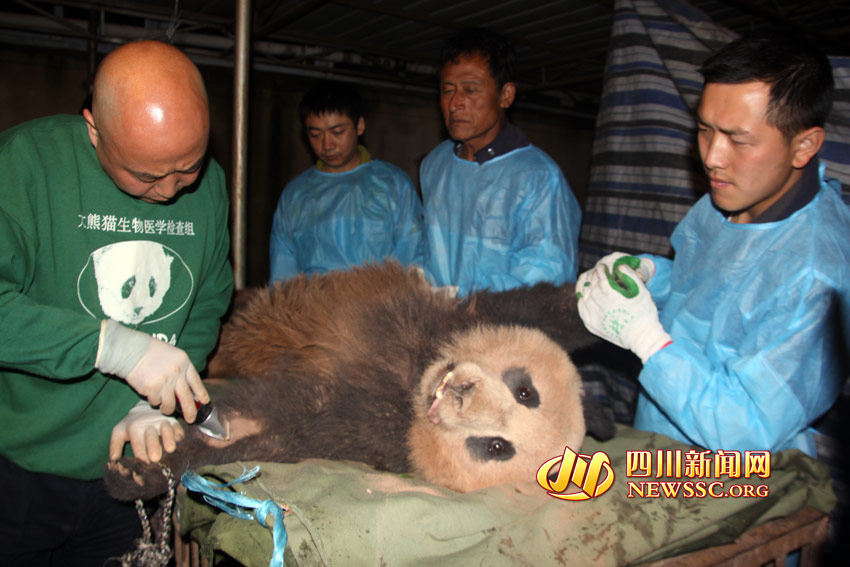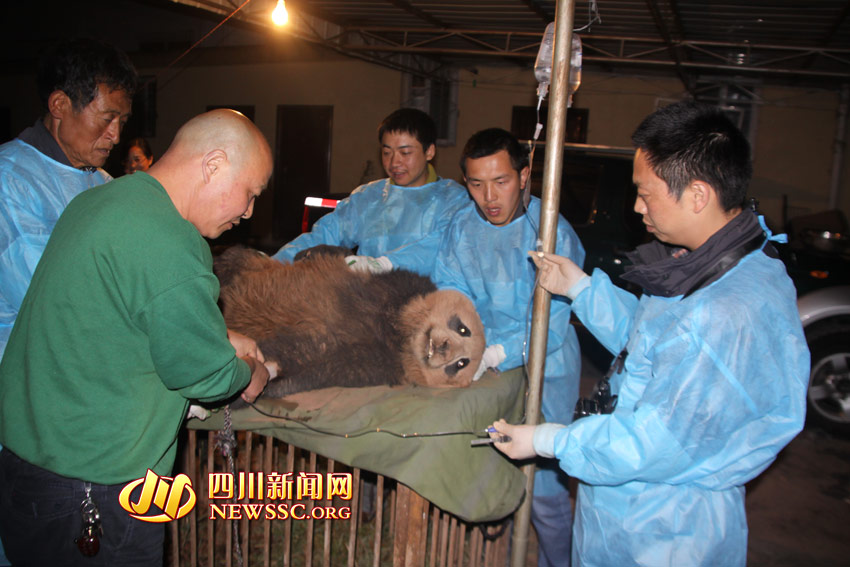 Experts Rescuing Zhao Mei
Under the dedicated care of staffs, Zhao Mei turned from that "muddy monkey" to a beautiful girl after a period of recuperation.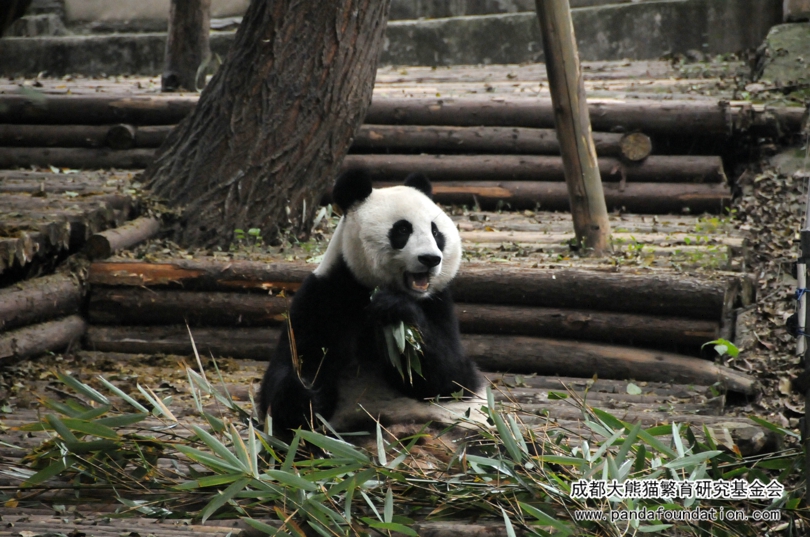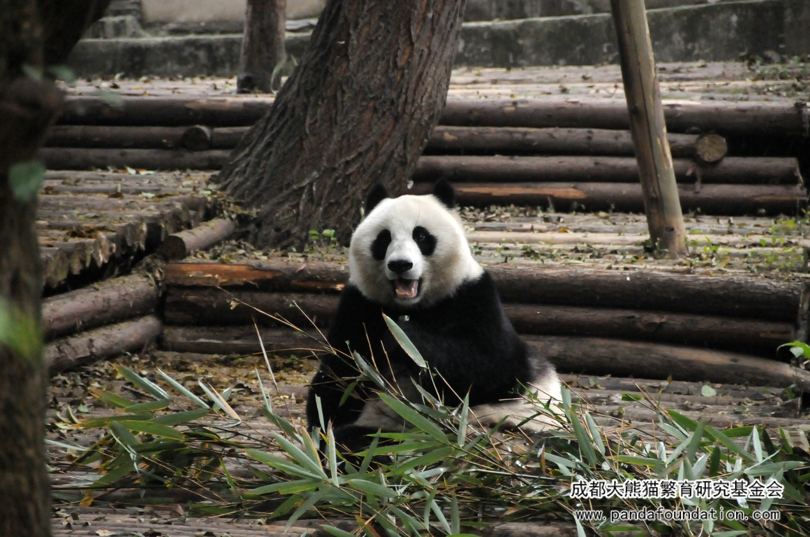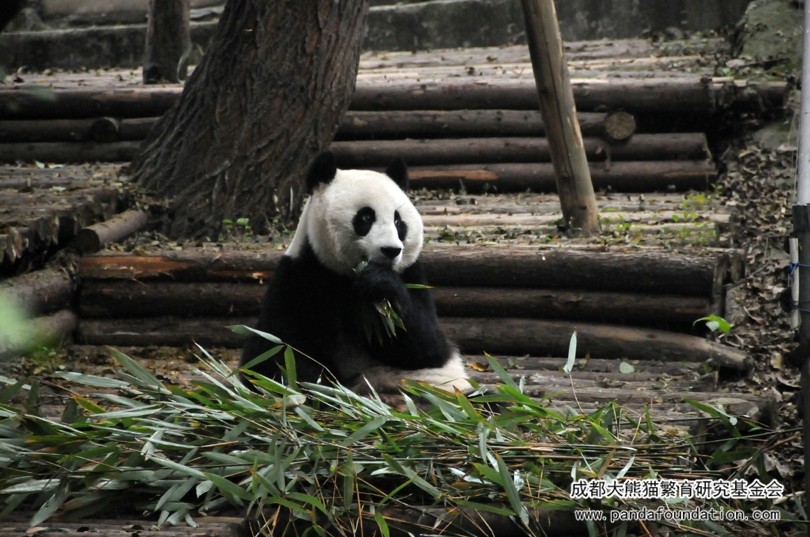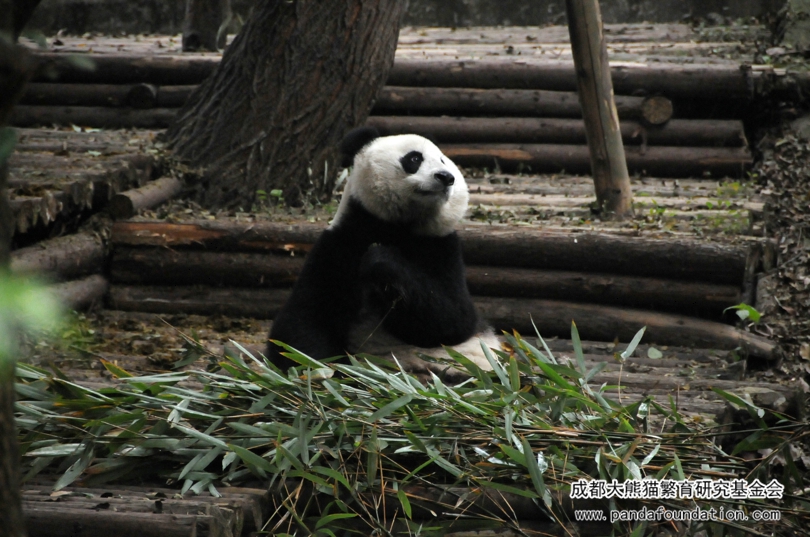 Zhao Mei is enjoying the bamboo.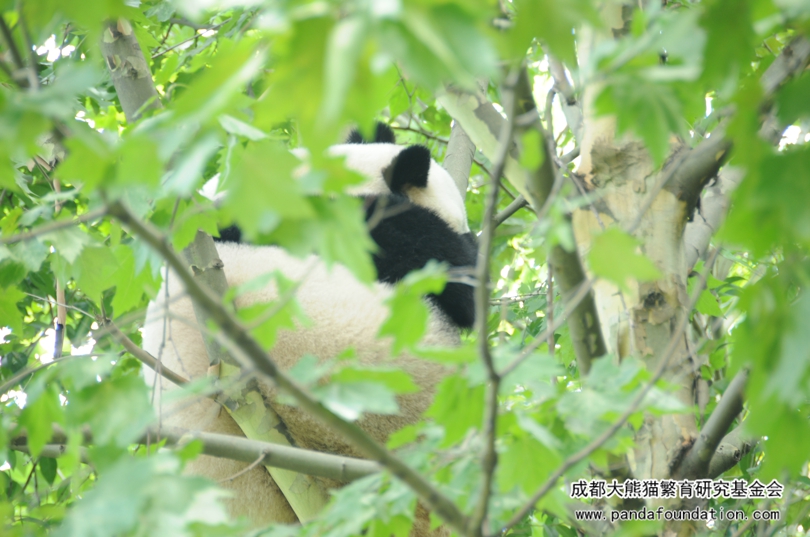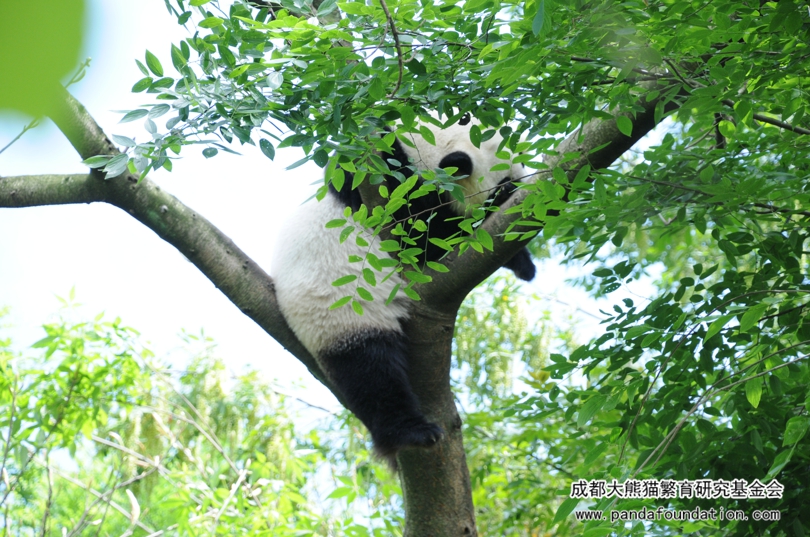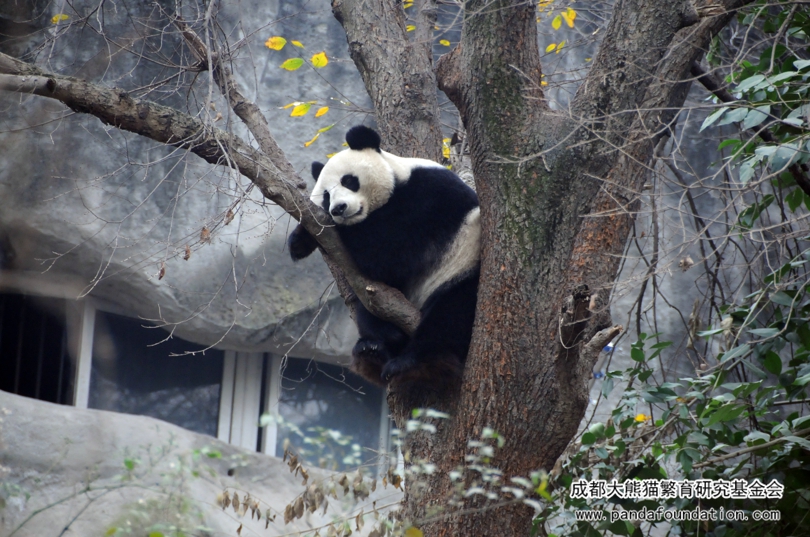 Zhao Mei: I am good at climbing.

Zhao Mei: Wanna see my show?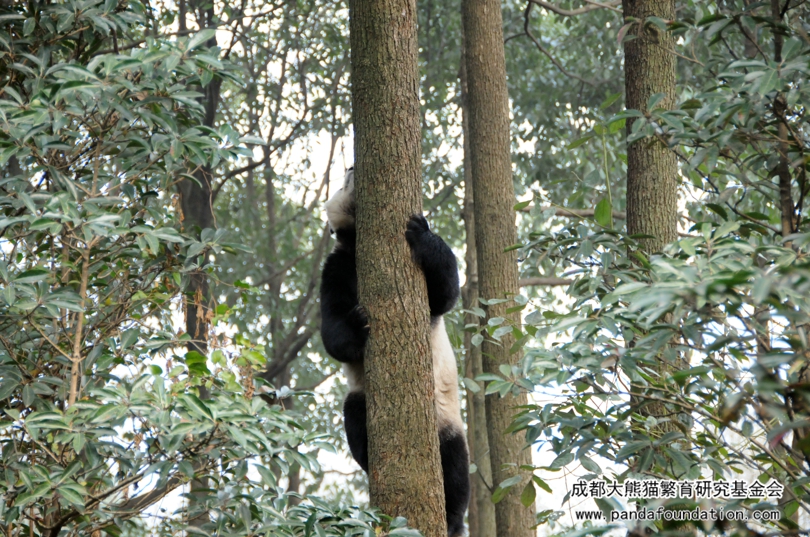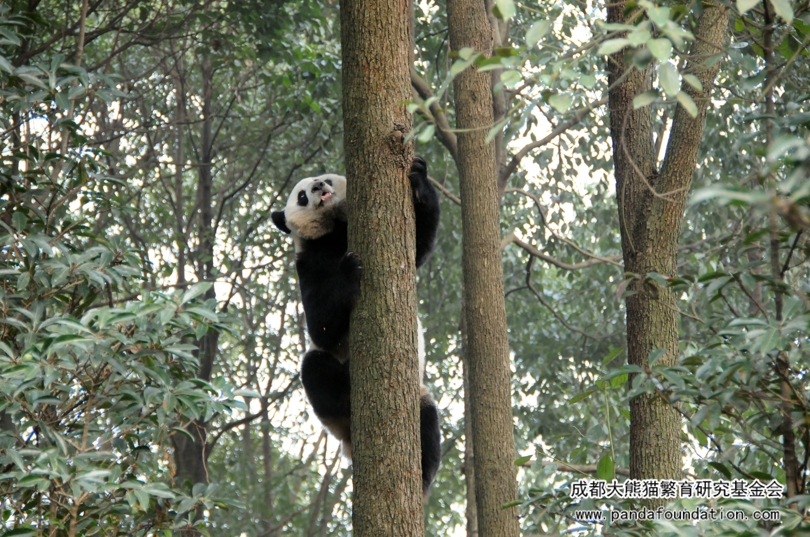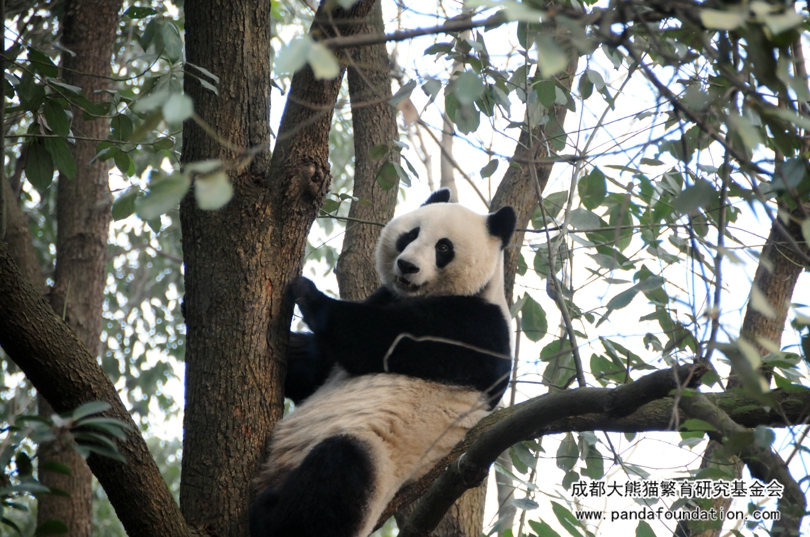 Zhao Mei: Come and join me!
Do you even remember that little "muddy monkey" after seeing this Zhao Mei?