In June 2017, "Meng Meng" and "Jiao Qing" left their hometown China for Germany. What about their lives there? What wonderful stories have they witnessed there? Let's take a look.

I. Witnessing the Chinese Cultural Festival
From July 6 to 9, 2017, the Chinese Cultural Festival was held at the Panda Garden in the Berlin Zoo in Germany. At the corner of the playground for "Meng Meng" and "Jiao Qing" , the Zoo prepared a variety of Chinese snacks and traditional Chinese music performances for visitors. In addition, they connect bamboos with traditional Chinese handicrafts culture, exhibiting lots of hand-woven artworks, such as bamboo lanterns, bamboo baskets, bamboo fans and bamboo-woven sleeping mats. Through the giant pandas and bamboos, German visitors can learn more about Chinese culture.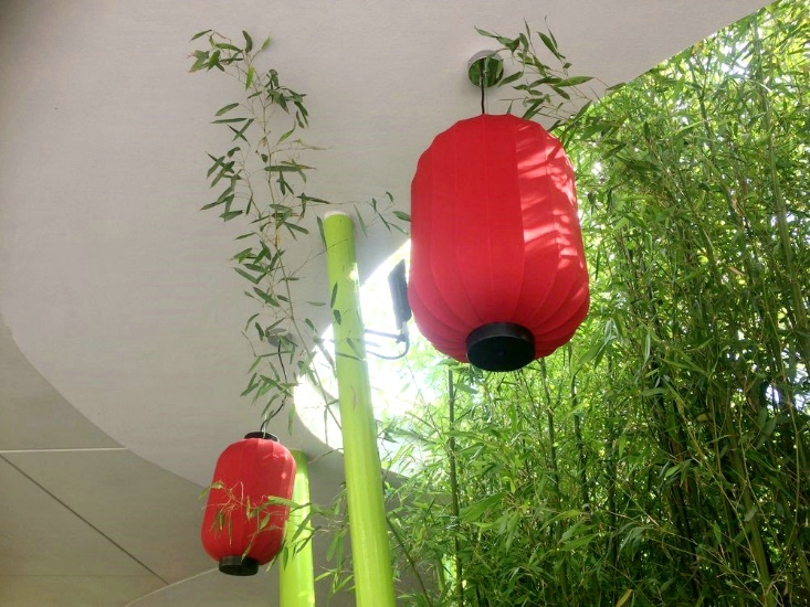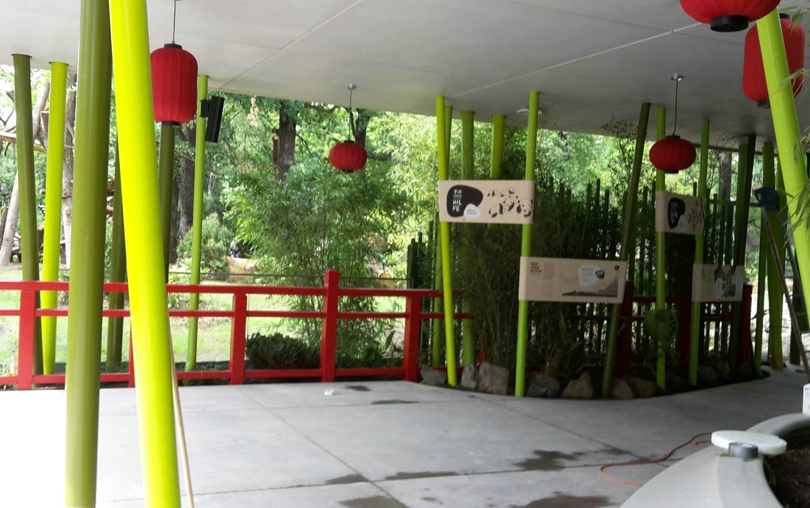 A Corner of the Chinese Cultural Festival
II. Witnessing State Leaders' Attendance to the Opening Ceremony of the Panda Garden
After the Chinese Cultural Festival, the leaders of both China and Germany, General Secretary Xi Jinping and Chancellor Merkel delivered welcome speeches and made good wishes to "Meng Meng" and "Jiao Qing" at the Panda Garden in Berlin Zoo, Germany.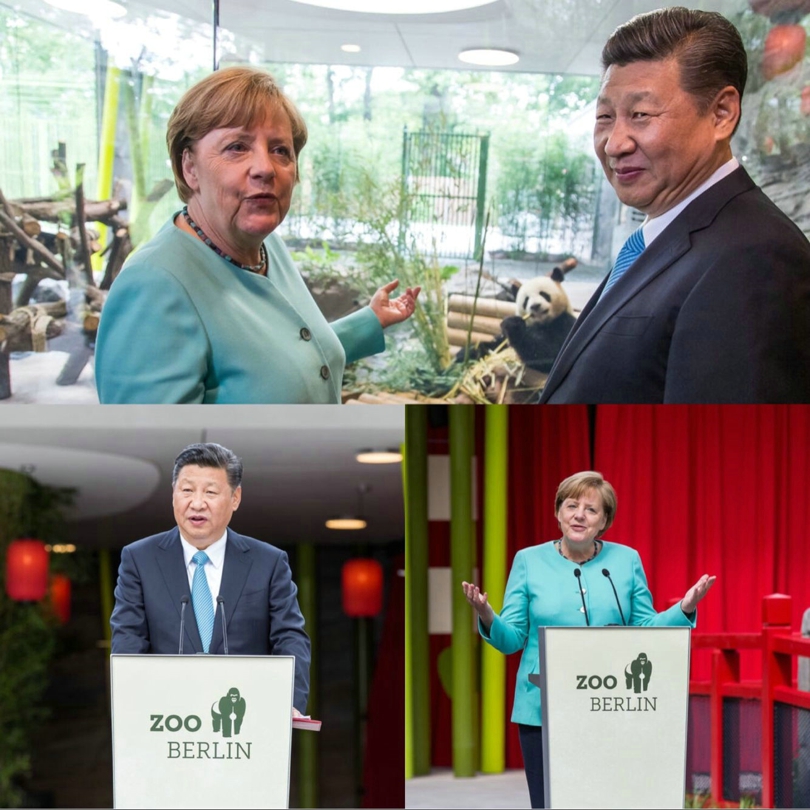 III. Accepting Cares from German Children
"Meng Meng" and "Jiao Qing" also received greeting cards full of best wishes to their healthy and happy growth from the 3rd graders of the Menschenskinder Primary School in Schönwalde-Glien.

A staff shows greeting cards received.
IV. Two Birthday Parties
"Meng Meng" and "Jiao Qing" were both born in July, the midsummer, so on their birthdays, the keepers from China and Germany carefully prepared birthday cakes for them, celebrating their first birthday in Germany respectively.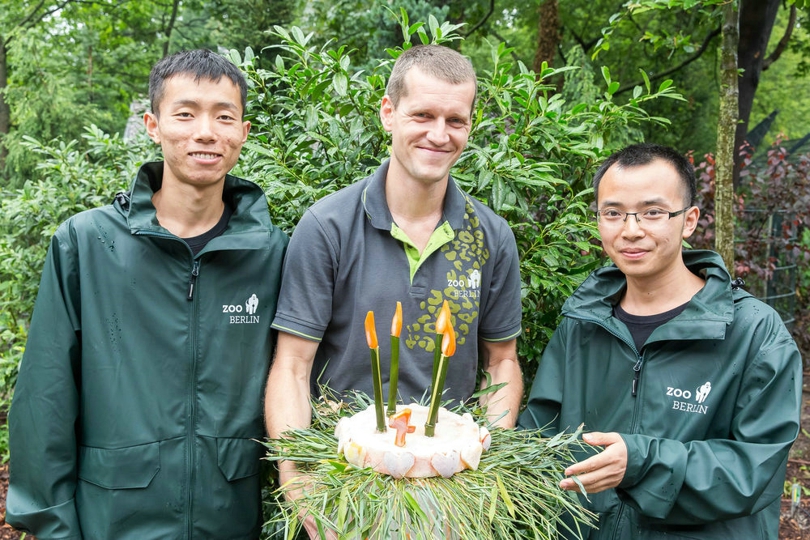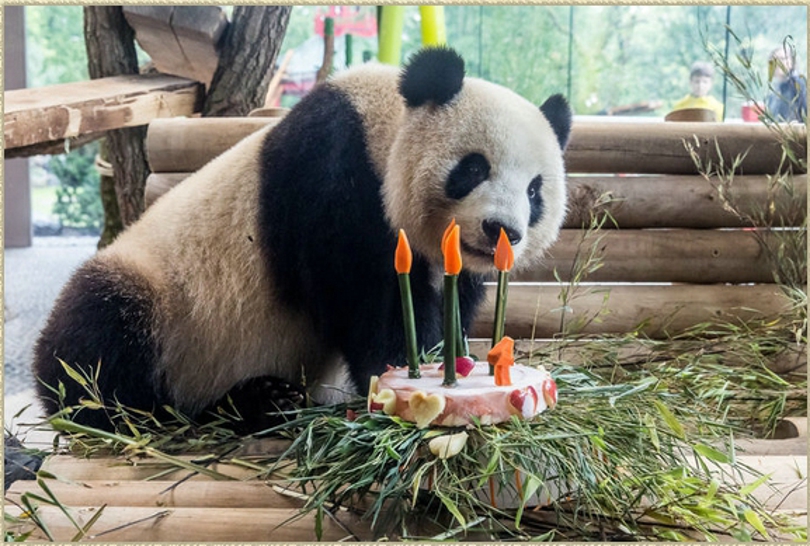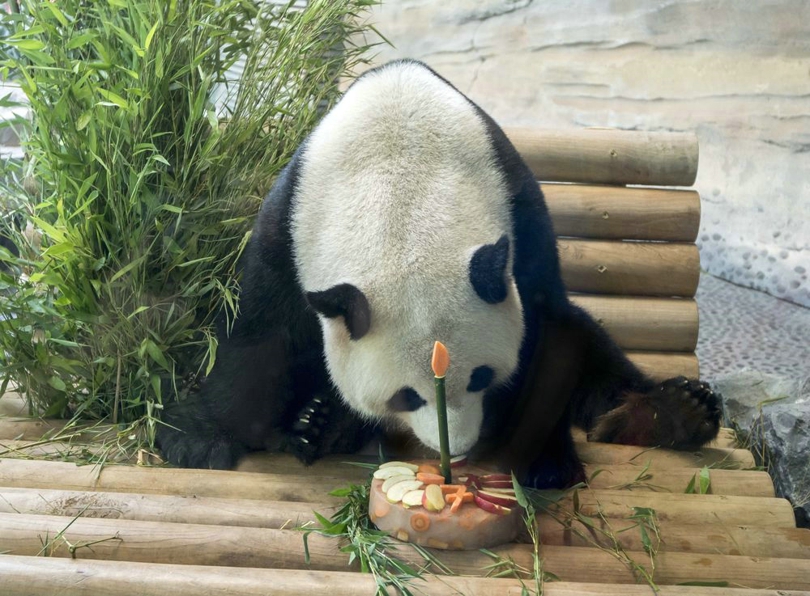 Although their lives in Germany seem to be ordinary every day, the meticulous care of the keepers makes it possible to witness some little but warm-hearted things. Hopefully, with these, the life of "Meng Meng" and "Jiao Qing" will be smoother and happier.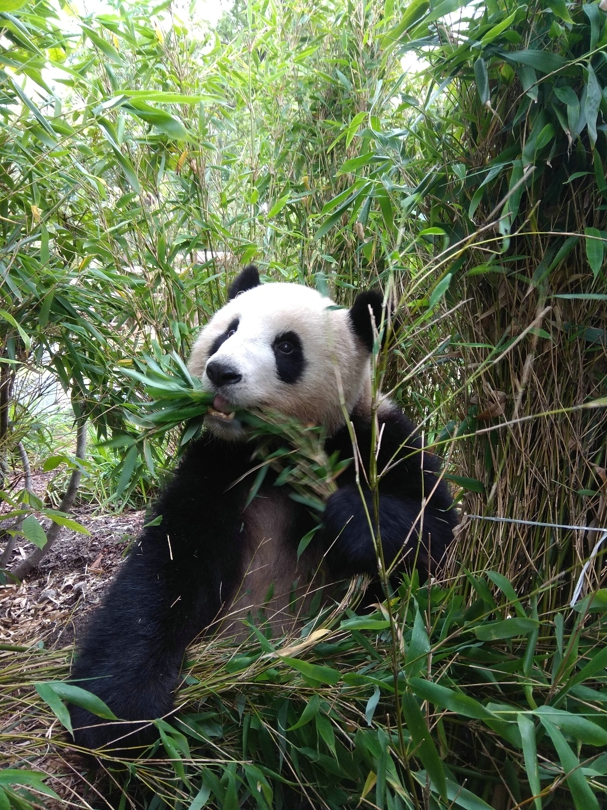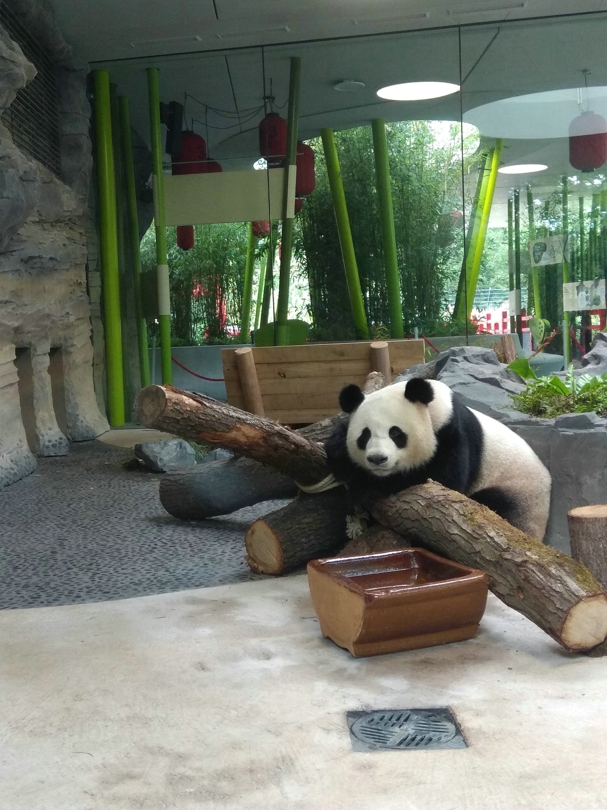 Daily Lives of "Meng Meng" and "Jiao Qing"