"I walked away lightly, just like the way I come; I waved my sleeves, not even a cloud would I bring away". Panda "Ba Si" left and went to the "panda planet". A CCTV report on September 13, 2017, suddenly tell us the famous panda grandma "Ba Si", the prototype of "Pan Pan", left us at the age of 37.
Speaking of "Ba Si", many people may shake their heads and say that they don't know her. However, when it comes to the mascot "Pan Pan" of the 1990 Beijing Asian Games, people may recall the well-known image. Liu Zhongren, the designer of Pan Pan, once said that Ba Si was the best spokesman for "Pan Pan".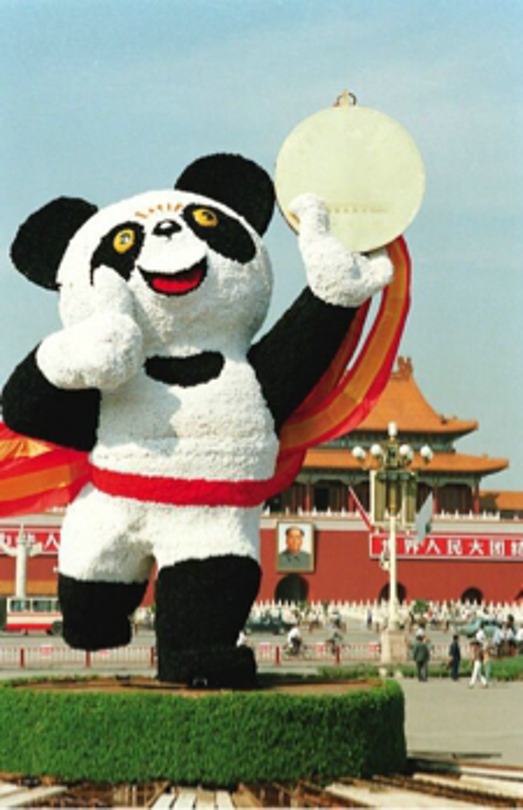 "Pan Pan" in Front of Tiananmen Square in 1990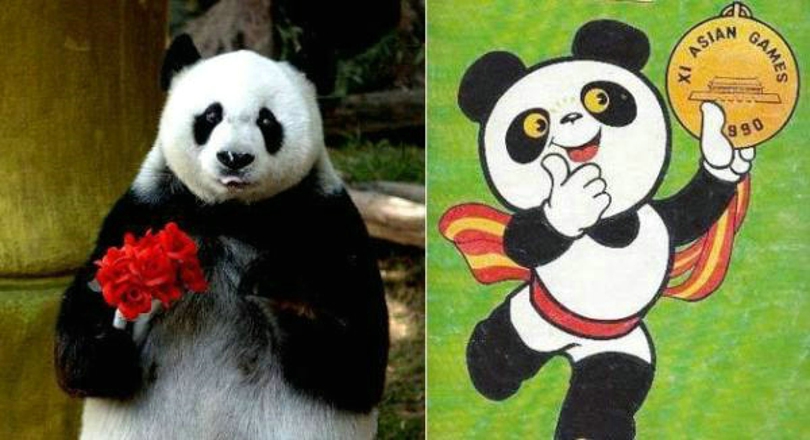 "Ba Si" vs "Pan Pan"
Ba Si's life is legendary. The stories between her and her keepers who took her as their own daughter are warm and touching.
In 1980, Ba Si was born in a beautiful mountain forest of Jiajin Mountain, a place not far from Yonghe Village, Yongfu Township, Baoxing County. In 1984, as a huge amount of bamboo blossomed in the Jiajin Mountain, the pandas including Ba Si began to be threatened by starvation. In order to cross the river in search of bamboo forest, Ba Si unfortunately fell into a glacier, and was stuck by the rocks in the river. Li Xingyu, a villager who went into the mountain to cut wood, found her and jumped into the river to rescue her. With the help of his neighbor Shi Jiaming and his mother Zhang Tianyu on pulling the rope, Ba Si finally got out the river. Li Xingyu held her closely in an attempt to warm her up, but failed, so he lit a bonfire which made her come back to life. Li Xingyu named her "Ba Si" for she was found in the Ba Si River. In the same year, Ba Si was sent to the Fengtongzhai National Nature Reserve. Perhaps in response to the old saying that "after surviving a great disaster, one is bound to have good fortune in later years", Ba Si lived happily with the help and care of human keepers.
Ba Si arrived at the Fuzhou Zoo in 1985 and thus started the beautiful story between her and her keepers ever since.

Chen Xiaoling Training Ba Si to Perform in the 1991 Spring Festival Gala
Chen Xiaoling, the first keeper, spent 10 years with Ba Si. Ba Si was her "matchmaker". Because of Ba Si, she met her future husband from Taiwan. She not only fed Ba Si, but also trained Ba Si to learn all sorts of skills.
When reviewing the history of Ba Si over and over again, then I recall that at a very young age, Ba Si was the first panda that I saw on TV. I thought that the national treasure is so amazing for she can do so many acrobatic skills. At that ignorant time, I did not know her name is Ba Si.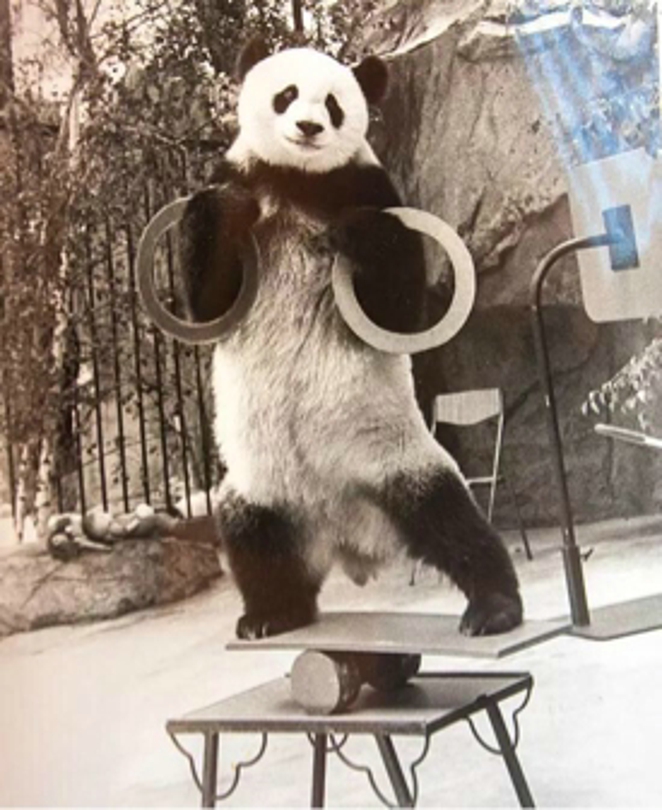 Ba Si in Performance

Ba Si Visiting San Diego in 1987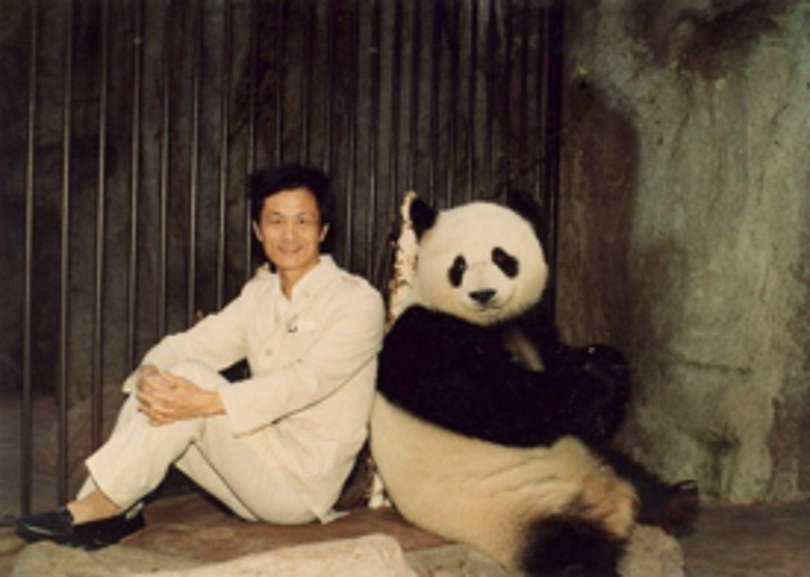 Director Chen Yucun Who Discovered Ba Si's Talents
Shi Feining, the second keeper, had been with Ba Si for more than 20 years. She died in 2016 due to brain disease. Shi Feining never missed one birthday of Ba Si. Ba Si would act like a child in front of Sister Shi, and greatly relied on Sister Shi in her later years. The previous keeper gave the sensitive Ba Si great skills and warmth, while this one gave Ba Si unlimited care and great happiness at her old age.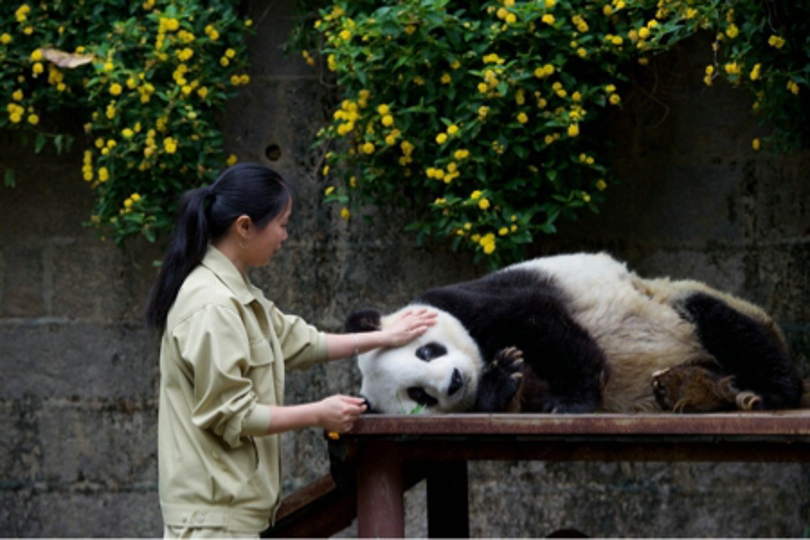 Sister Shi Lightly Stroking Ba Si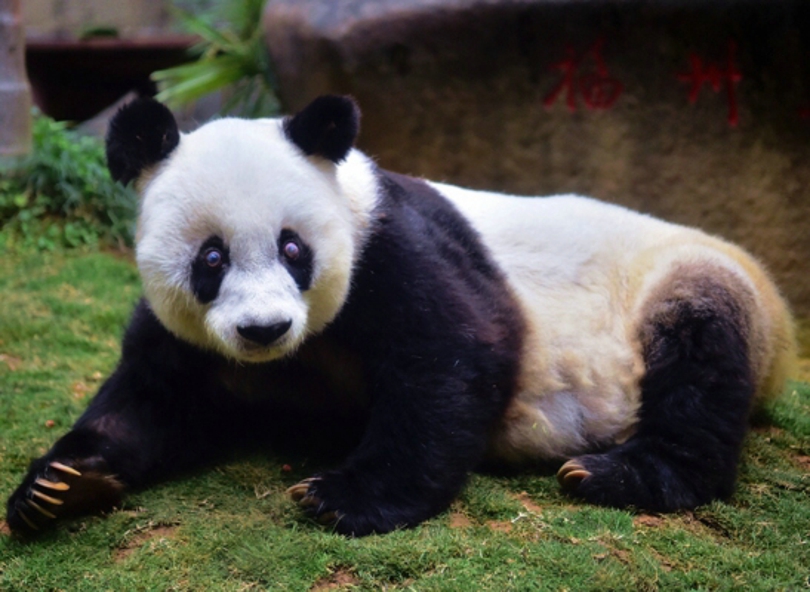 Beautiful Ba Si at Her Old Age
When old Ba Si got cataracts and couldn't see her way, Shi Feining used a bamboo stick to knock the ground to make a sound guiding Ba Si to walk. As the teeth of old Ba Si were badly worn and can't chew bamboos well, Shi Feining and her colleagues developed some special food suitable for Ba Si to digest. Every eating time, they would divide the food into a small parts and slowly feed Ba Si with the hand. The food they made was mixed with chopped bamboo which satisfied Ba Si's chewing habits.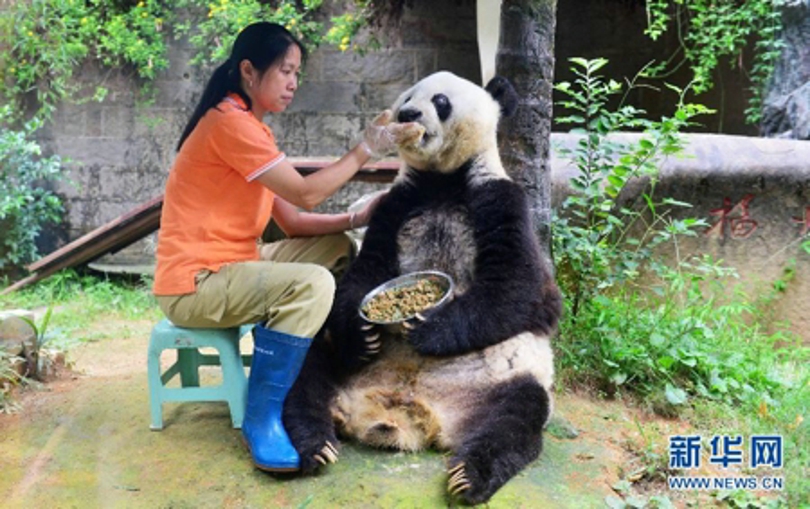 Sister Shi Feeding Bass Carefully
Ba Si deserves to be remembered not only for her acrobatic skills in weightlifting, balance boarding, cycling and shooting, but also for her value in panda research. She is the first giant panda hypertension patient, the first example with successful cataract extraction operation, and the first one accepting intravenous infusion without anesthesia or binding. In addition, Ba Si donated his own somatic cells for interspecies cloning of giant pandas. With the development of science and technology, the improvement of scientific research ability and the popularization of conservation education, we do not advocate animal performance, so we won't deliberately train pandas. As Ba Si passed away, the impressive panda stunt also disappeared. However, this is not to be regretted. The rescue of Ba Si has provided a lot of experience for pandas to live more freely in a natural way.

Ba Si's Last Look
Ba Si quietly left, as if she were asleep, a perfect ending for her legendary life.
Thank you, Ba Si, for bringing us so much surprise, joy and help.

You walked away lightly, just like the way you come; you took nothing with you, but left a beautiful memory to us. Please have a good reunion with Sister Shi on the "panda planet". You are always in our hearts.