How time flies! Every year a lot of pandas are have born in Panda Base. Year after year, they grow up and leave their mothers to another zoo or garden, or they stay here but are separated from their moms. It's just because they are one of the animals to live alone when they become adults. The babies often stay with their mothers for about 1.5 years to 2 years. So we just remember the beautiful time when they get together. It's full of love and sweetness.

Li Li and Oreo
Oreo: Mom, I want to climb onto the wooden shelf.
Li Li: OK, my boy, come here.I can pull you.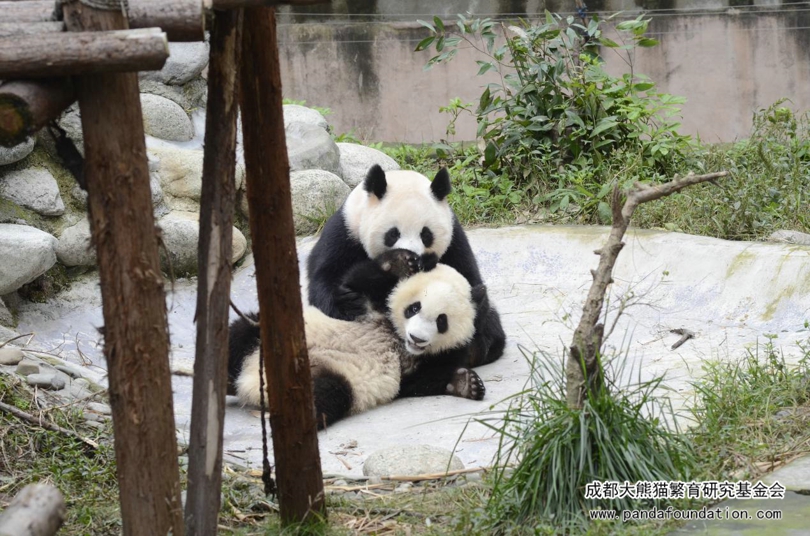 Cheng Ji and Qi Qiao (Cheng Ji is Qi Qiao's adopted mother)
Qi Qiao: Mum,Ha!~I feel my back is so itchy.
Cheng Ji: Em~`you are my sunshine, my dear baby! ~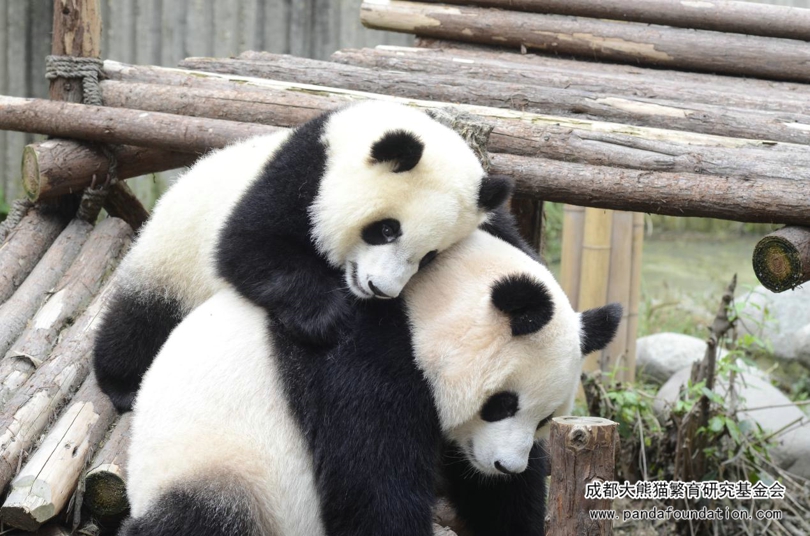 Qi Qiao: Mom's back always gives me a sense of security.
Cheng Ji: Good girl, mom love you.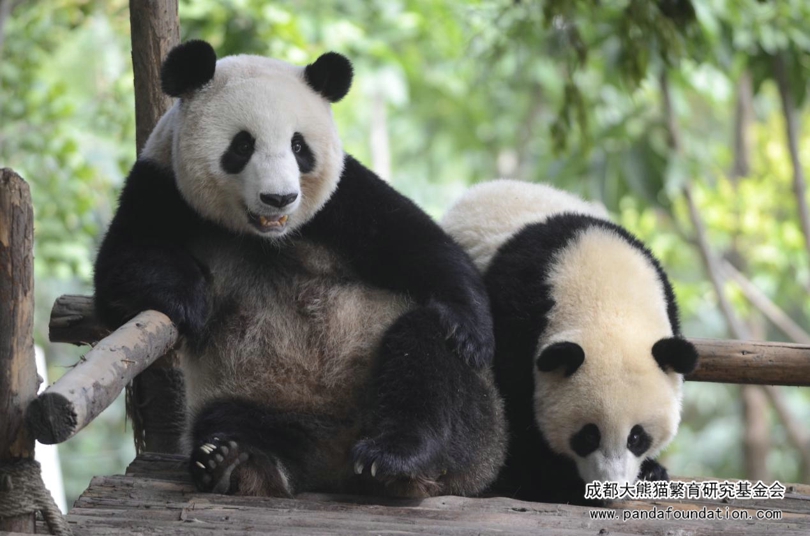 Da Shuang and Shuang Hao
Da Shuang: Son, look, so many people are watching us.
Shuang Hao: Mum, it's noisy, and I don't like it. Are there any people to hurt us?
Da Shuang:No. Keep smile, my son. They just help us. But you're right about the fact that they are so noisy. I wonder why they are always so excited at the sight of us.

Er Yatou and Meng Meng
Er Yatou:Have a look at me, my dear Meng. Do I seem to play the flute?
Meng Meng:......Mom, your flute hit my head. I'm eating the grass.Don't bother me, please.
Er Yatou: Em...I am missing your infancy.
Er Yatou is in her memory.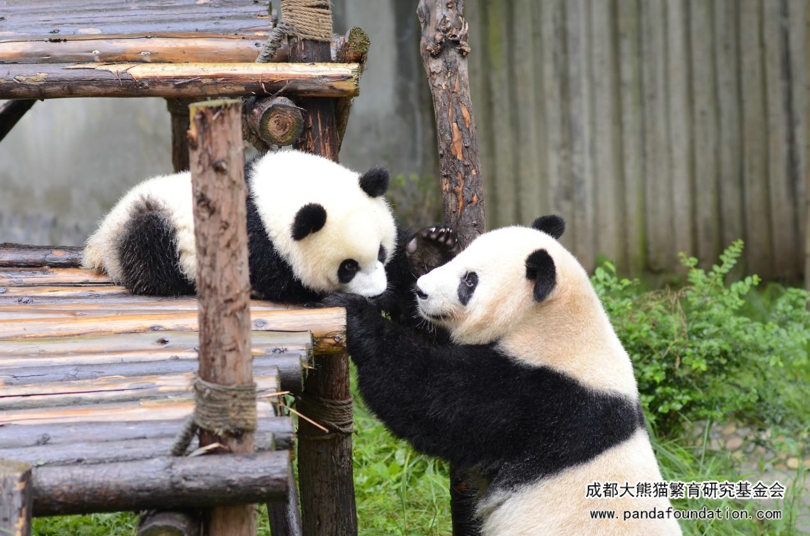 Er Yatou: Come here, baby.
Meng Meng: Yes, mom. I love kissing you.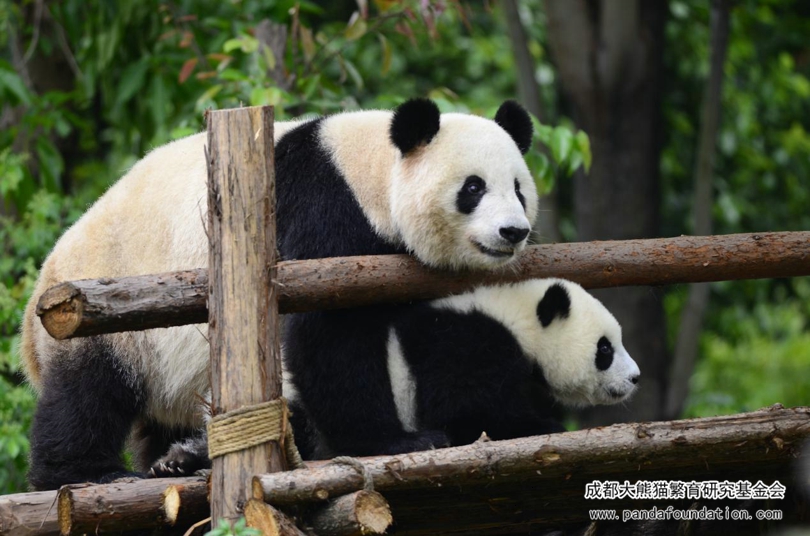 Er Yatou:Don't worry, my baby. Just walk, and I'll protect you.
Meng Meng:Yes, mom. You're the tree that shelters me from the wind and rain.
Er Yatou still eats the bamboo, and says:"Look, how close you were to me in your infancy." No one responds to her, just with the bamboo trees rustling.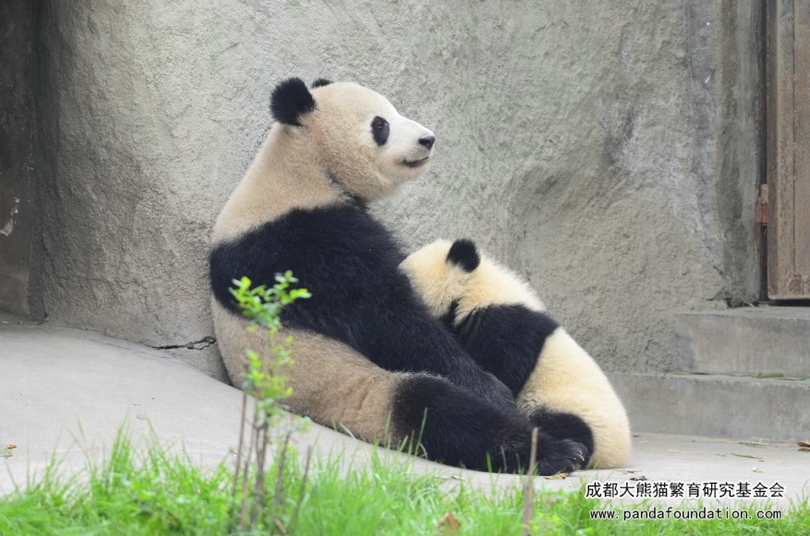 Xing Rong and Sa Er (Xing Rong is Sa Er's adopted mother )
Xing Rong: My baby, eat more and get stronger quickly.
Sa Er: Em...Em...Em...
All the babies have grown up. 4-year old Meng Meng has gone to Berlin Zoo; 3-year old Qi Qiao has gone to Erdos animal park with her sister Qi Xi; Shuang Hao, a boy, is 3 years, too; 4-year old Sa Er stays in the No.1 Enclosure in the Panda Base;4-year old Oreao in the Panda Valley with Yuan Run.
It is hoped that both the babies and the mothers will live a long and healthy life.
Tips: Some captive pandas can take care of children who are not their own. They can hardly distinguish between them for some unspecific reasons. Perhaps it is due to pandas' philanthropy, or because of their own children's smell mixed with that of the other children.