Internet stars not only exist in human world, but also in panda kingdom. Many pandas have become internet stars in recent years by showing their unique charms to world via the internet. This story is about one of the internet stars called Mao Sun who is famous for climbing.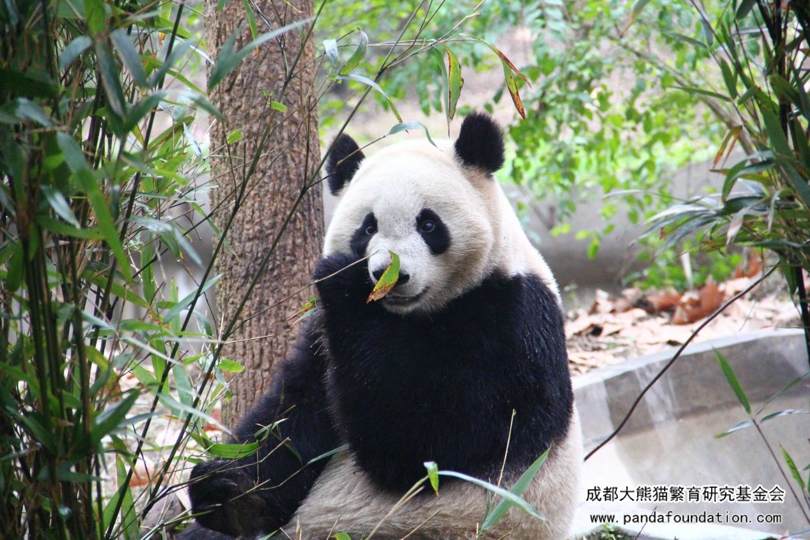 Mao Sun

Mao Sun
Mao Sun, one of the twins, was born on July 26, 2014 at the Chengdu panda base, and her twin brother is called Mao Zhu. Mao Sun comes from a famous family, in which both the father and the mother are well-known to many people at home and abroad. Her father Xiong Bang is famous for the first panda born in winter for most pandas are usually born in summer or fall. Her mother Mao Mao was a prototype of Jing Jing, one of the five mascots of the 2008 Beijing Olympic Games.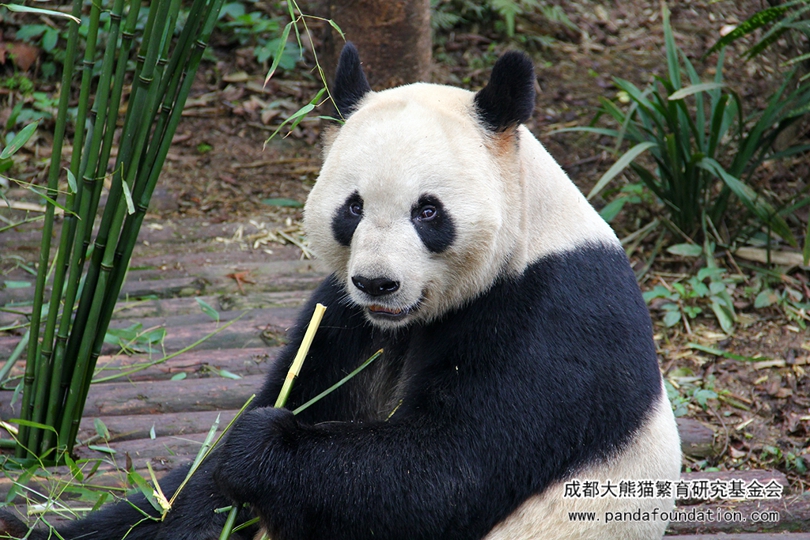 Mao Sun's Father: Xiong Bang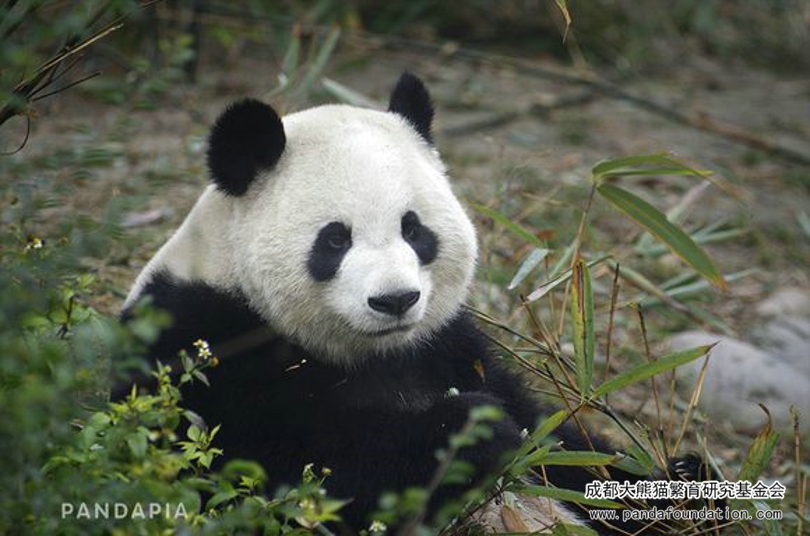 Mao Sun's Mother: Mao Mao (Picture from PANDAPIA)
Then how does Mao Sun become an internet star? It all begins with a picture photographed earlier this year. On Jan. 20, 2017, 23 superstar pandas born in 2016 at the Chengdu Research Base of Giant Panda Breeding gathered together to give good fortune to all people around the world. In fact, besides the 23 babies held by their keepers, there was one more panda in the picture. At the top left of the image, a panda hanging on a big tree will be found under a close and careful observation. That is Mao Sun. Mao Sun has been fond of climbing trees since she was young, so she always hangs herself on the trees for sleep or rest, unwilling to get down. And just because of this, Mao Sun stole the spotlight successfully in the group picture.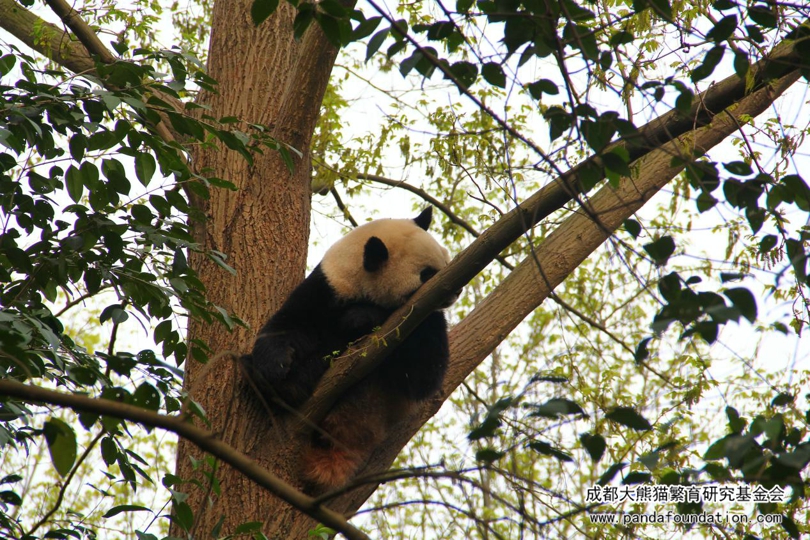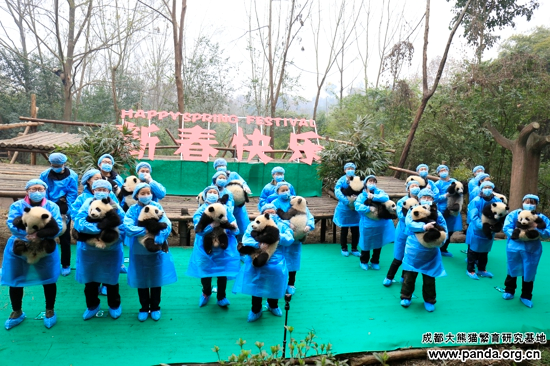 Group Picture of 23 Babies Plus One More Mao Sun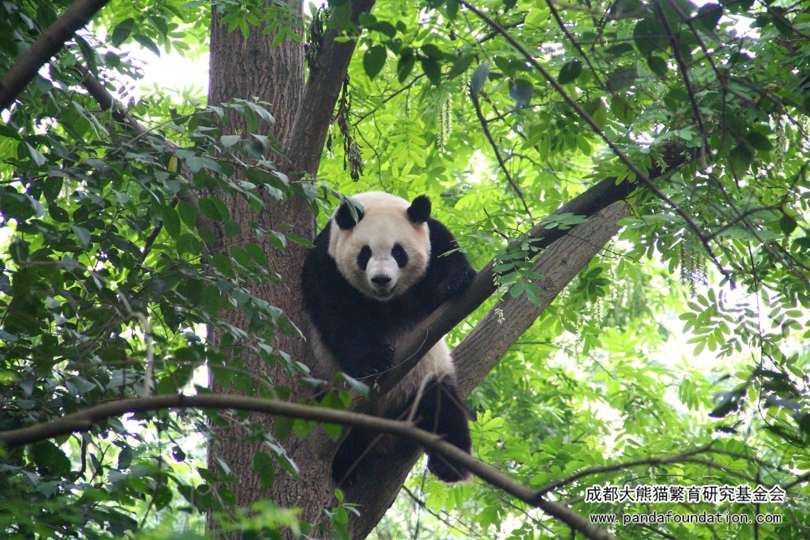 Mao Sun Is a Good Climber
It is said that Mao Sun will be leaving China for Copenhagen, and will live there for 15 years. In May, the Chinese Association of Zoological Gardens and Copenhagen Zoo signed the China-Denmark Giant Panda Protection and Research Co-operation Agreement in Beijing. According to the agreement, male panda He Xing and female panda Mao Sun in Chengdu Research Base of Giant Panda Breeding will be sent to Denmark and live in Copenhagen Zoo for 15-year giant panda research cooperation. The zoo has designed a panda enclosure of 2,450 square meters, at an estimated cost of around 150 million Danish kroner (150 million RMB). Construction will start in November, and will take one year.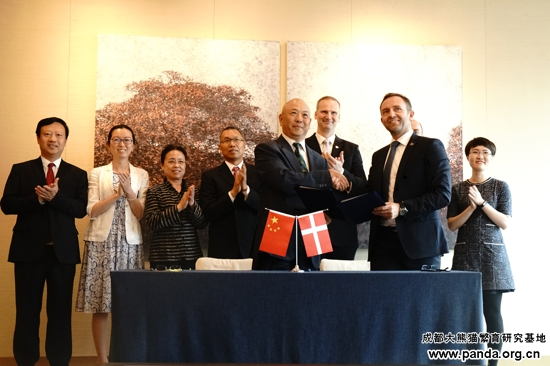 Site of the Signing Ceremony
Mao Sun now is not only an internet star, but also an envoy for friendship and a symbol of peace, playing an important role in deepening the friendly relations between the two nations. Visitors are looking forward to her more wonderful moments in the future.