Bei Chuan, a giant panda born in the wild, was brought to Chengdu from Beichuan Qiang Autonomous County by panda experts in April 2010. She was the first critically ill wild giant panda saved in Beichuan County after the 2008 Sichuan earthquake. Because of the illness, she was trucked to Chengdu. During the first aid for several hours at the place where she was discovered, the experts found her liver, gallbladder and pancreas severely damaged, and she must be immediately transferred to Chengdu for continuing treatment. During the follow-up treatment, besides drugs, the experts added some concentrated feeds to improve her long-standing malnutrition, which made Bei Chuan somehow dependent on human beings. Although Bei Chuan's health was improved after the treatment of more than 1 year, the blood test results and the ultrasonic examination results showed that she still needed a long-term treatment with medicine. So, after reporting to the superior department and a discussion among the experts, consensus was reached to keep Bei Chuan in Chengdu and incorporate her in the captive giant panda's studbook with the number of 765.
But why was the weak Bei Chuan found alone in the wild? The local wild animal protector wondered that Bei Chuan was trying to ask human for help. Living alone after 3 years old is normal to giant pandas since they are solitary in dense bamboo forests. The panda mother always drives her cubs away when they get 2 and half years old, which is also true to Bei Chuan. She had started an independent life, but it seemed rather difficult. Fortunately, she was found and saved by human beings.
Now, it's been more than 7 years, how is Bei Chuan doing? According to the keeper, Bei Chuan has built up her health and doesn't need any special treatment with medicine. Her appetite is good every day, and her weight has reached to 105 kg, the normal level for adult giant pandas.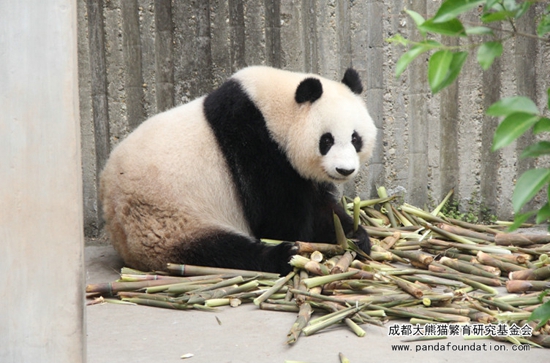 Gradually, Bei Chuan becomes an adorable panda.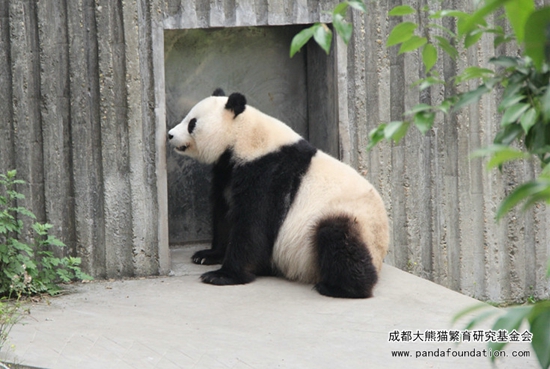 Bei Chuan: "It's me. Open the door. I want to be back!"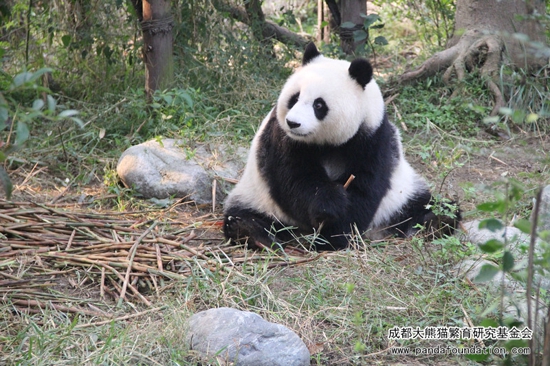 The wild-born Bei Chuan always eats up every bamboo shoot without any waste. And she always keeps herself vigilant and looks around when hearing any sound.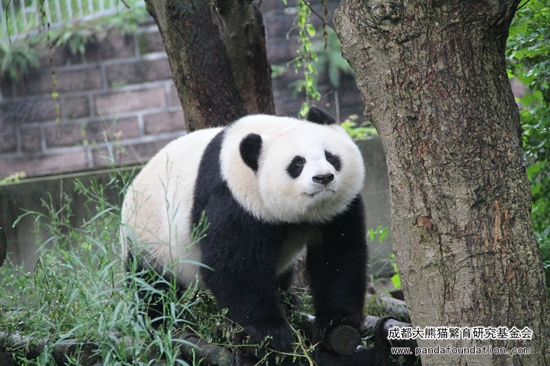 Bei Chuan is shaking her head.

Bei Chuanlikes climbing the tree to exercise her body.

Bei Chuan enjoying the scenery in the tree.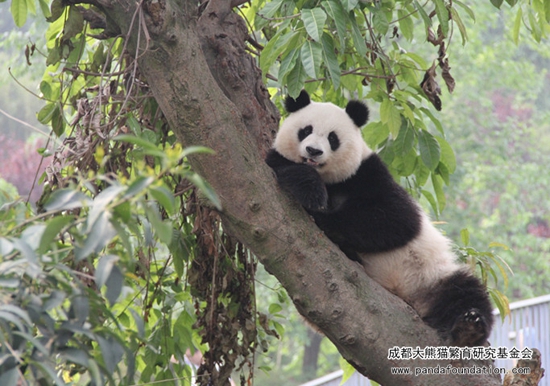 The "Drunken Beauty"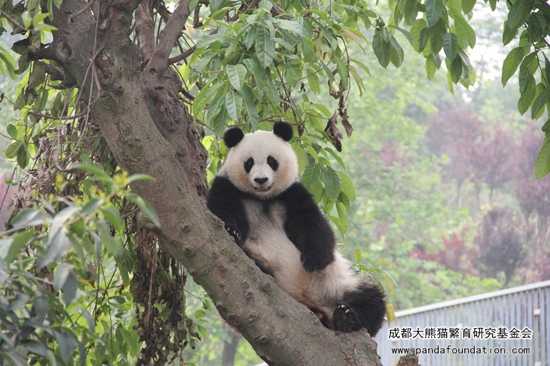 Smiling with the Natural "Blusher"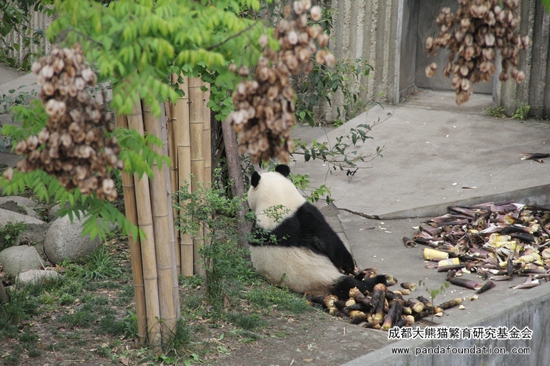 Bei Chuan's Figure Viewed from Behind
So many photos have evidenced her cozy life in Chengdu. As time flies, the girl who was once weak and sickly has become healthy now. Coming from the wild, she has a very precious blood, which can enrich the giant panda's genetic diversity and improve the reproduction quality of the captive pandas. The experts hope that she can get rid of pseudopregnancy and have her own children soon.