Su Su, a panda's name. She is an extraordinary female panda. She is inordinariness. I am missing her these days.
Who is Su Su? You must ask. She is just a panda queen.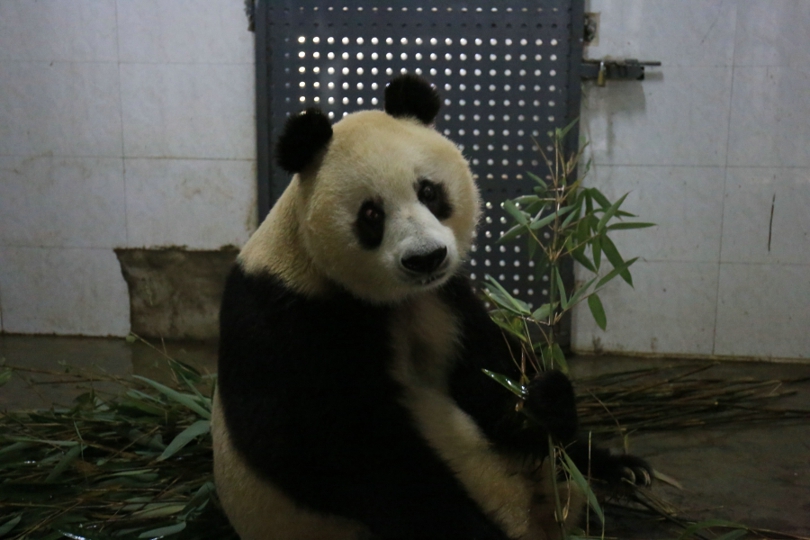 Picture from net
Su Su in Her Enclosure in 2016
On a very windy day in May 1986, a 3-year-old female panda was chased after by a group of ignorant villagers when she went down hills to eat bamboo shoots.
Even worse, someone shot at her with a gun. Fortunately, this ignorant behavior was stopped in time, and the injured panda was taken to the Chengdu Zoo. Sadly, the young giant panda's right eye was permanently blind. And some of the pellets still remain in her body.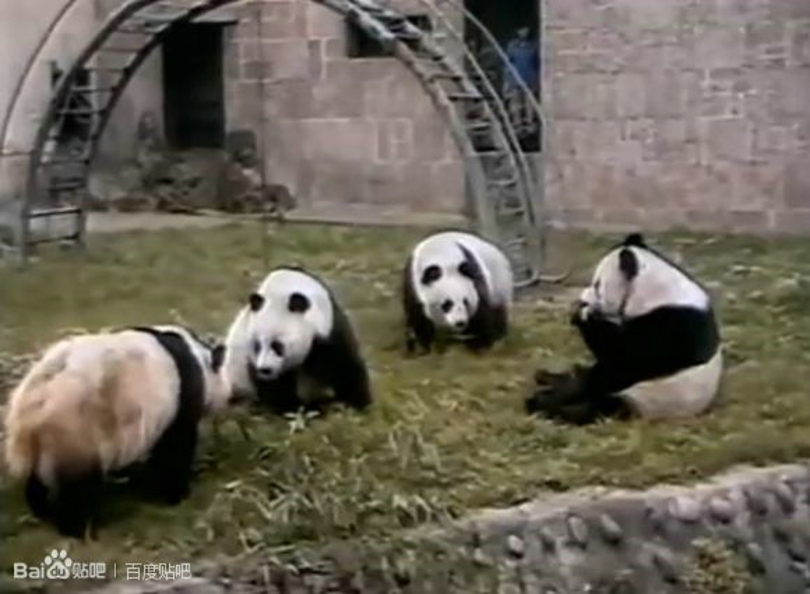 Picture from net
Su Su in the Chengdu Zoo in the 1990s (the second one from the left)
After the injury, the panda couldn't return to the wild. From then on, she got her own name, Su Su, to memorize the discovery of her on the land of Suba Country.
At Chengdu Zoo, Su Su met five elders: Auntie Mei Mei and Guo Guo; Uncle Qiang Qiang, No.6, and Chuan Chuan. All the six pandas gathered in Chengdu Zoo are from the wild. Besides, Su Su met sister Jin Jin and Qing Qing born in the zoo.
In March 1987, when Su Su was to be send to the kingdom of Holland for an exhibition, she stopped breathing soon after she was caught in an anaesthetic accident in a physical examination at the Chengdu Zoo. The vets and the doctors from the Chengdu general hospital rushed to rescue her. After breathlessness for 3 hours, Su Su finally got a miraculous recovery 3 days later. In August of the same year, the healthy Su Su was sent return to Holland. In the Beekse Bergen Safari Park, Prince Benet and former queen Juliana attended the opening ceremony and hoisted the flag. In the opening ceremony, Mrs. Notrevi Fan, the head of the Dutch Chapter of the World Wildlife Foundation, announced that the Holland had launched a fund-raising campaign for the Chinese giant panda. Su Su has won the honor for our country.
On July 26th, 1992 when the opening of the Barcelona Olympic Games began, Su Su gave birth to a son named Kobe, who become a famous panda in the Chengdu Research Base of Giant Panda Breeding.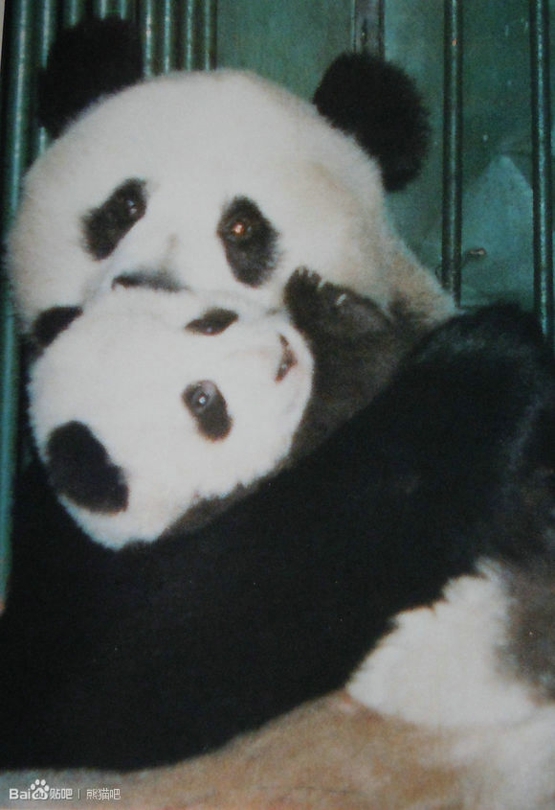 Picture from net
Su Su holds Kobe in her arms and loves him, showing her strong maternal instinct.
On August 31, 1994, Su Su gave birth to a pair of twin daughters, Shu Lan and Mei Mei.
Mei Mei was sent to Adventure World in 2000, and married Yong Ming. Because of the fourth generation of his son Kobe and his daughter Mei Mei, she became a great-grandmother and a family of five generations.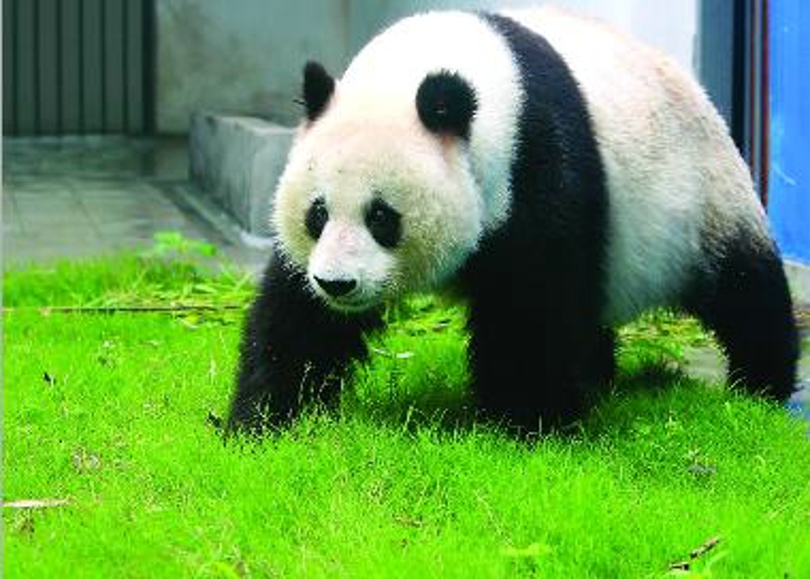 Picture by Li Ming
Su Su in 2008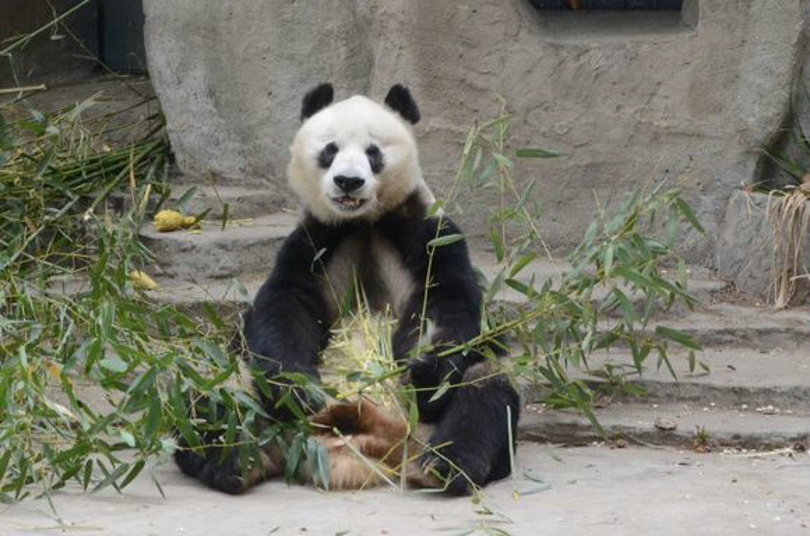 Picture from net
Su Su's Big Amile in 2013

Picture from net
Su Su in 2017
As time goes by, was increasingly aged, but she still looked like a girl full of agility.
However, everyone is a loser before time. Su Su was 34 (or perhaps 36) years old in 2017, equivalent to an old man over 100 years. Although she was old, she had a strong body and a good appetite, whose true age could not be found by visitors from her appearance. This may be resulted from her wild blood from the mountains. When Su Su was regarded as an ageless panda queen, she died of a fatal illness at the age of 34 (or perhaps 36) at 6:28 p.m., June 2, 2017.
She left in peace, leaving a family of Su Su.