"Ding..." with the warm sunlight and the gentle breeze of February, under the ring bell, kids who have recently spent their winter vacations are returning in procession into the classrooms and ready for new knowledge. But for panda cubs, it was just in last December that they started their first class. In our deep impression about giant pandas, who roll and roll on the ground all day long and grow up without any anxiety but the greatest care from keepers, seems to be free of all courses and schools. However, there are already so plenty of lessons for each new born baby that, if they could make complaints, they would grumble, "Hard studies of 'Pandaology' make me too tired and exhausted to be one like that!" All right, let's have a brief look about these cubs' previous study.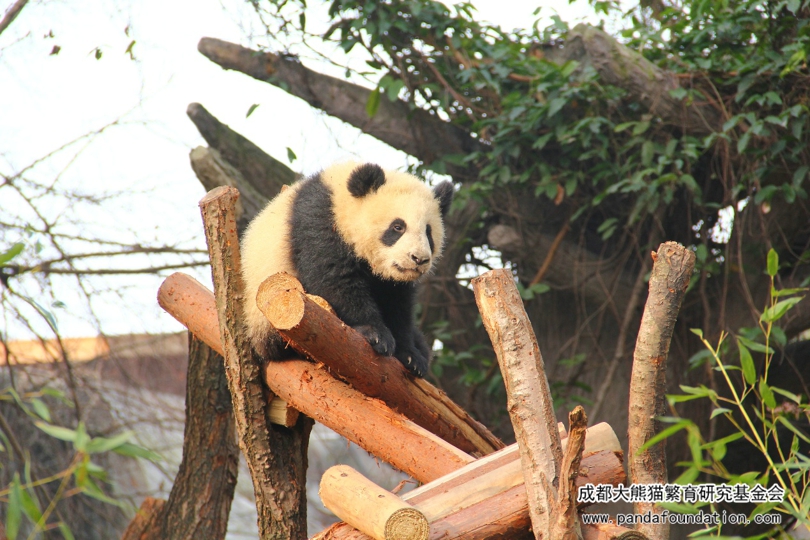 Student Ya Yun with face full of tiredness.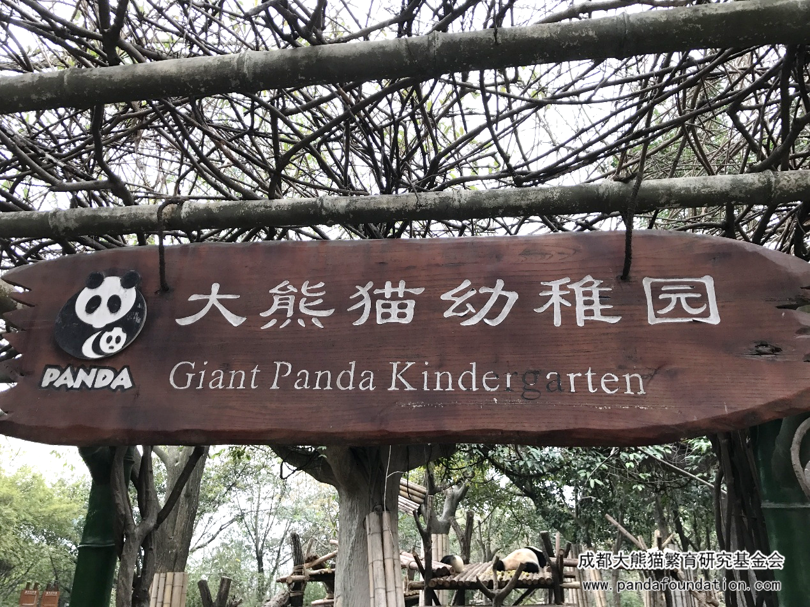 Stained board witnessing the history.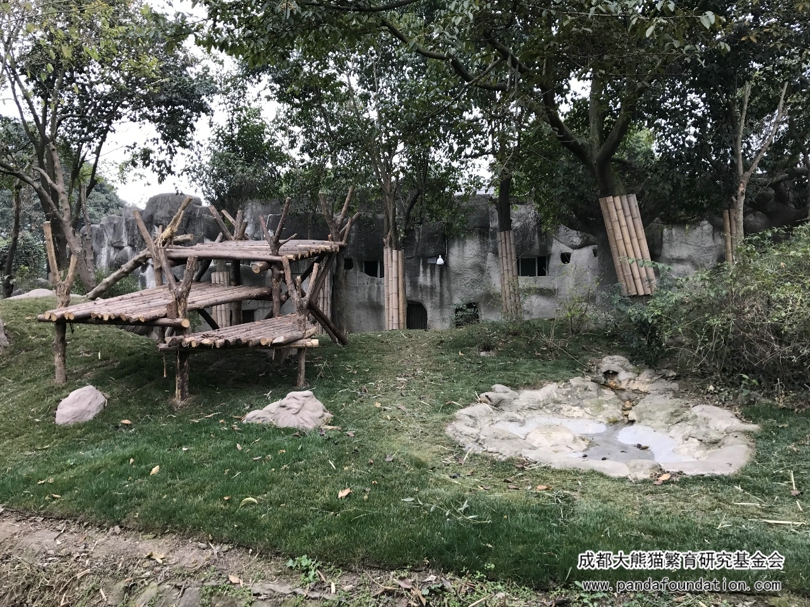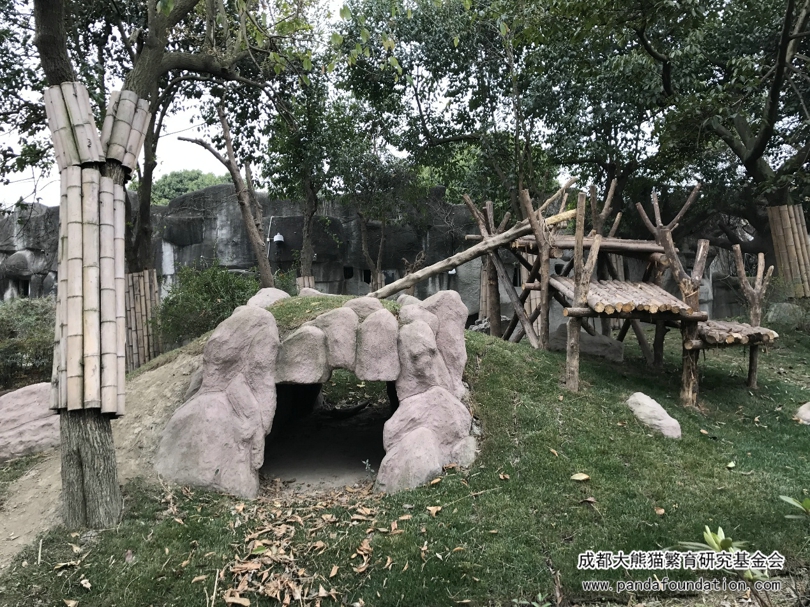 A Glance of the Campus Environment
Built in the 1980s, with refined and tranquil environment for study, the Giant Panda Kindergarten possesses sets of advanced "education equipment" and an excellent "learning atmosphere". Guided under advanced educative theory and operating with abundant panda-teaching experiences, we would be honored to introduce the present condition of our courses and professors.
Lessons relating to climbing, eating and social contacting are long-term provided. Professors employed are very responsible and certificated with extremely excellent motherhood and "teaching tactics".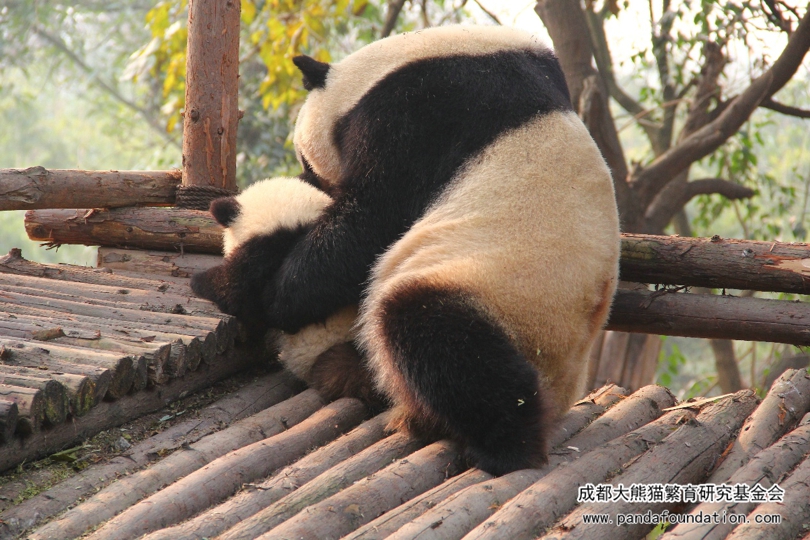 One-to-one climbing lessons with complete comprehension guaranteed.
—"Qi Fu" (the bigger one) and "Fu Shun" (the smaller one)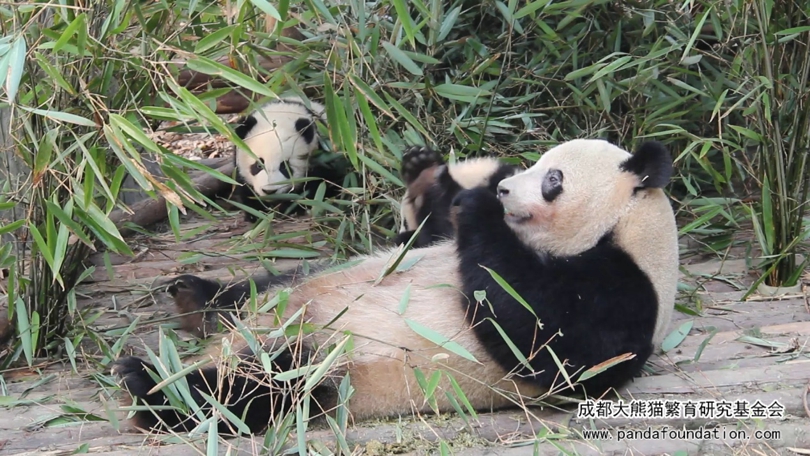 Standard eating pose —"Qi Fu" (the bigger one) and "Fu Shun" (the smaller one)

Immersive method for eating lesson — "Ya Li" (the bigger one) and "Ya Zhu" (the smaller one)
(Voiceover: Please don't bite teacher's ears casually.)
Panda babies living in the kindergarten behave most energetically in this period, during which they are obliged to learn all kinds of living skills, such as climbing the tree, searching for food and avoiding enemies. Particularly in the wild, the acquisition of these skills has a great impact on their survival in the hostile natural environment.
Meanwhile, there remains no exception for those fed by human. In this case, panda mother plays a vital role as "instructor" to help cubs learning these essential skills, in order to make them true pandas.
Now, let's have a check of their study since December 2016.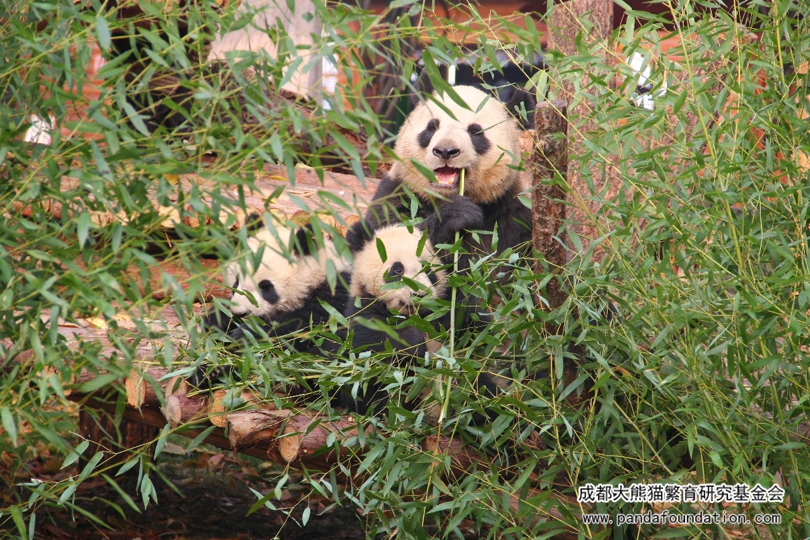 "It seems delicious. I will have a taste of it! — "Ya Li" (the bigger one), "Ya Zhu" (the smaller one) and "Ya Yun" (the smallest one)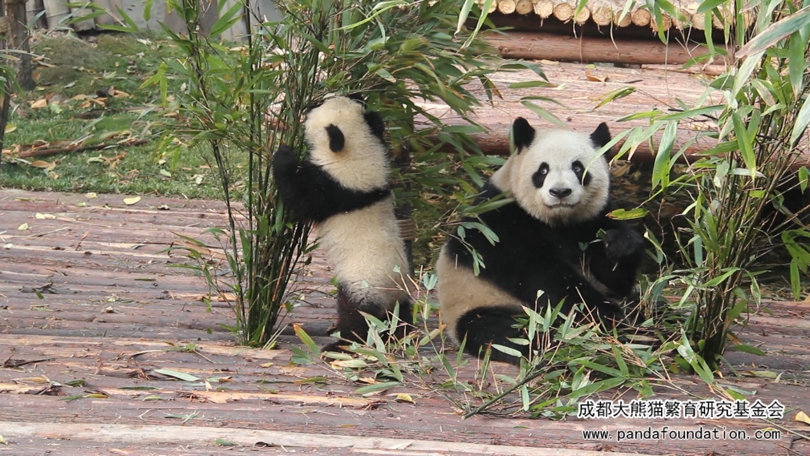 "Be careful with your newly-got teeth!" — "Ya Li" (the bigger one), "Ya Yun" (the smaller one)

"Even got dirty the whole body, I will still keep practicing." — "Fu Shun"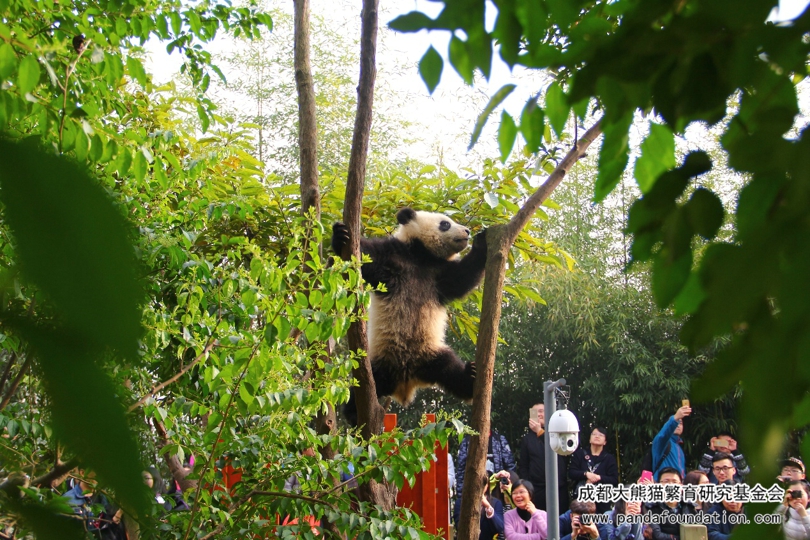 "Wow, my Herculean arms are just ready to climb!" — "Yuan Man"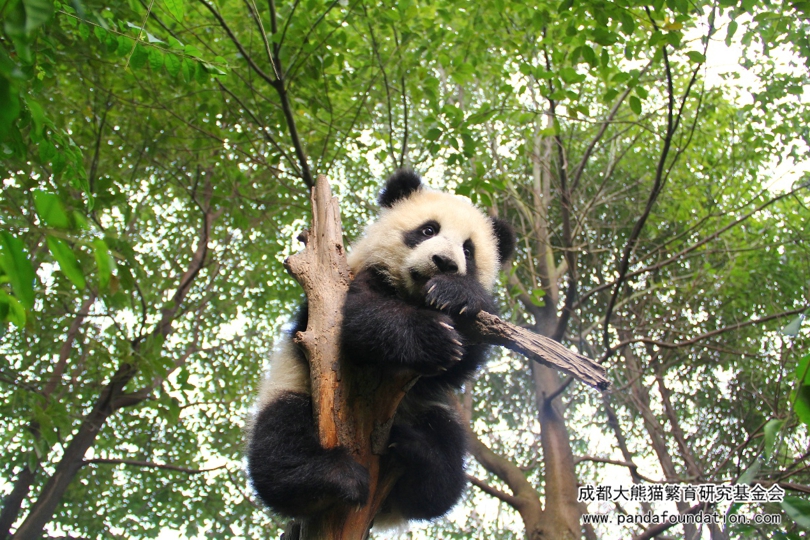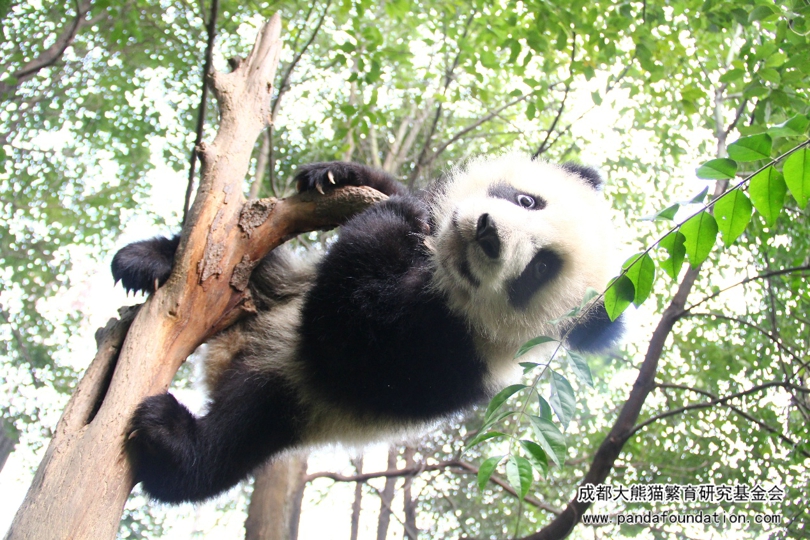 "How about my new skill?" — "Yuan Man"
Now, our courses need to take a break. Having observed the panda babies full of vim and vigor, we are profoundly impressed by the high quality education of Giant Panda Kindergarten. Finally, we sincerely hope that all babies continue to have an excellent learning and grow up with everlasting happiness.