At 5pm of 7th, August 4 of 2006, Qi Zhen gave birth to a cub in the nursery house of Chengdu Panda Base. All staff members thought that Qi Zhen was in singleton pregnancy. However, one of them found another panda cub lying in front of Qi Zhen after 40 minutes. He was too small and feeble to cry, so he was ignored totally. It was pitiable that even his didn't pay any attention towards him. But she should not be blamed for it. The twin birth ratio among giant pandas' is about 50%. Panda mum can only raise one baby at a time. Generally, she chooses the strong one or the one who cries loudly and abandons the weak one. This little cub was only 51g, so he got his name Wu Yi. In Chinese "Wu" means 5 and "Yi" means 1.
  The weight of Wu Yi, when he was born, equals that of an egg, which was only one third of his twin brother. He has been the lowest-birth-weight panda cub who has survived successfully in the world so far in captivity. Do you still remember what he looked like when he was born?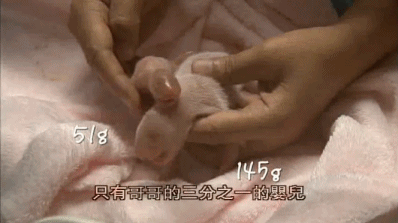 Wu Yi compares with his twin brother when they were born.
  With hard work of our staff, Wu Yi had the important colostrums to survive. After nine days, his nanny put him to his mother. His mother didn't reject him and held him in her arms. And two months later, Wu Yi looked like his twin brother in appearance. He was not a frail panda cub any longer. Now, eleven years has passed, the previous weak cub has been a handsome boy under great care of his keepers. The growth of Wu Yi is miracle of love rather than a wonder of life. Wu Yi came into this world for his strong desire for survival; he grew up quickly because of the love of his mother; he survived successfully under the meticulous care of all staff members; and he grew sturdy due to the love from all of us.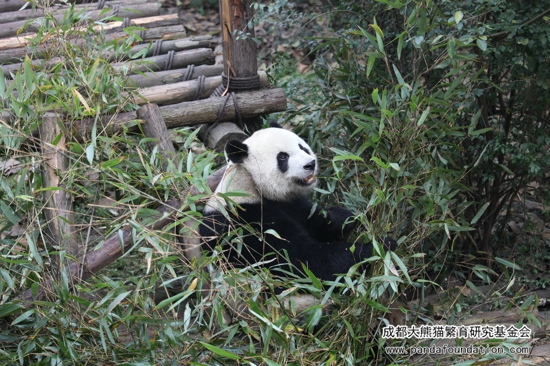 Wu Yi is biting bamboo leisurely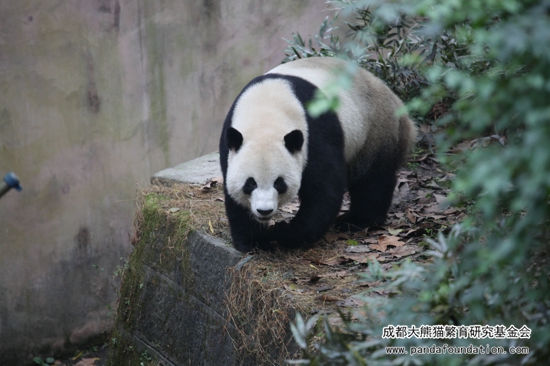 Can you tell if he is that feeble cub?
  On the occasion of Wu Yi's birthday, we may him happy birthday. We hope more and more wonders like the birth of Wu Yi befall on pandas and there are an increasing number of pandas on Earth. Wu Yi has moved to Panda Valley located in Dujiangyan several months ago. Welcome to visit him.