The year 2016 is blessed, and we wish you have a good beginning in this new year.
How do pandas welcome 2016? Go and check today's interviews by the writer:

The "beauty" Beichuan: Huh? We have stepped into a new year! So fast! What plans do I have? Umm… Let me see. Would you ask the other pandas first?
The writer: All right, I will be back.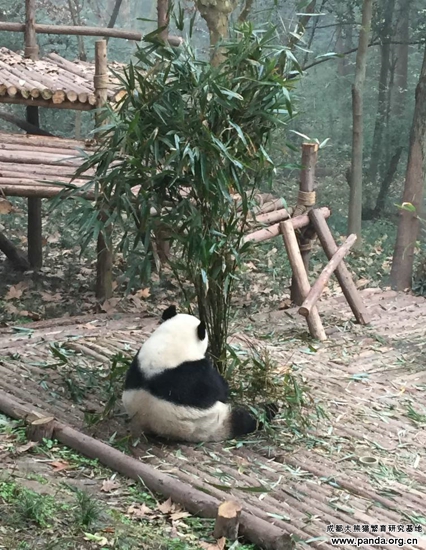 The "handsome boy" Pingping: I just want to enjoy my breakfast quietly. This is my back view. What should you conclude? My new year's resolution? One word! Eat!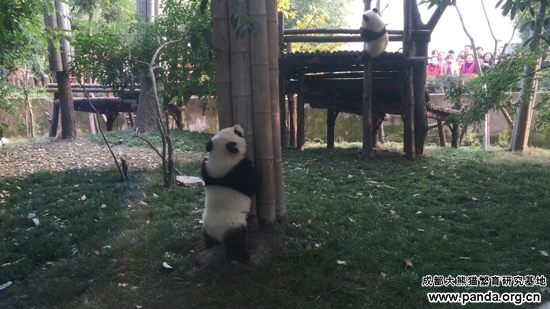 The little girl Dazai: My plans for the future include climbing this big tree, then defeating other pandas, marrying a young and beautiful panda with white fur. Wait. It seems that there are no pandas with white fur, so I have to marry a young and beautiful panda with black and white fur. It is time to reach the peak of my life. And when I think of it, I feel so excited.
The writer: Look at that panda, it has climbed the tree before you!
It is Mengsan!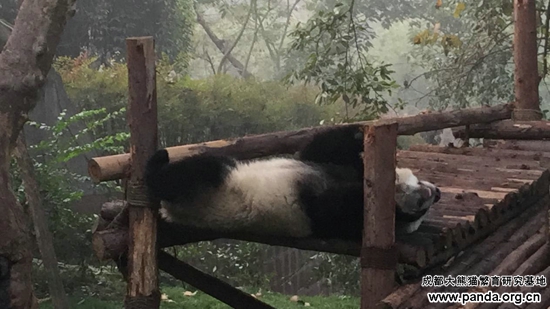 Chengjiu: What did you say? I am doing the splits with pandas' characteristics. Have you ever seen this kind of exercise before? The year 2016 begins, and I must do more exercises and be healthy.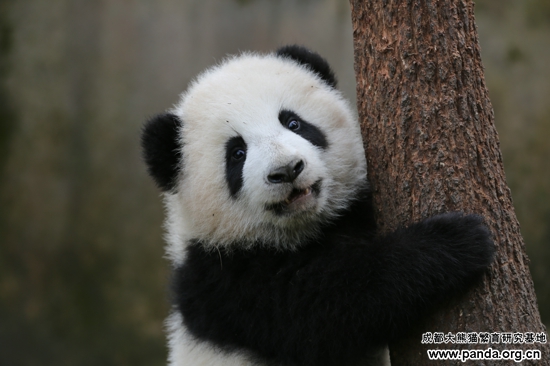 The writer: What do you want to say, kid?
The wet nurse: It says that mummy must remember to give me more milk.
The morning interview was over. Wait! Beichuan hasn't told us her plans.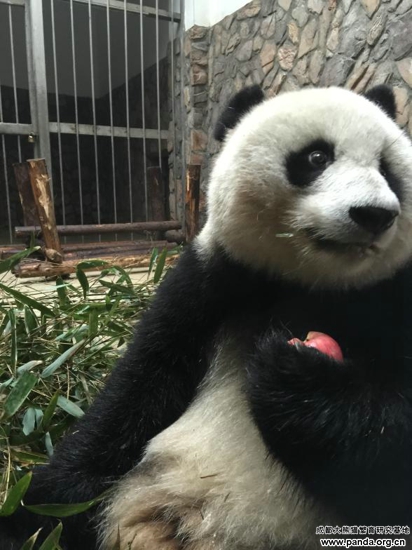 The "beauty" Beichuan: Huh? You returned? Well, my plan is really simple and it is to continue to live comfortably. Thanks for your favors. Moreover, today's apple is so delicious. Hahaha!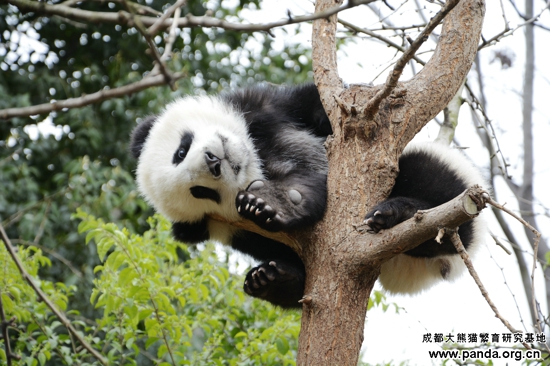 In 2016, as sunshine warms the cold winter in Chengdu, pandas in the Chengdu Research Base of Giant Panda Breeding perform actively. The pandas wish you to have a better life and to be successful, healthy, and happy in this new year!
And we are also delighted to deliver the same wishes to the pandas.
Hello, 2016!