Every day at around 10:30 am, the three-year-old giant pandas living at #2 Panda House receive apples and wowotou on a stick. When their Keeper calls them, they all gather in once place to receive their food.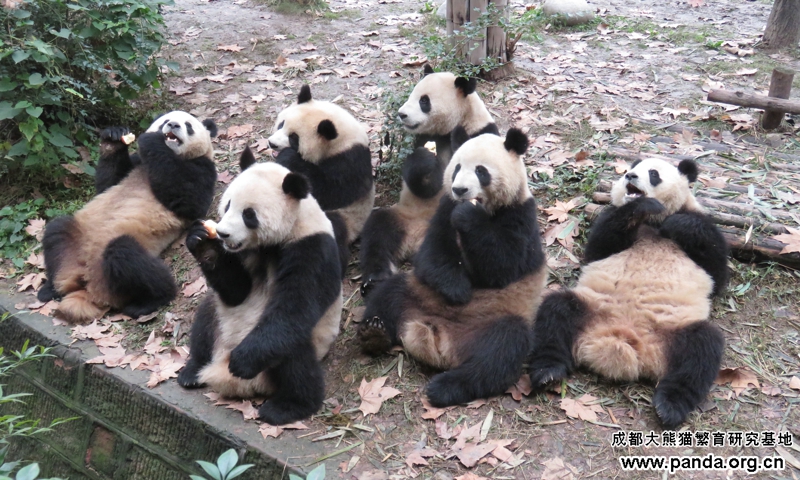 All the pandas have received apples and are displaying excellent table manners.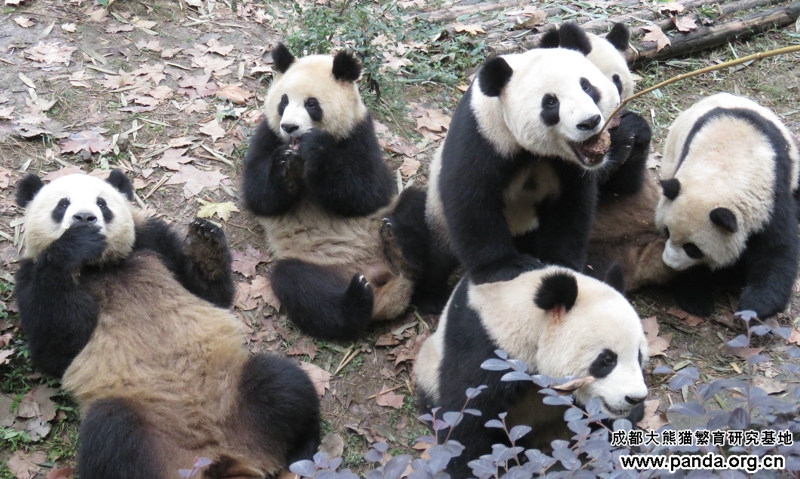 Now they are eating wowotou.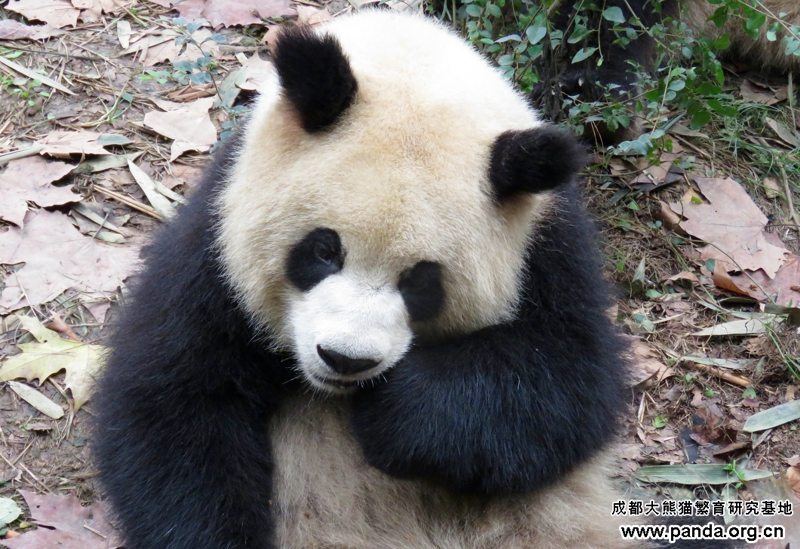 Often when wowotou is being eaten, crumbs fall onto the pandas' tummies.
So after they finish eating, they begin licking their paws and bodies to make sure they have eaten every single crumb.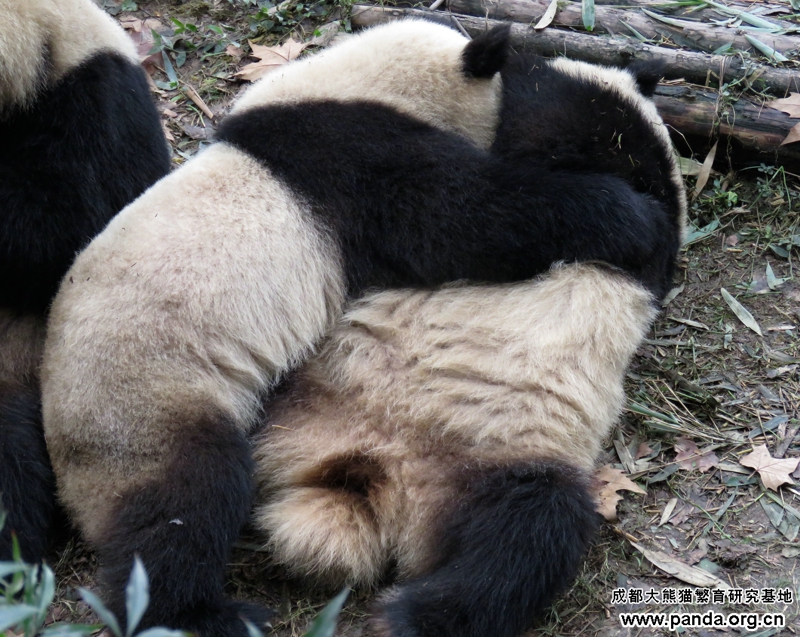 But one panda, Yuan Run, has become a live-in cleaning lady who assists her fellow classmates to clean their bodies. She gets very close to Miao Miao and cleans her up.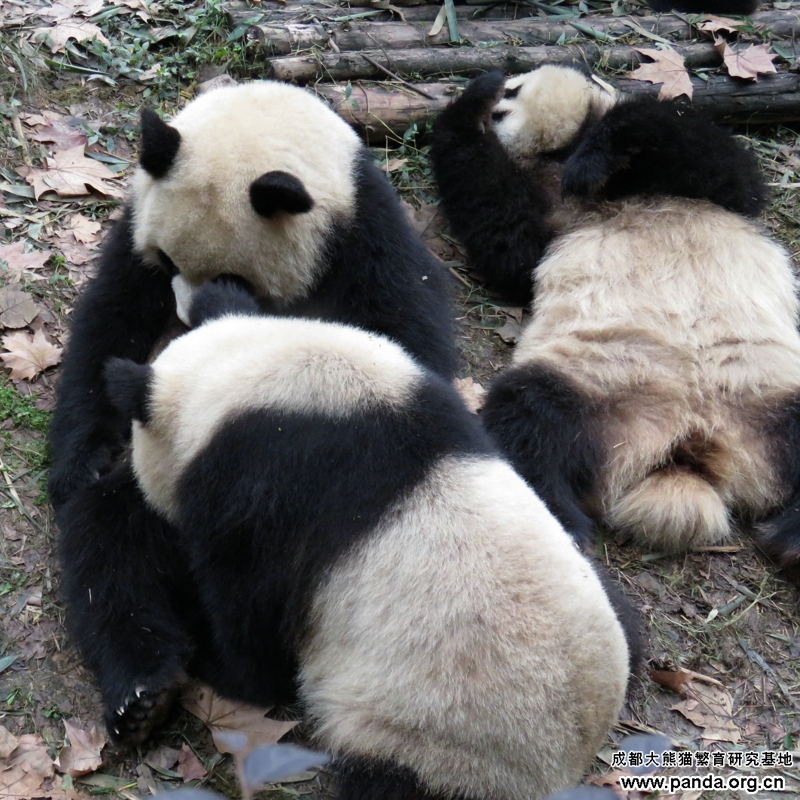 Then she assists Si Yi since he has many crumbs on his large body.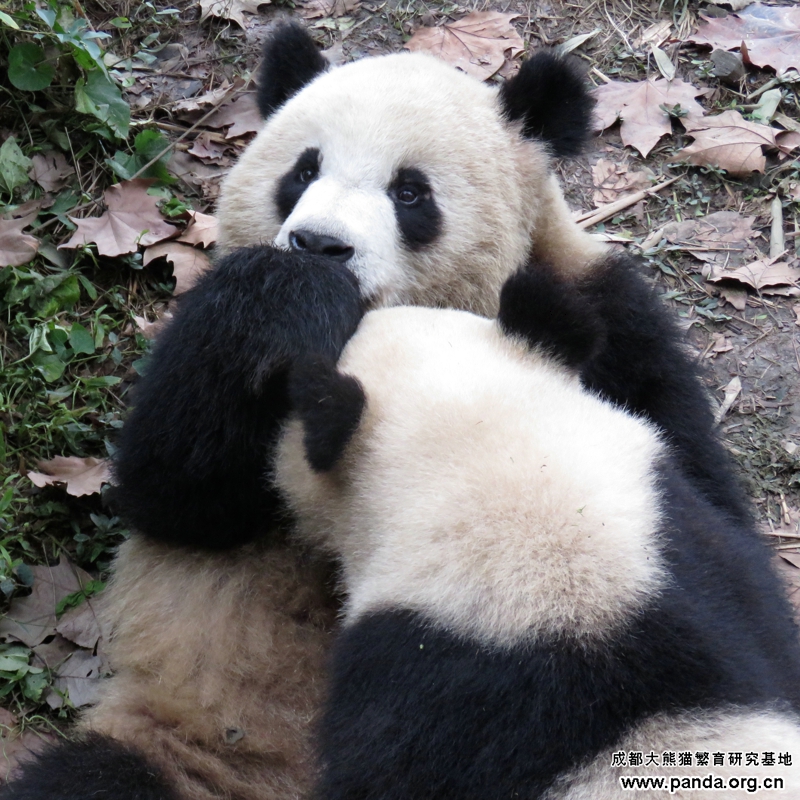 Finally, Ao Liao becomes the subject of Yuan Run's meticulously clean attention.