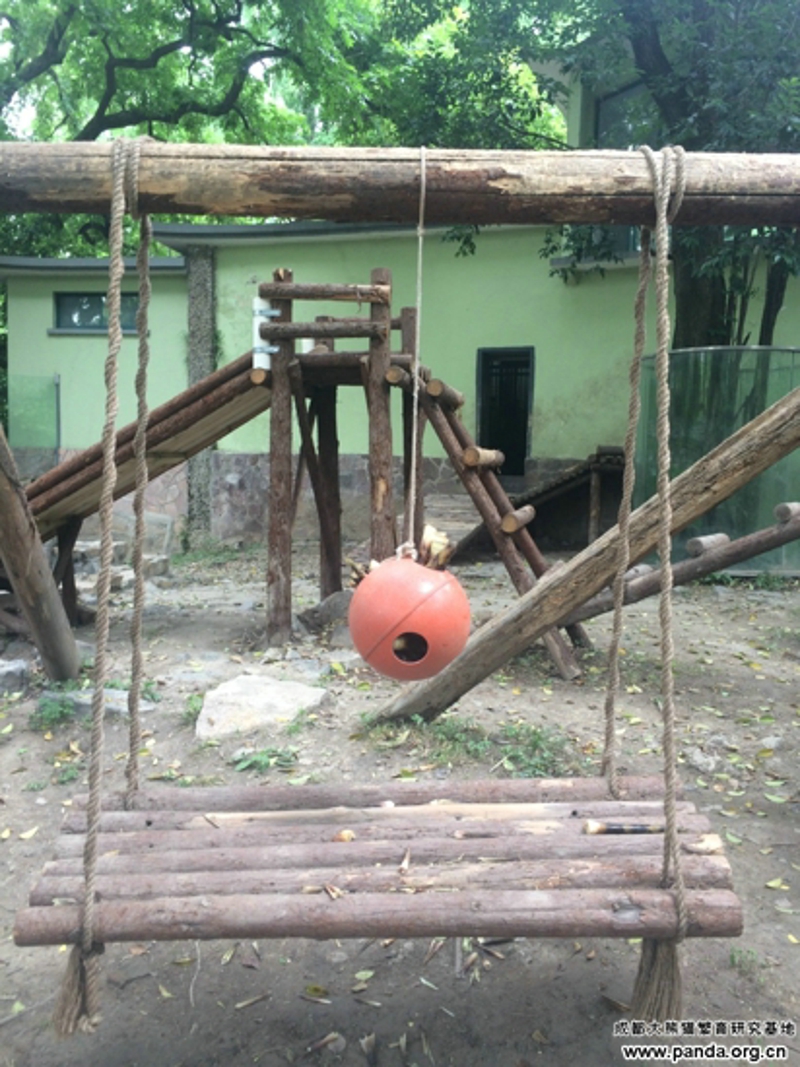 On a sunny day, a red ball containing bamboo shoots was hung from Shuang Xin's and Shuang Xi's swing.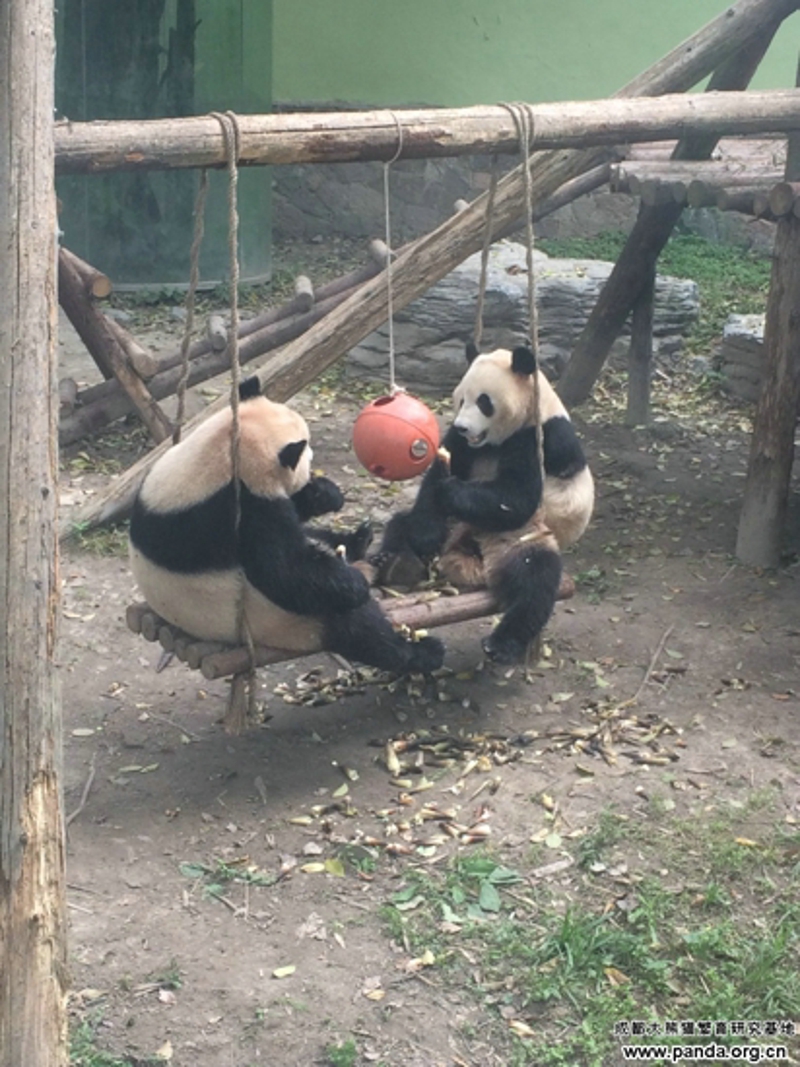 The two sisters were very happy and started eating bamboo shoots one by one on the swing. A few moments later, they had eaten almost all of the bamboo shoots, but still were not full!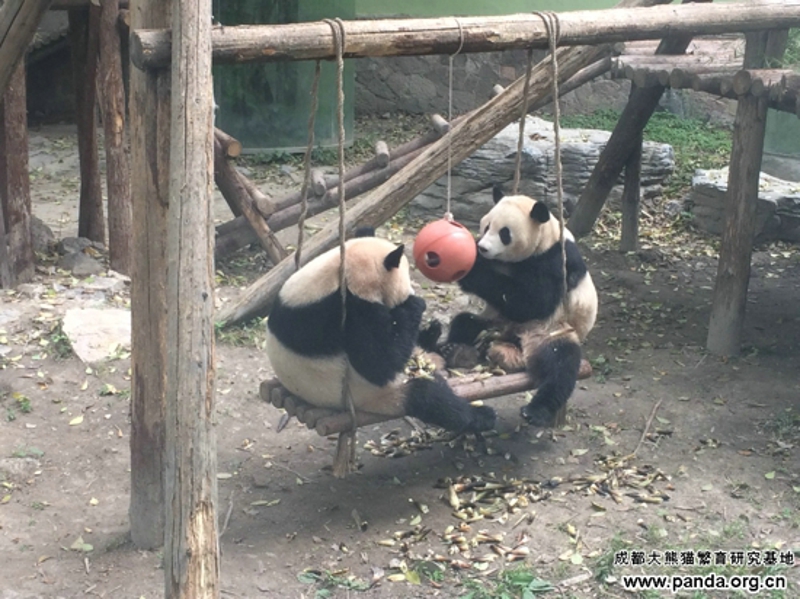 Shuang Xin, the elder sister, said to Shuang Xi: "Sis, you just help yourself. I will check whether there are any more bamboo shoot is in the red ball!" Then, Shuang Xin started searching the red ball by turning it over.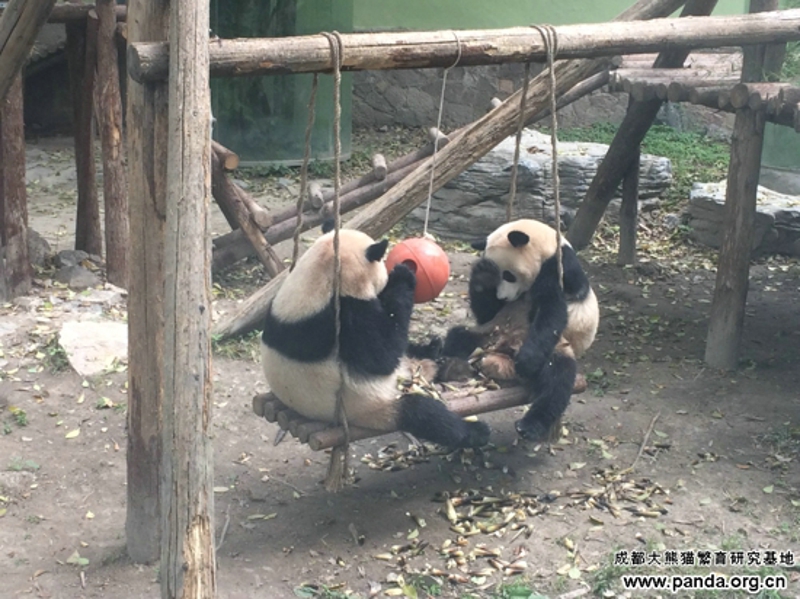 "Alas, none is left there", Shuang Xin said dejectedly.
"That's all right, sis. Let me have a look!" Shuang Xi said. She was carefully looking into the red ball through the holes.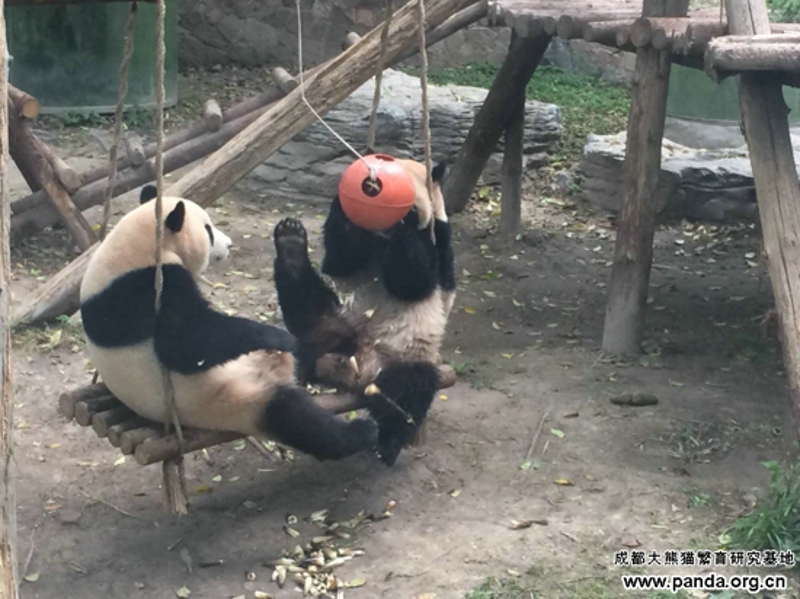 After carefully checking, Shuang Xi shouted with joy: "Sis! There are bamboo shoots in the red ball. I see them!"
Shuang Xin: "Yes! That's great!"

Shuang Xi pulled out bamboo shoots from the red ball and gave one to her sister. Then the two sisters started to happily eat bamboo shoots again.
The breeders here provide a small red ball containing bamboo shoots as enrichment. Shuang Xin and Shuang Xi spend more time to find and extract the bamboo shoots from the red ball by observing, smelling, shaking, biting and other methods. This has increased the two sisters' body movements and improved their quality of life!