Undoubtedly, flavorsome steamed corn bread is a good enticement to attract a group of little "foodies".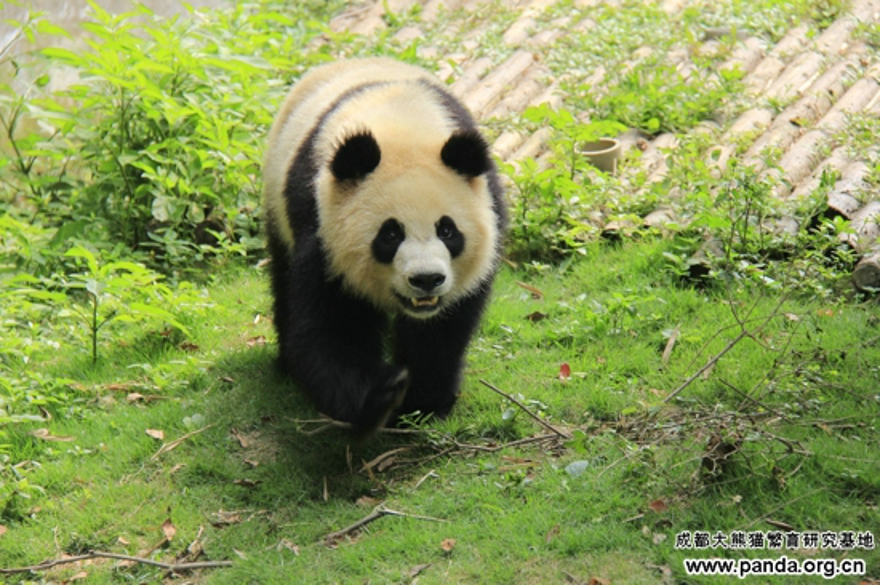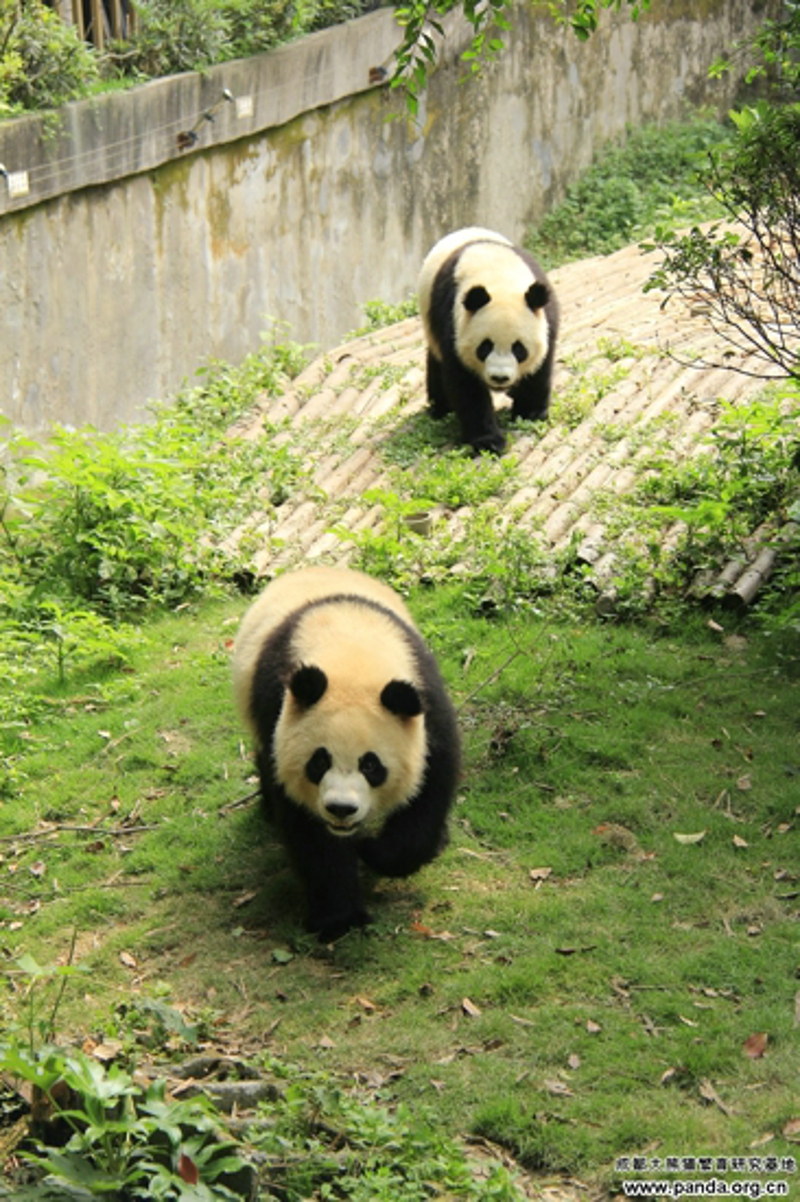 The breeder ties a piece of steamed corn bread to one end of a bamboo pole and stretches the bamboo pole into the yard. The wonderful aroma attracts the pandas and they respond by getting closer and standing up to reach the corn bread.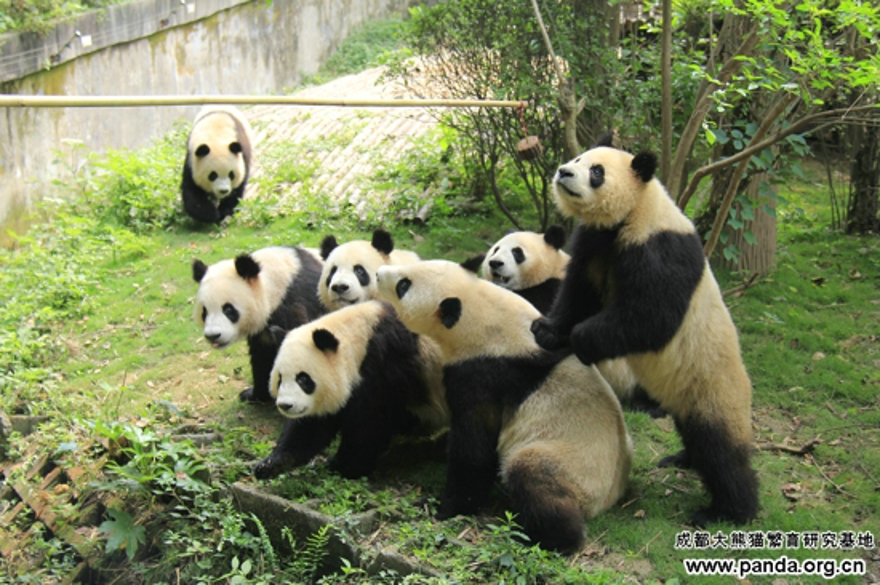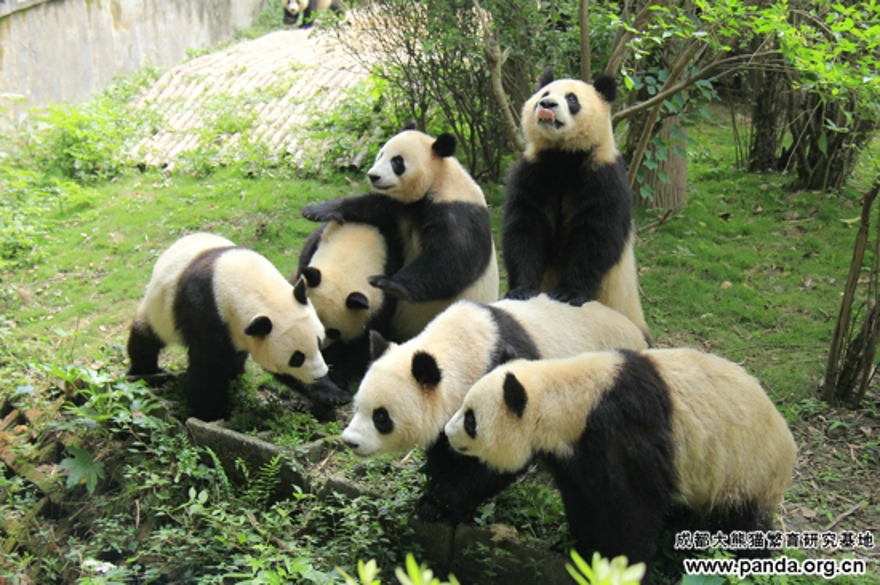 We do this to give the pandas exercise and to build up their bodies, especially the strengh in their hind legs. For fragrant foods, these lovely and hungry pandas will perform the exercises.