Time passes by slowly, and the blazing summer sun shines more fiercely. The 2014 panda cubs reduce the time they spend outdoors. Without any mechanism to discharge sweat from their bodies, the panda cubs are taken to their indoor exhibition room when it's over 23℃. The breeder will also open air-conditioners to enable panda cubs to go through the summer comfortably and healthily.
Due to a smaller space, no trees and less furniture indoors, their activities are somewhat limited. Of course, our active pandas will not live through the summer like that. They look for something interesting to do all the time, and even sleep in different ways.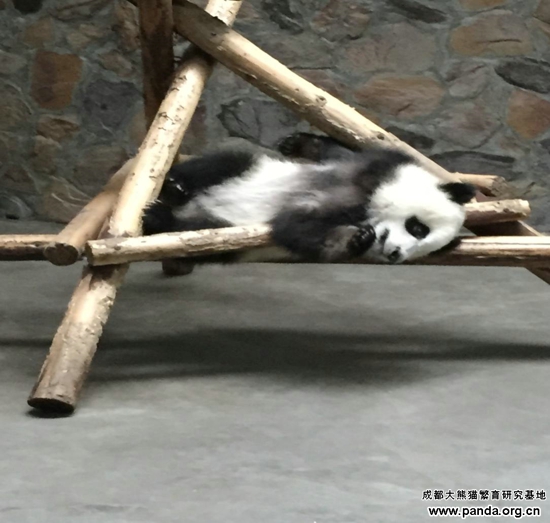 The simpler it is, the more technique it requires. Look, my posture is cool, right?

In order to prove that they are devoted to each other, these pandas will huddle together while sleeping. It's so hot, but they can't be prevented from doing this. It's their way.

Can you guess whether I am sleeping or eating bamboo, or eating bamboo before sleeping?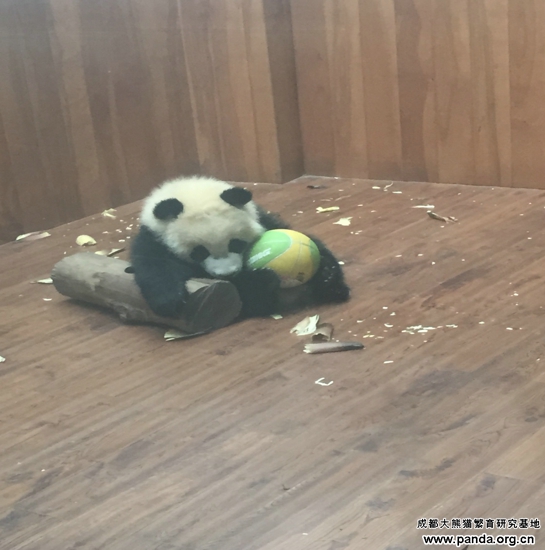 When we wake up and have nothing to do, the breeder will give us our favorite toys to enable us to enjoy our leisure time.