A shining debut was popular throughout Macao
On May 28, giant pandas "Kai Kai" and "Xin Xin", presented by the central government to Macao, moved into their new home at Macao Seac Pai Van Park Giant Panda Pavilion, and officially met with Macao residents.
The connection between Macao SAR and giant pandas has a long history. For the purpose of expressing Macao SARG's high attention to central government's policies and gratitudes, Civic and Municipal Affairs Bureau (IACM) of Macao SAR together with Chengdu Research Base of Giant Panda Breeding, Macao SARG Giant Panda Foundation and Macao Branch of Bank of China held the "Giant Panda Funfest and 'Kai Kai' &'Xin Xin' Debut Ceremony" in Coloane Seac Pai Van Park at 9 o'clock on the morning of the 30th.
As soon as "Kai Kai" and "Xin Xin" walked into view, they captured the attention of all guests at the site. In particular, their natural graceful and peaceful temperament appealed to everyone. A number of Macao residents said that "national treasure" giant pandas not only represent central government's deep friendship with Macao residents but serve as a bridge of communication between Macao and Chengdu, so they will surely take good care of the pandas.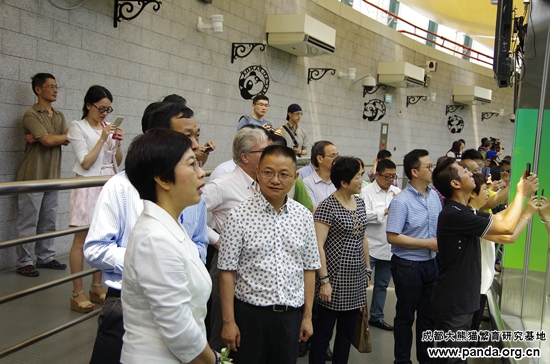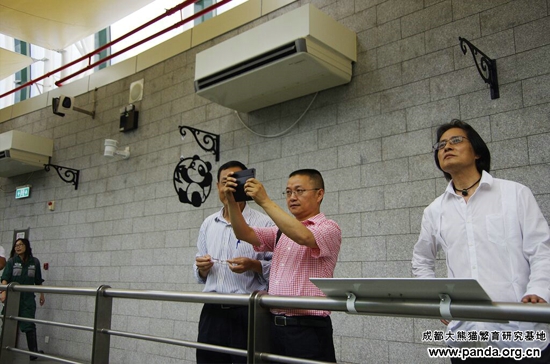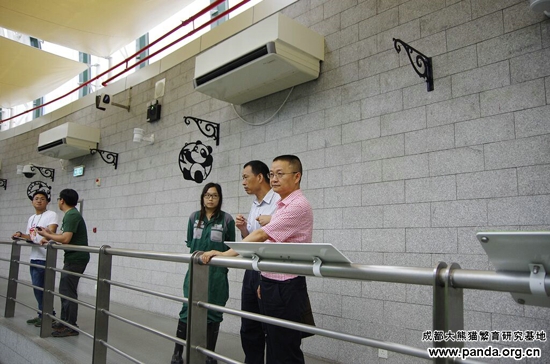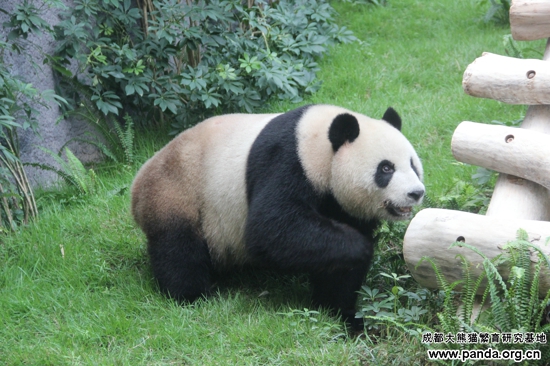 Giant panda "Xin Xin"
Giant panda carnival & funfest at Seac Pai Van
"Giant Panda Funfest" was like a carnival, attracting more than 800 Macao residents to the site. Performance programs, booth games, parent-child workshops, and thematic booths were arranged to introduce visitors to the living habits of giant pandas. Information on environmental protection was also available It was a bustling scene..
At the same time, BOC public welfare charity donation and "Friends of IACM" Member Card Registration Ceremony were also held. In addition, Macao Branch of Bank of China donated part of the income from BOC panda cards of the previous year to Giant Panda Foundation to support the breeding of giant pandas.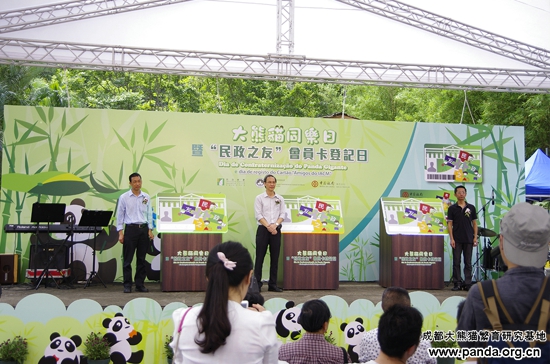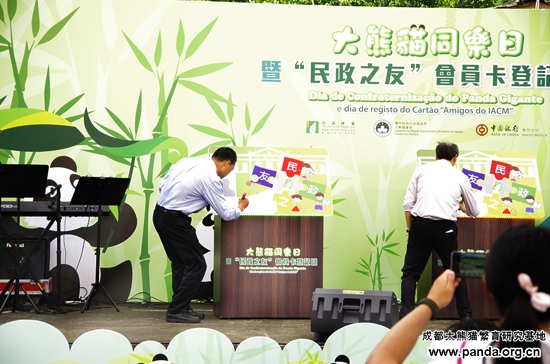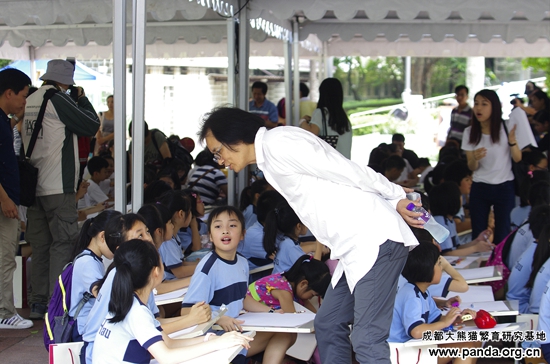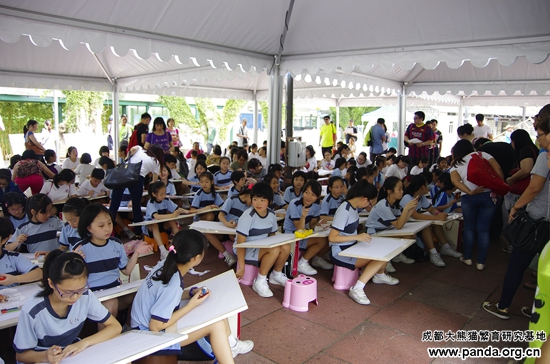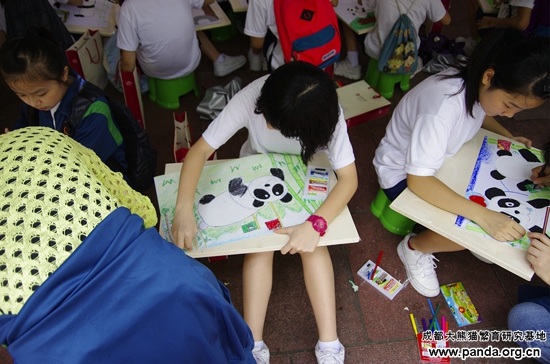 Giant panda art exhibition: collision between science and art
In conjunction with the presentation of "Kai Kai" and "Xin Xin" to Macao, an art exhibition was held. Entitled Magical Space of Black and White: Panda & Art, it opened at the Macao Taipa House Museum. A large number of Macao residents came to see the panda art, and attended the funny scientific knowledge explanations on giant panda, mainly the "panda knowledge lecture", held in the exhibition hall by Chengdu Giant Panda Public Education Seminar, to gain various-aspect knowledge including artistic and realistic perception on giant pandas, the beautiful animal of 8 million years of evolution.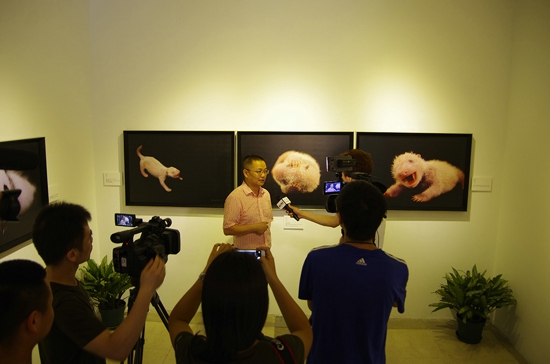 "Mai Meng", "Ru Hua", "Kai Kai" and "Xin Xin" got popular on internet
From May 30 to June 1, official Tencent, micro-blog of the Chengdu Research Base of Giant Panda Breeding, introduced a number of topics. These included "Kai Kai and Xin Xin's debut in Macao", "Kai Kai and Xin Xin send best wishes", "giant panda art exhibition" , "panda cubs and hot mom hugs". Image-text tracking reports were shown of giant pandas "Kai Kai" and "Xin Xin" finishing quarantine, and moving to Seac Pai Van. The joint art exhibition Magical Space of Black and White: Panda & Art was also featured.