Do you like summer when you can enjoy the sunshine, a cool swimming pool and sweet ice cream?
It's too hot for us pandas, but I still like summer very much.
Why? Because there are many super-duper delicious bamboo shoots at this time! Do not be jealous steamed bread. I love still love you.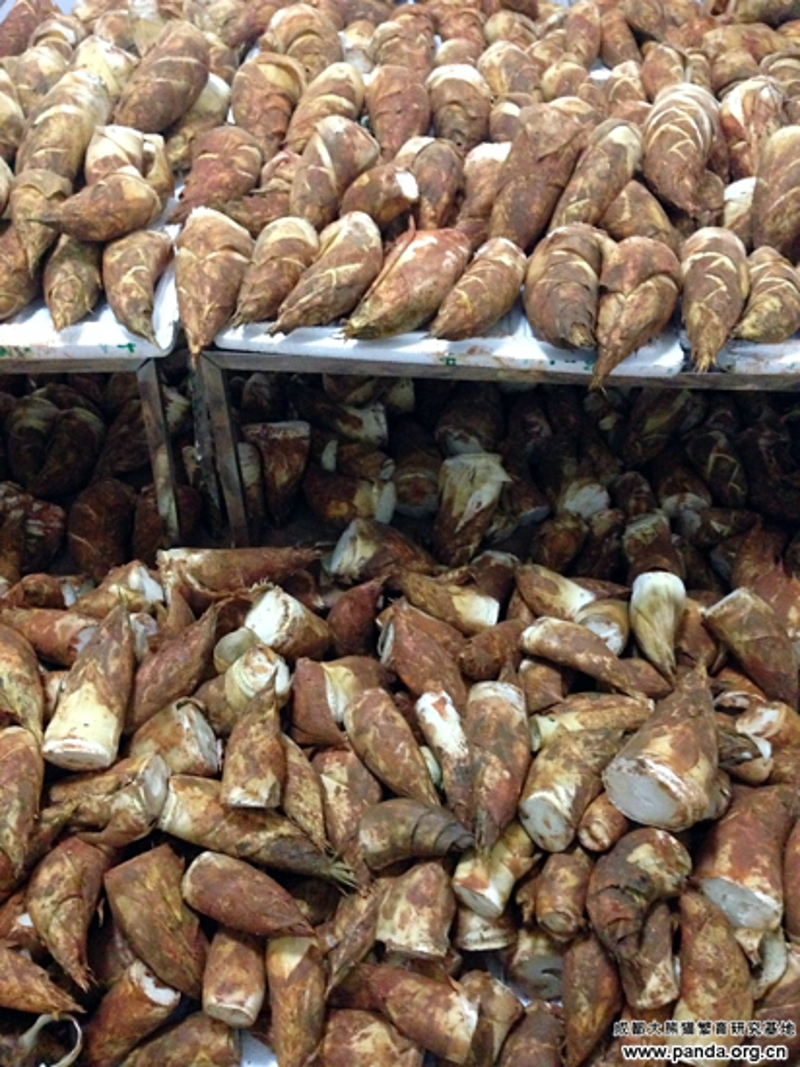 Summer has arrived very early in Shenzhen this year. The breeders are rapidly preparing delicious bamboo shoots for us in advance.
The bamboo shoots may look a bit dirty, perhaps diminishing one's appetite. But later, the bamboo shoots will take on an altogether new look.
Now, it is the time to see a miracle!

Everyday, the breeders wash the bamboos shoots first. See, they look great in a moment.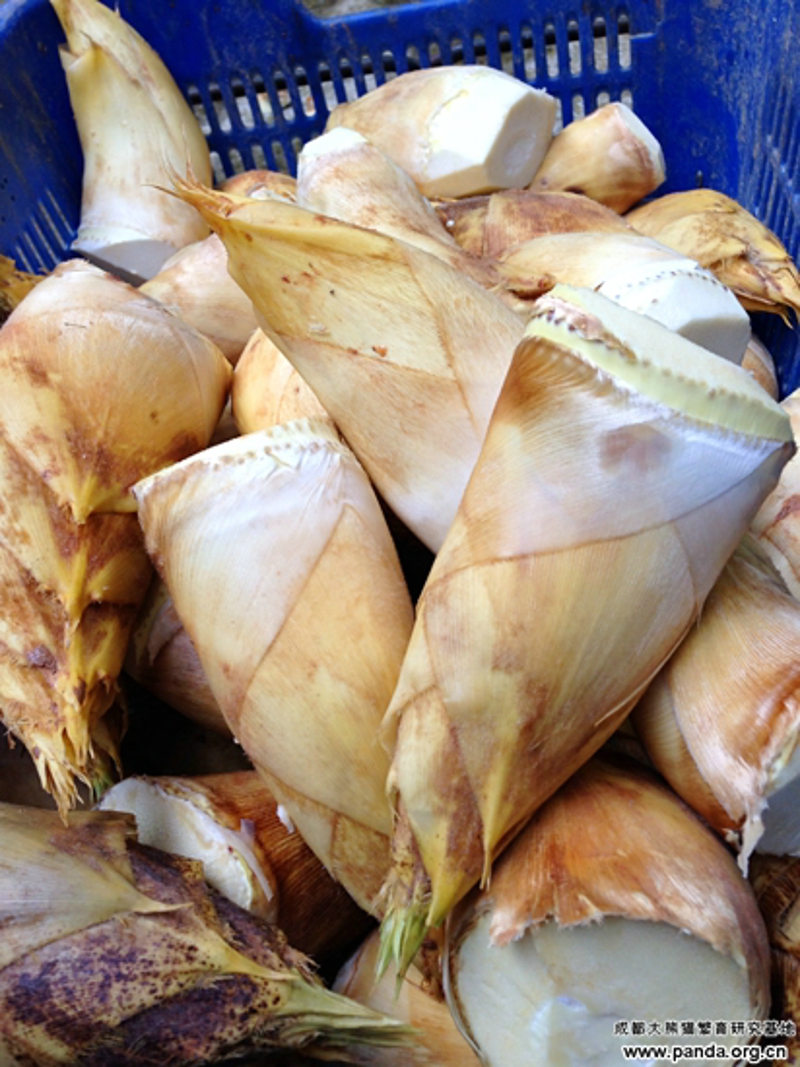 Then, the breeders will shave off the bruised part of bamboo shoot.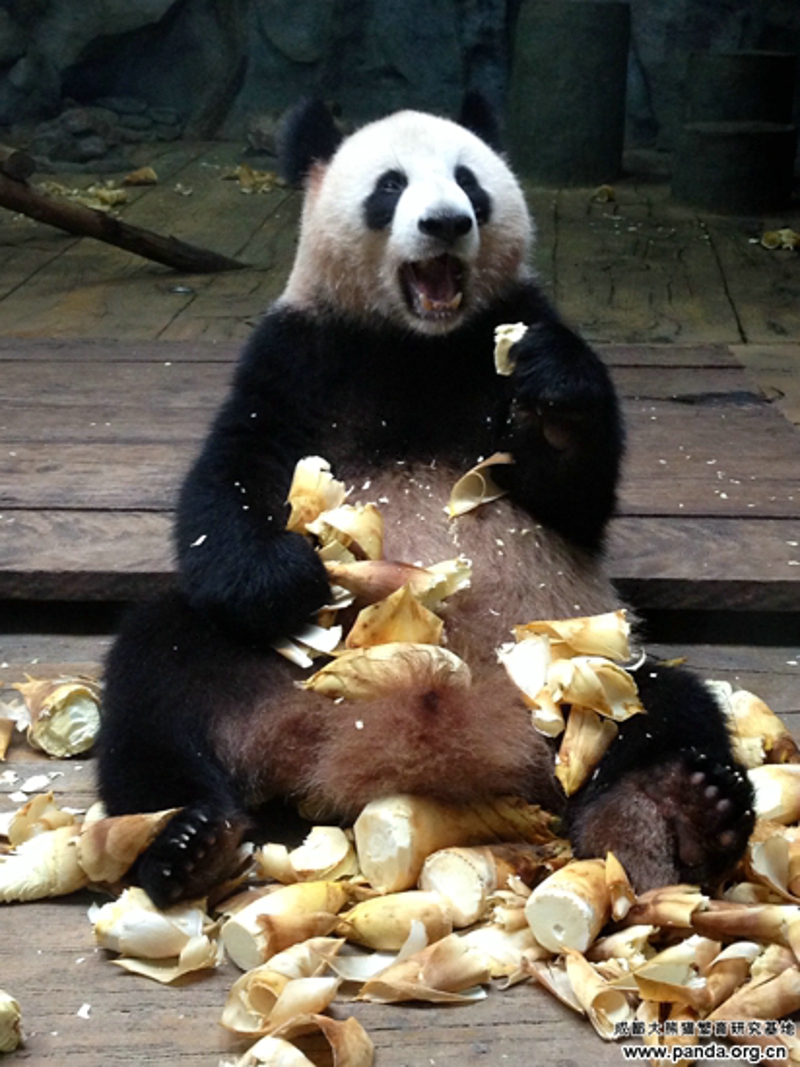 Good-tasting bamboo shoots, come into my paws
Do not be surprised! There is just enough for us to eat for two days.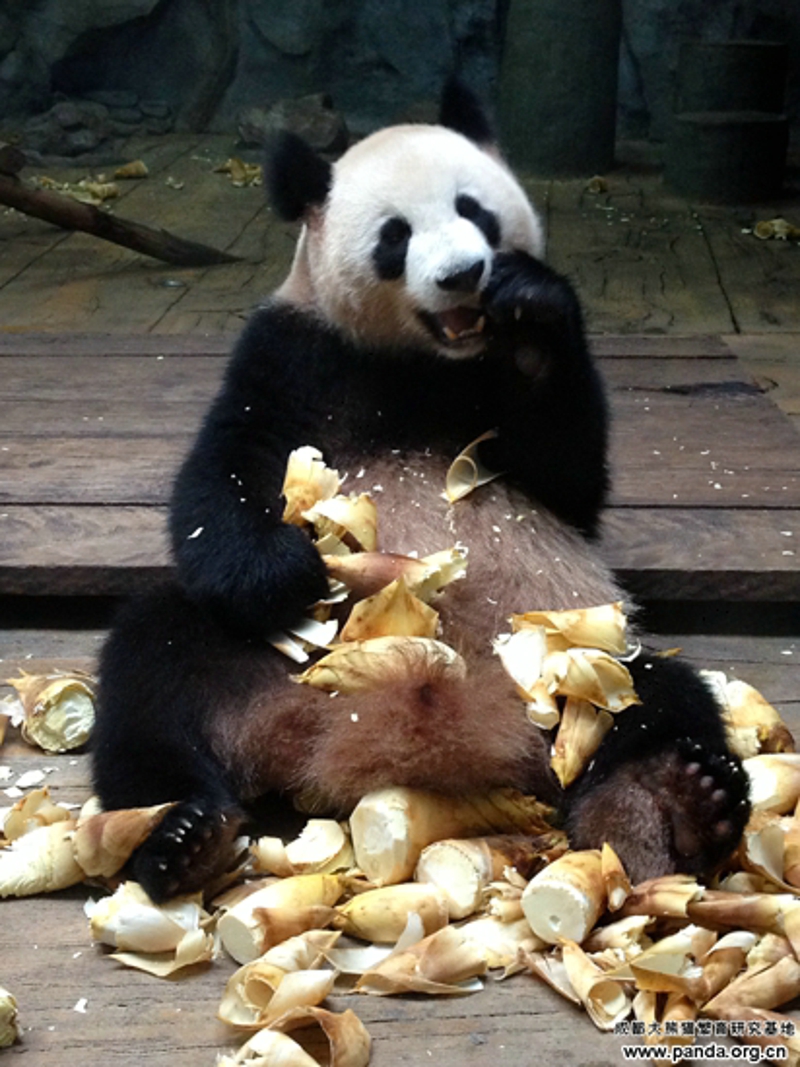 Hahaha, here comes this last and most important link.
Deng deng deng deng!
Eat all of the bamboo shoots!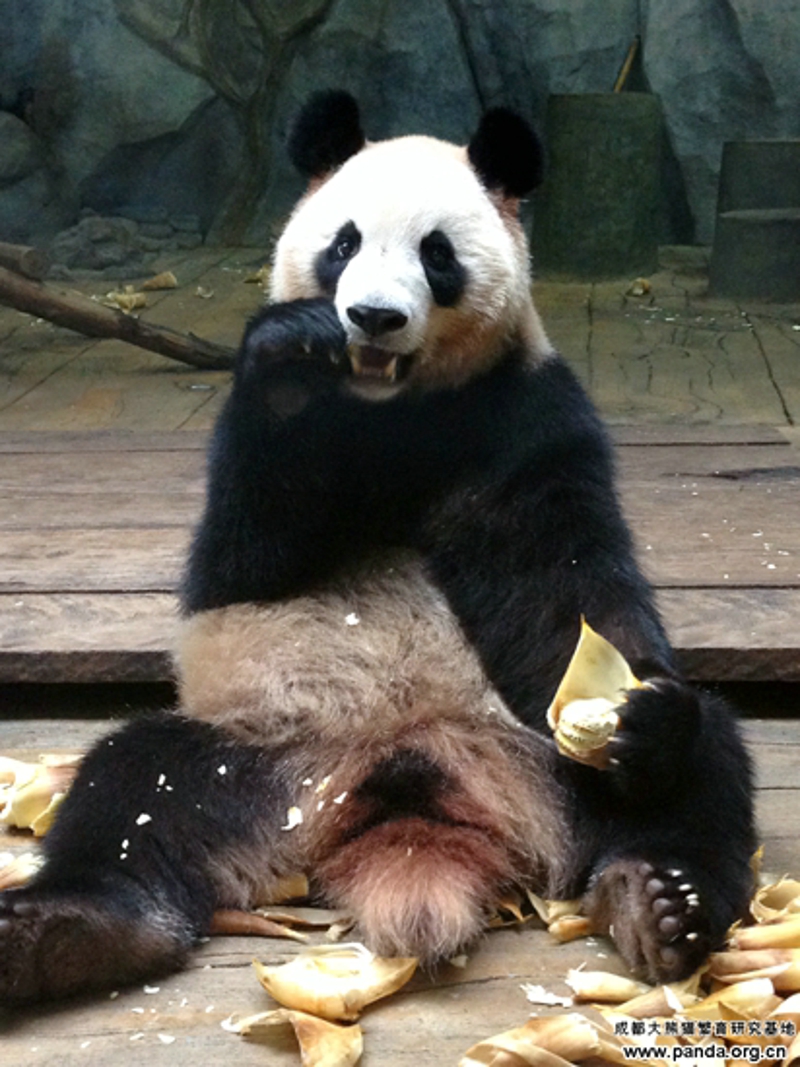 Breeder says, "you two, come and take a picture with your bamboo shoots! Okay, smile… Good!