Mummy, mummy, please wake up and play with me!

Oh dear, Mummy is tired and wants to have a break. I guess since I'm growing up, I must play with my classmates. Look, they are waiting for me.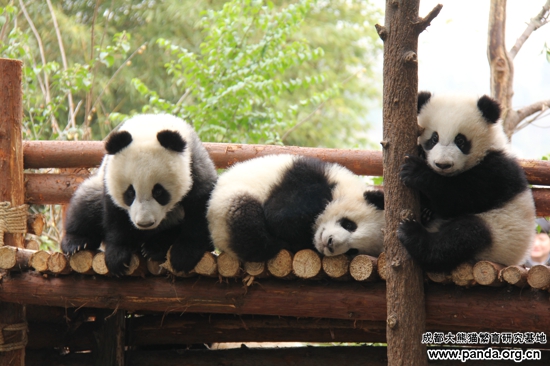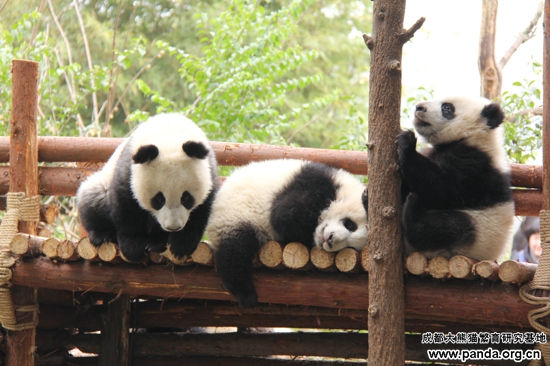 Look, the cubs born in 2014 are being very shy. Mum said we're growing up and should learn to play with others and we will be happier when we stay together with pandas the same age.

An overprotected cub cannot grow up, so I shall learn to fly in the sky on my own. However, let me take a nap under this shelter for a little while. It's cool and comfortable!