Spring flowers, summer rain, autumn leaves, and winter snow are what the four seasons bring to us. At the same time, our childhood is stolen away quickly. Little friends who lived happily together now live in different lands. Dear friends, where are you now? Do you miss me as much as I miss you?
"As a lonely stranger in a strange land, I am cast". Some of us still live in our hometown, while others have become panda mothers or fathers. I wish all my childhood friends that we shall all have peace and good health.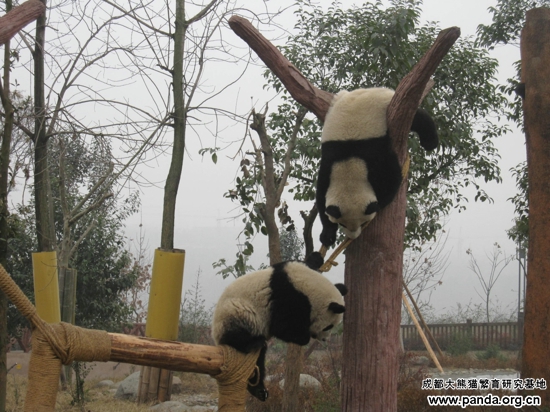 Da Mao: Yuan Zi, do remember the days when we competed who could climb higher? At that time, you often performed an overhead kick for me, but I never could learn that move. Later, when I finally mastered it, we separated. Now, you are also in a strange land. Do miss your family? Luckily, our childhood friend still accompanies you. Remember to give my regards to Huan Huan and ask her to think about me! Oh, this request embarrasses me, hee hee.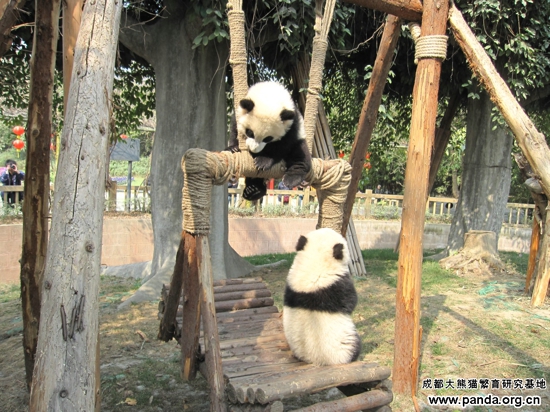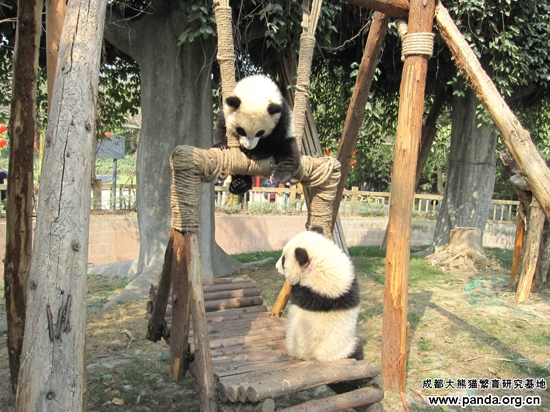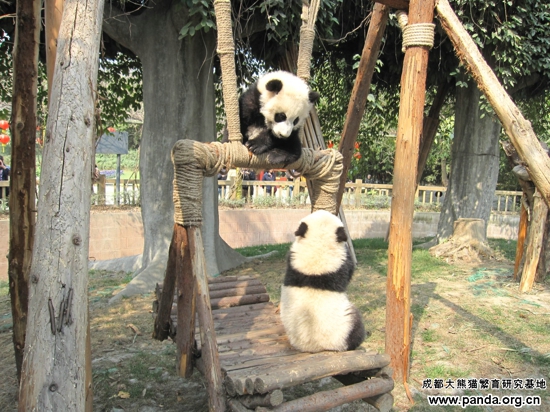 Shu Xiang: Do you remember the days when we discussed how to play on a swing? At that time, I wanted to climb on the swing to push it for you, but you laughed at me.
I have heard that a sorrow befell you in June. We are all sorry for you, but birth, senility, illness and death are what we cannot control and change. I hope you stay strong and have a healthy life in the strange land alone. I hope you to make a contribution to expanding our panda family in the near future.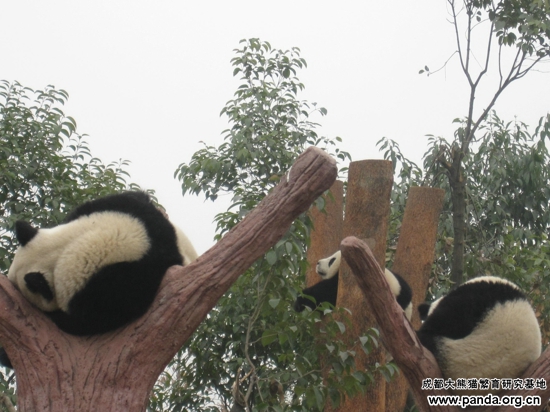 Da Mao: Shu Yun and Ying Ying, do you remember that we fiercely fought against each other for occupying others' territories? At that time, it was very scary, but we were also very pleased. For us, life was so happy and fulfilling everyday.
How are you now, my friends? Ying Ying, do you still behave in a spoiled manner like you did in your childhood? Now you are a man! I heard that you performed a head butt once. Although it's threatening but not dangerous, you shall not do such things and make your grandparents and parents worry about you. Shu Yun, I remember you were the most handsome guy among the pandas born in 2008. For this, I was jealous of you. Do you still look handsome like before? Cherish yourself and be handsome all the time, otherwise I may take over your position some day, hee hee.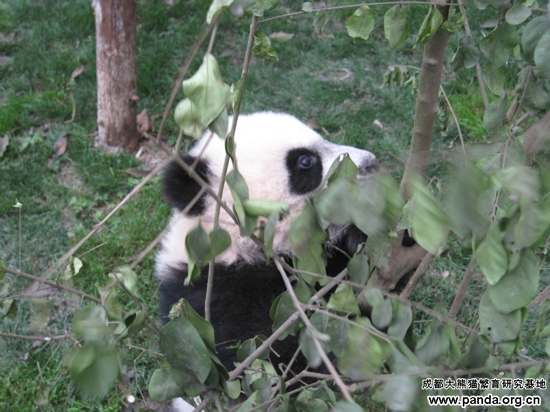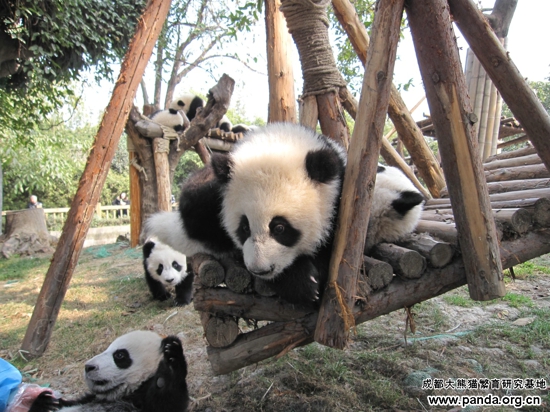 Da Mao: Bei Bei, do you remember that you often ignored me because I usually laughed at your small black mouth? You have become a charming and slender girl now. Take care of yourself in a strange land and do not go on a diet to stay slim. Actually, a little chubby female panda is more beautiful!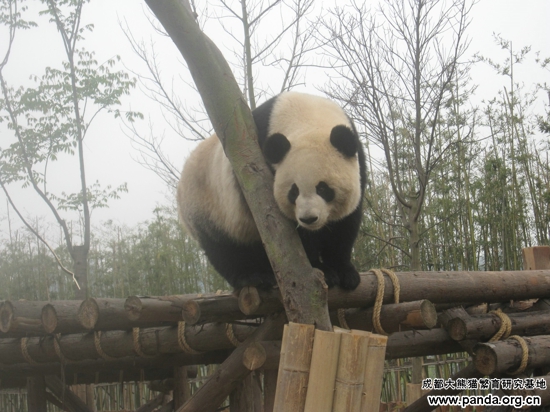 Da Mao: My dear mother, you are my beloved mother forever and I love you, though you were too young to raise me well and thus make me grow up by drinking the milk of surrogate mothers at that time. I heard that I have many brothers and sisters now. Recently, Mao Zhu and Mao Sun collecting names on the Internet became very popular. However, I am more well-known currently, hee hee. Mao Mao mom, please be sure to stay fit, healthy and safe, and do not work too hard to raise my younger brothers and sisters!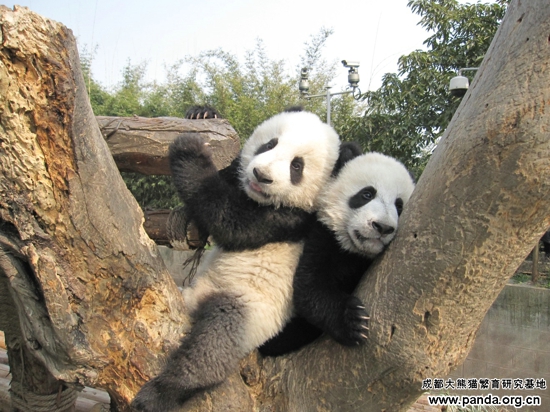 Da Mao: Ni Ni, I miss you most. And I very cherish the memory of our happy childhood together. I heard that you are a beauty now. Promise me that you will be beautiful all the time!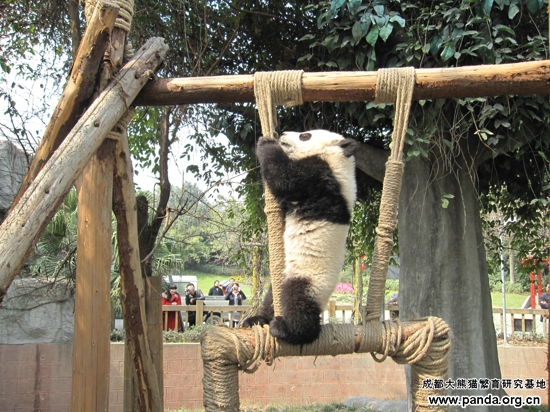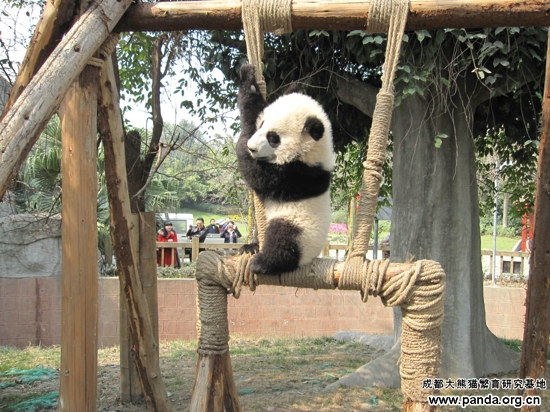 Da Mao: Looking at these pictures of my childhood, I miss my hometown more. The trees, grass and small swing of the past, are you still there! Small swing, thanks for so much fun you brought into my childhood!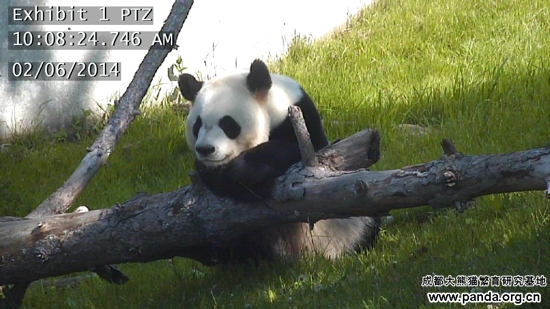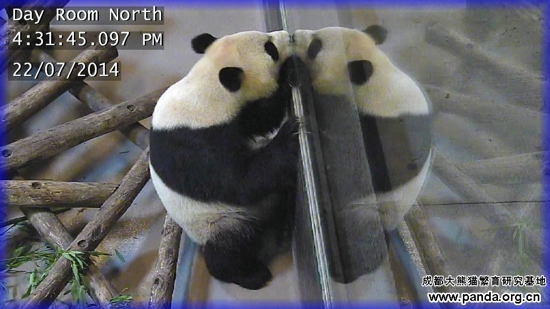 Da Mao: I am doing well in Toronto. Thus dear friends you do not need to worry about me. The breeders here treat me very well. I just miss home a little, feel a little lonely, for I am usually accompanied only by my shadow.
Da Mao: Although I miss my home very much, I will look after myself well, eat bamboo obediently every day, and take lots of exercise. My dear friends and mother, please keep yourselves safe and healthy! And have a happy life
To be continued…