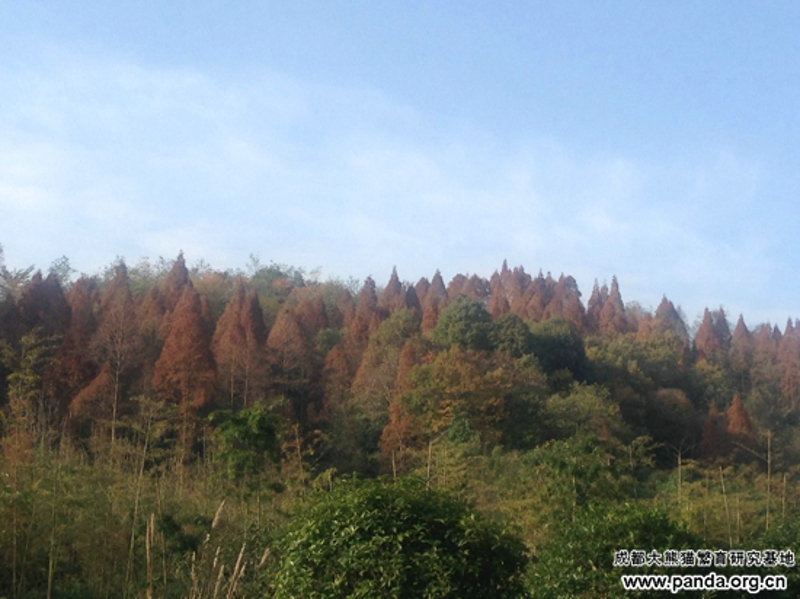 Winter is already here, but signs of autumn can still be seen in the Dujiangyan Panda Valley. The picturesque landscape here is bound to amaze you.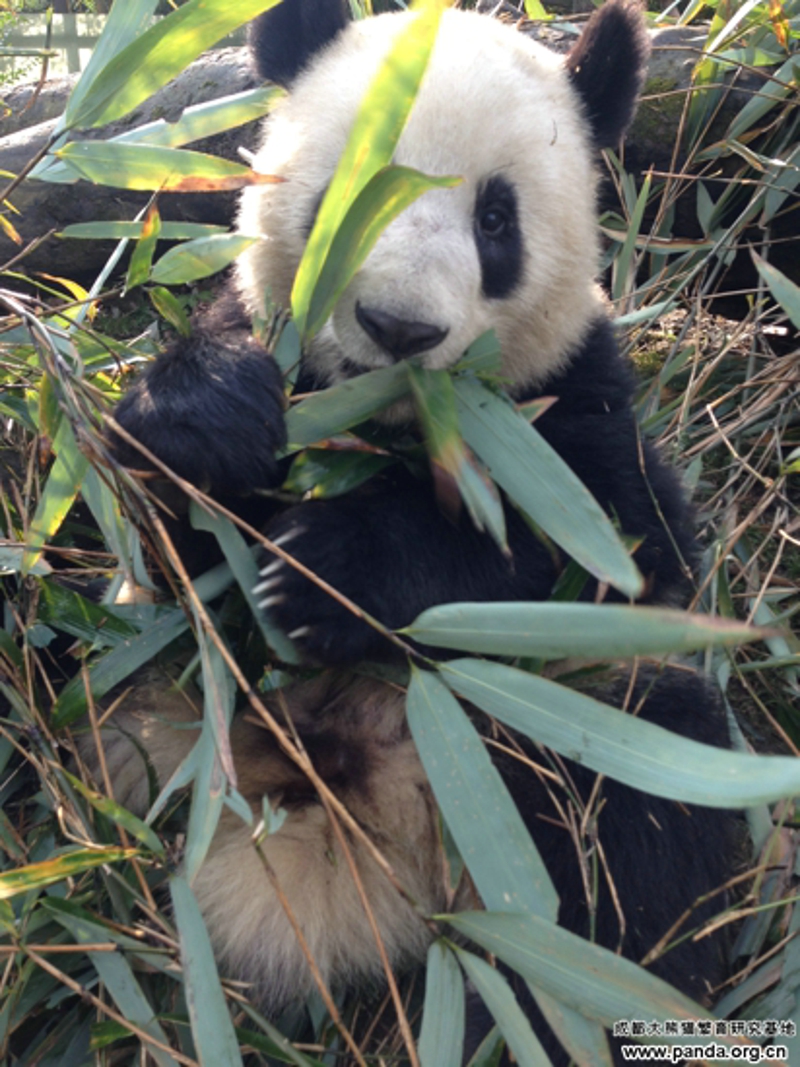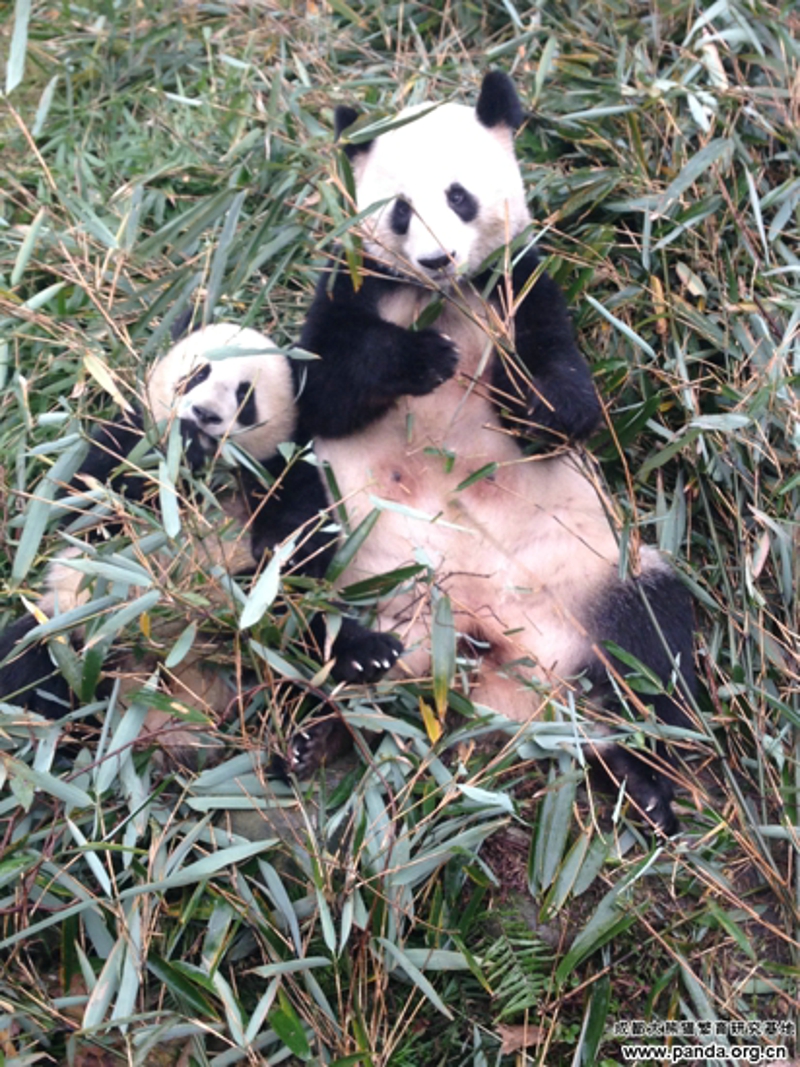 This is the season for eating bamboo. The cute pandas are covered by mounds of bamboo.

Best friends Zhi Zhi and Qi Qi lean against each other as they consume delicious steamed corn bread.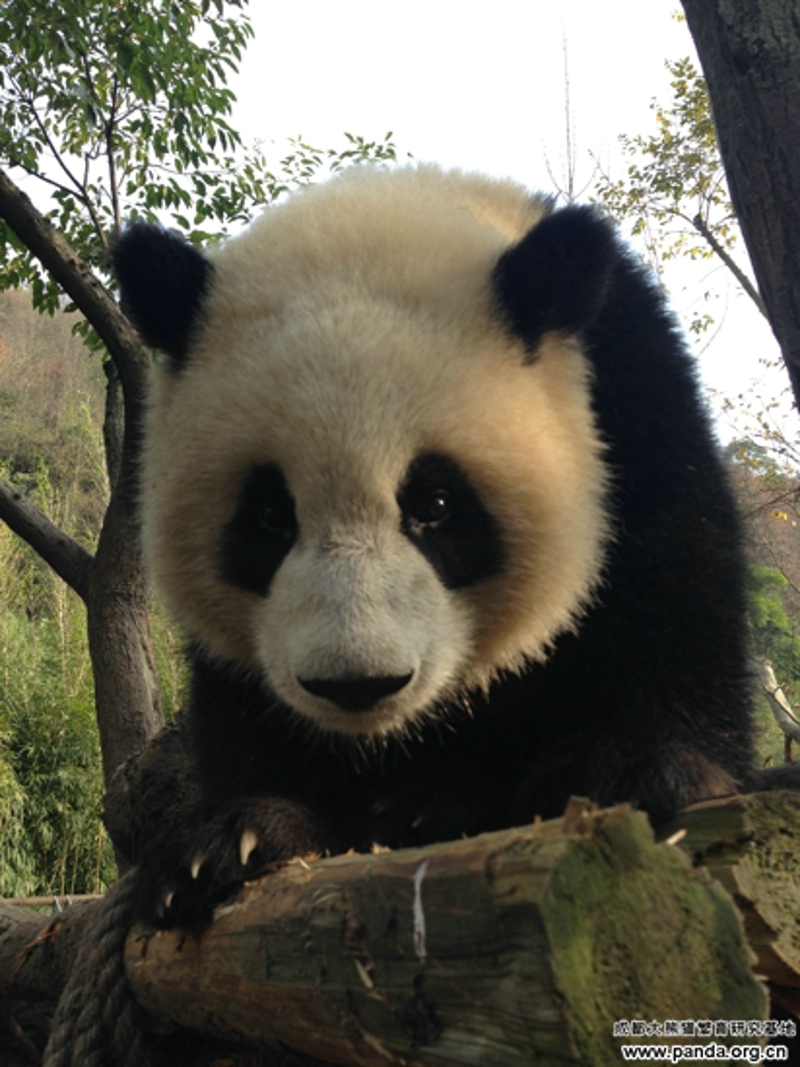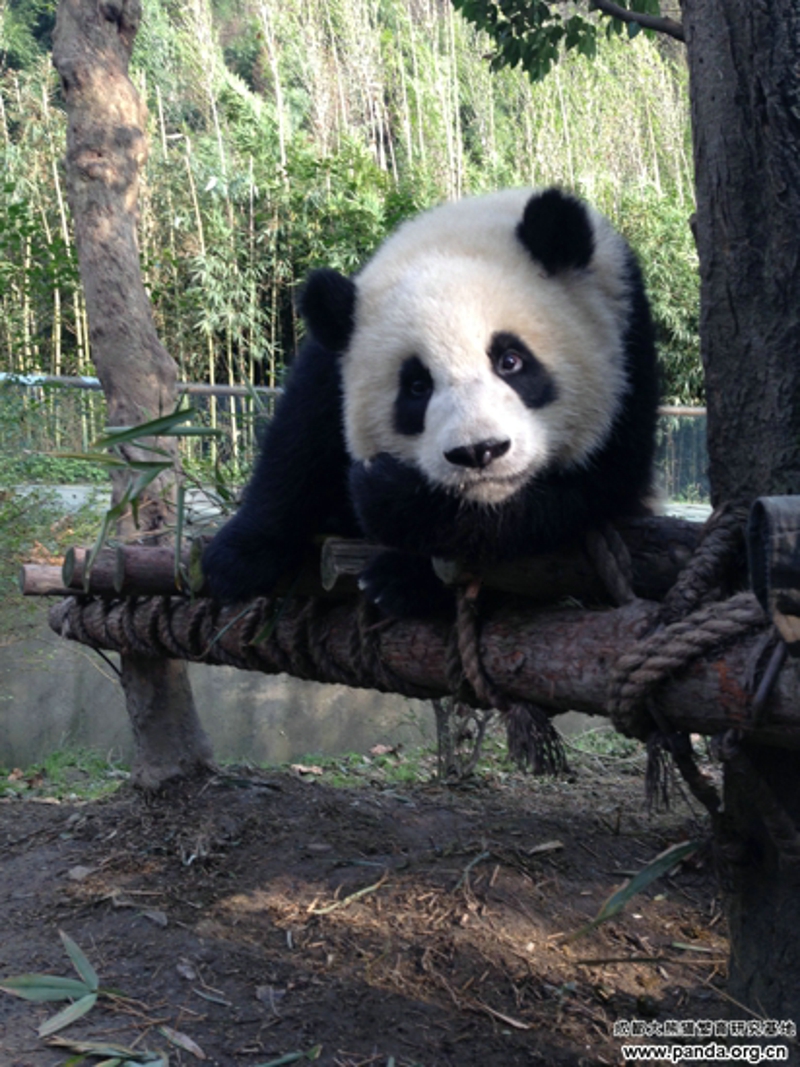 Beautiful and smart Qian Qian likes staying in the tree or on the shelf.
As the weather gets increasingly cold, pandas are looking forward to the first snow. Then they can tumble and play in the snow, and life would appear to be much more wonderful.