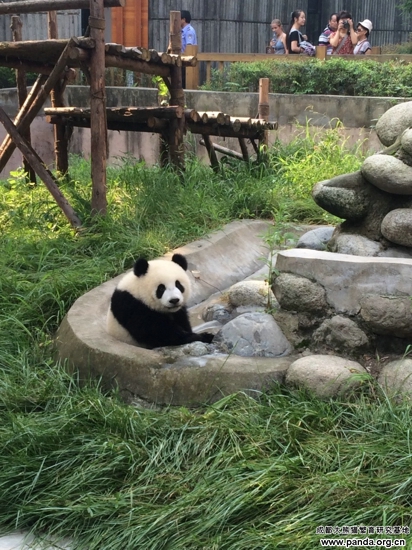 Hello everyone! I am lovely, cute and popular "Meng Meng" from Class 2013! I am my parents' first-born kid with a chubby face. So, naturally I am quite precious in their eyes.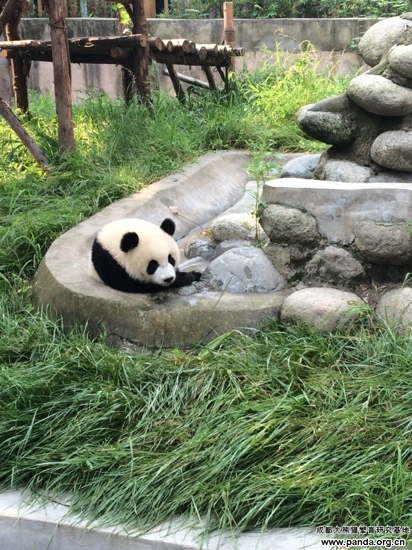 However, being the first-born kid is not easy. I have to stay with a few of my classmates every day, and I feel really tired! It is not easy to find a good tree branch for they always challenge me when I find one. Each time, I have to use "force" to end that. When I'm drinking milk, they want to drink milk; when I'm eating bamboo, they want to eat my bamboo. I get sick thinking of them!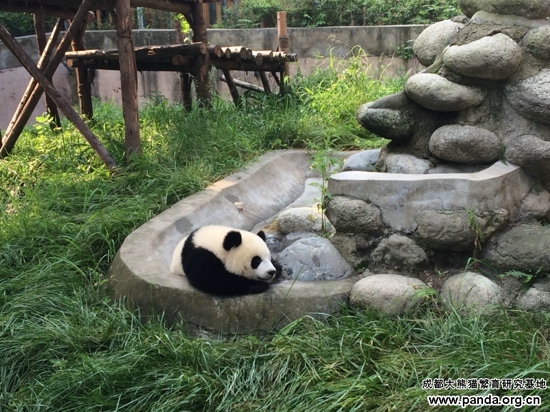 Forget it. It makes me feel tired to think too much. A panda shall live with ease, or her dark circles will become larger! Okay, I will take a rest.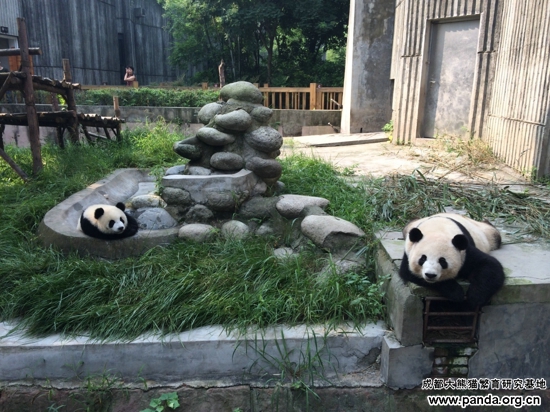 Look, my mother is also sleeping with her face down. She is my mother who does everything calmly and leisurely. I have to learn this!
After a good sleep, I will stretch my arms and legs so that I can deal with my younger brothers and sisters later. Look, I, the Princess am inspecting the mountain!
As the saying goes, "climb higher and see farther". I have to climb to the highest platform to see what's going on. Ah, mom! You have attacked me from behind unexpectedly, and I cannot climb any more…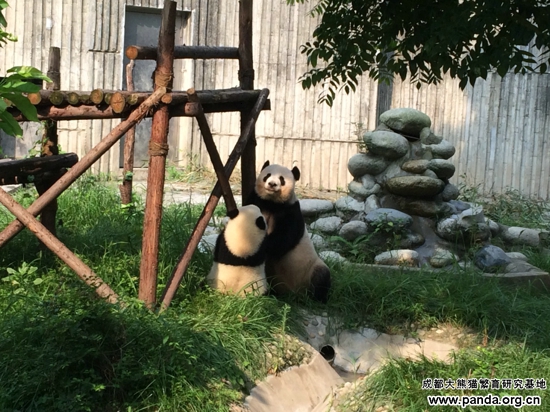 You have pulled me down, mother! Do not look at me with a grin. How could an adult bully a little kid? How can I tolerate this? Meng Meng will become angry!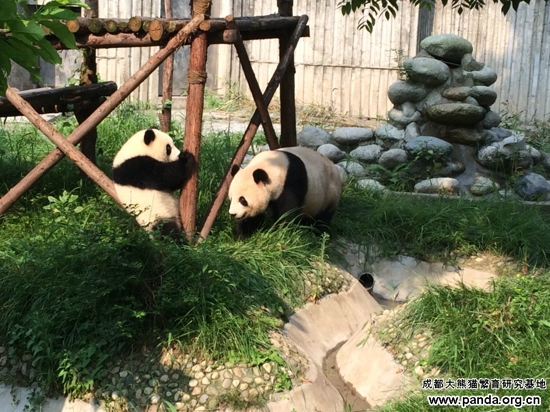 "I'll run away!" Do not think I am a fool. I can tease my younger brothers and sisters , but I am looking for trouble if I do this with my mother. As the saying goes, "a wise man knows when to retreat". I had better run away.