It is said that one will worry in vain during the rest of the year if one does not lose weight in April. Now, it is July and Mei Bang, a fat beauty, starts to worry about her weight.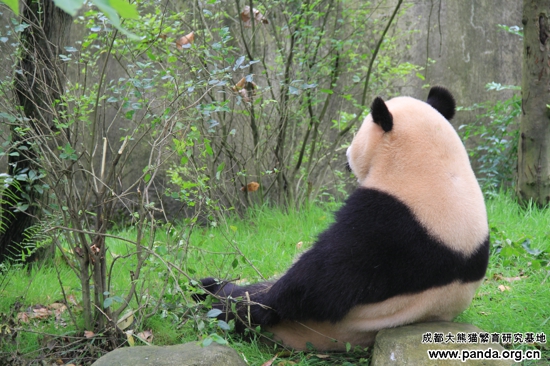 I do not want to see you—fat layer upon layer! I have made up my mind to fast.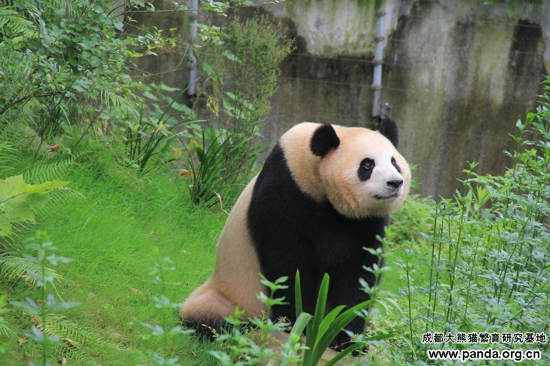 Eh… What do I smell ?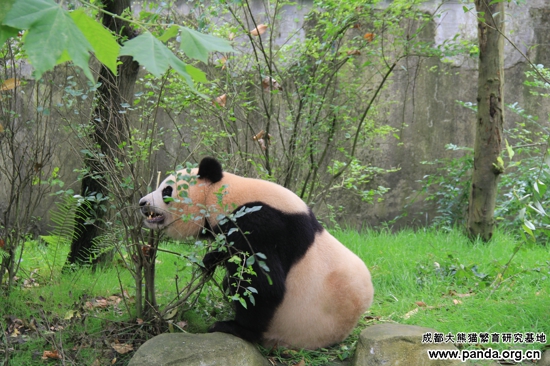 Do your branches give out such attractive scent?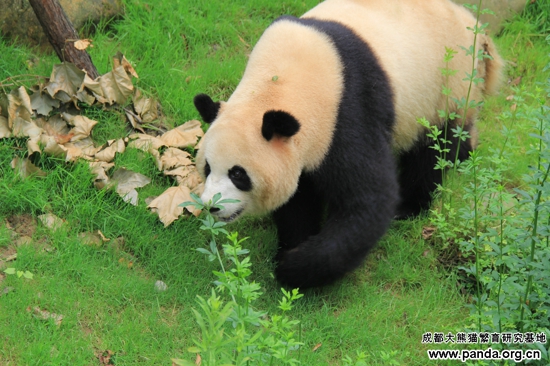 Or is it your scent?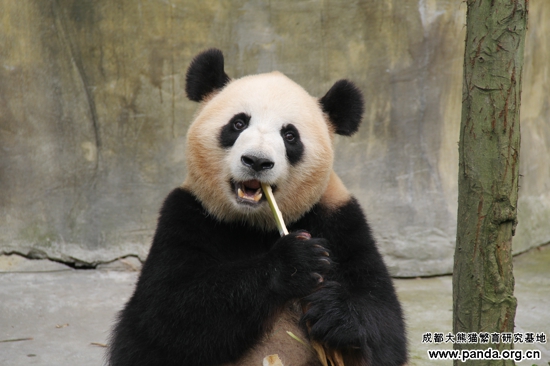 Ah, it's you, bamboo…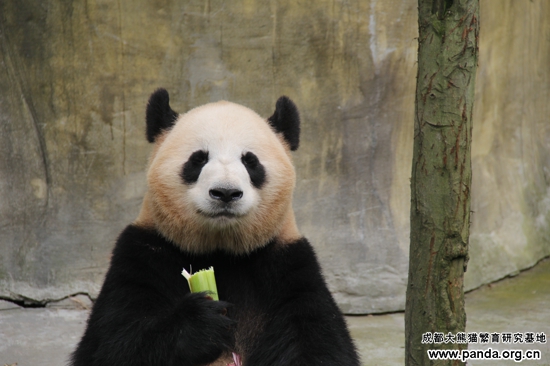 It's so satisfactory to have a bite. Nothing can replace you!!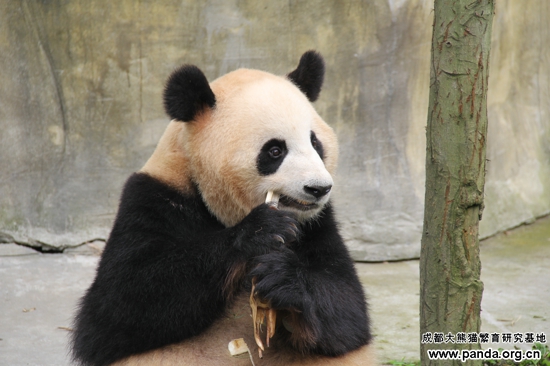 Let it pass. It's good to be healthy. No need to lose weight…
Background information:
Mei Bang was born in Adventure World in Shirahama, Wakayama, Japan on September 13, 2008. She is the older sister of twins. Her younger brother, Yong Bang, is lively and active and he is very popular among tourists. Their mother is "Liang Bang" and father is "Yong Ming", and they are both famous star giant pandas in Japan.
On February 26, 2013, the Mei Bang and Yong Bang returned to their hometown of Chengdu, and began their new life at the Chengdu Research Base of Giant Panda Breeding. Now, they have lived in Chengdu, Sichuan for one year, and have attracted many tourists from at home and abroad, especially "panda fans" from Japan.