"Key Labotary for Endangered Wildlife Conservation Specialized Program"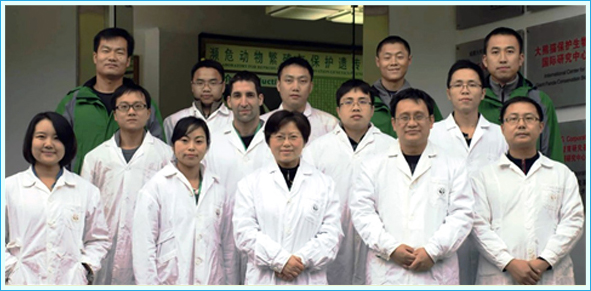 This program is established for funding Sichuan Key Laboratory of Endangered Wildlife Conservation Biology and conducting research on the protection of unique rare and endangered animals in China such as the giant panda. The research objects include giant panda, South China tiger, red panda and forest musk deer. The research field of endangered wildlife protection research program will cover multiple disciplines of reproductive biology, conservation genetics, embryo engineering, nutrition, reproductive endocrinology, ecology, and much more.

Currently, the laboratory has cultivated and formed a research team mainly comprised of doctors and masters that are engaged in the fields of genetics, genetic breeding and reproduction, veterinary medicine and ecology, and several other disciplines. The research team is assembled of 46 intermediate-level and senior research fellows and 30 guest researchers including national-level experts and provincial elite personnel. It includes 12 professor (1 CAS academician, 12 doctoral supervisors), 7 associate professors and associate researchers, 27 intermediate-level research fellows and 24 talents with PhD degree. In recent year, the base has further strengthened the talents building by cultivating a large number of scientific research staff and improving and creating talents cultivation conditions and focusing on introducing foreign and domestic senior talents. In 2003, the base was awarded the "Advanced Unit of Sichuan Talent Development" by Sichuan Provincial Party Committee and the Provincial Government and obtained the honor of "Post-Doctor Scientific Research Workstation" from Ministry of Human Resources.